Young grower returns to family farm to start a new chapter
Young grower returns to family farm to start a new chapter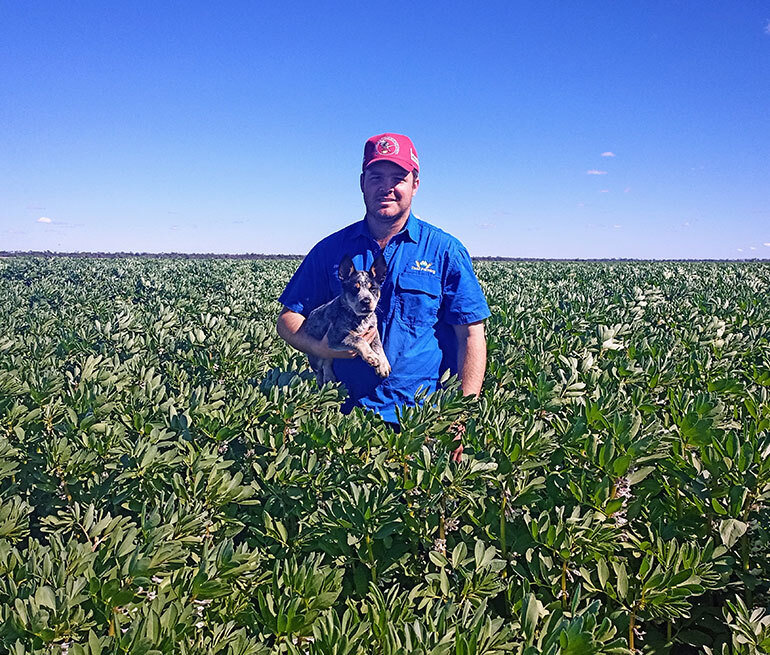 Geoffrey Todd has spent his life around agriculture.
As a boy growing up on his family's farm in south-west Queensland, he watched his father grow cotton and was fascinated by the process of producing the fluffy white fibre.
Now in his 30s, Geoffrey has returned to the farm to build his own legacy as a grower.
Geoffrey's father started growing cotton about 25 years ago on their property west of St George. The property was predominantly a cropping enterprise that farmed up to 1,400 hectares of dryland crops such as wheat and chickpeas, and, when irrigation water was available, up to 1,300 hectares of cotton, mung beans, faba beans, wheat or chickpeas.
The farm is currently diversifying into livestock to achieve a higher return from grazing country.
Geoffrey's journey towards becoming a grower hasn't been a linear one. He undertook a trade after school and worked as an electrician for a number of years, initially in Brisbane and then Roma and Miles.
"While working as a sparkie, on my time off I would regularly go home to help out when needed, but I always planned to return home full-time eventually," Geoffrey said.
Geoffrey said ensuring his farm operated with best practice was a priority.
"Following the myBMP best practices program gives you a good baseline to ensure you're not only complying, but excelling in most areas of your operation like safety, environmental, and human resources.
"It's a good standard to operate to, and if followed correctly, you'll run more efficiently and sustainably.
"The Australian cotton industry is open-minded and progressive, so I think it is really important to continue to evolve and use new technologies and research that the industry provides."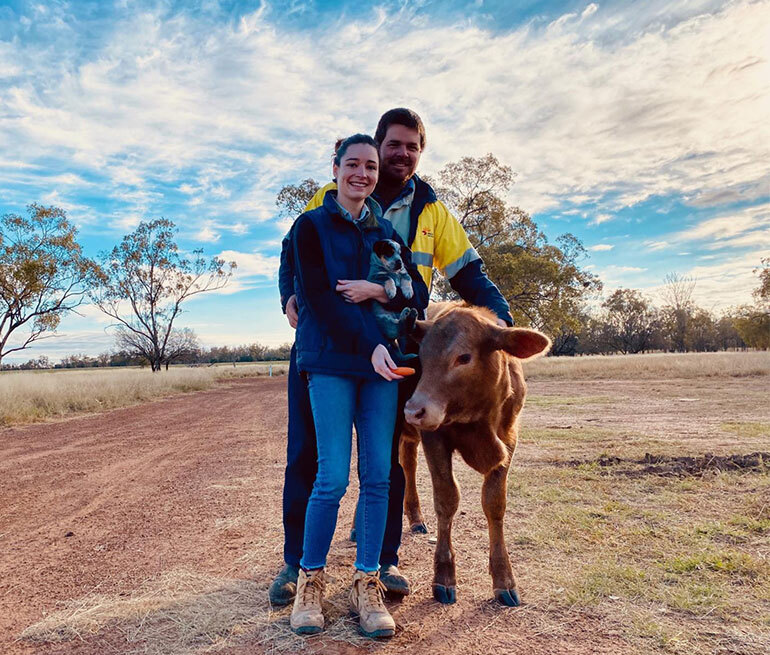 The Australian cotton industry contributes significantly to the regional communities it operates in.
Geoffrey said in his own region, the cotton industry provided employment opportunities for local people, which had a positive flow-on effect for local business, schools and families.
"Our Cotton Growers' Association (CGA) also makes contributions to various organisations such as local schools and the annual art show. We also host a grower's awards night where we try to source everything locally to support the community."
Geoffrey said he was keen to give back to the industry by being actively involved in his own CGA.
"It's a group where you can share ideas and network with other growers and regions," he said.
"Although I haven't been a grower for very long, it has been great getting to know the other farmers and obtaining knowledge of the industry.
"The St George region, like all cotton growing regions, has been in drought for the last several years. Although a moderate flood moved through the area in early 2020, considerable widespread rain is needed to break the drought.
"I am sure together we can continue to show resilience and contribute locally through these challenging times.
"Hopefully on the other side we will be smarter and more efficient farmers, which will benefit everyone involved."
Words by Robert Virtue