myBMP
Australia's myBMP-accredited farms produce the world's best cotton using responsible and efficient management practices. The program includes online self-assessment mechanisms and practical tools and auditing processes to ensure that Australian cotton is produced according to best practice.
About myBMP
myBMP is:
The Australian cotton industry's voluntary farm and environmental management program for growers.
Designed for all cotton growers, big and small.
An online self-assessment program which identifies best management practices and standards for Australian cotton production.
A system that allows growers to confidentially compare practices and measure improvement.
Aligned with internationally recognised quality assurance programs and marketing initiatives for sustainable cotton production.
A way to access the latest research and farm management information.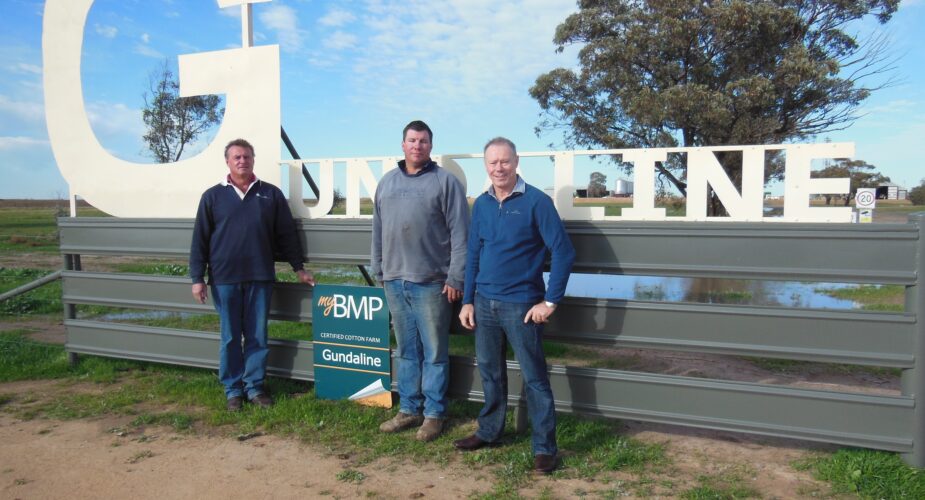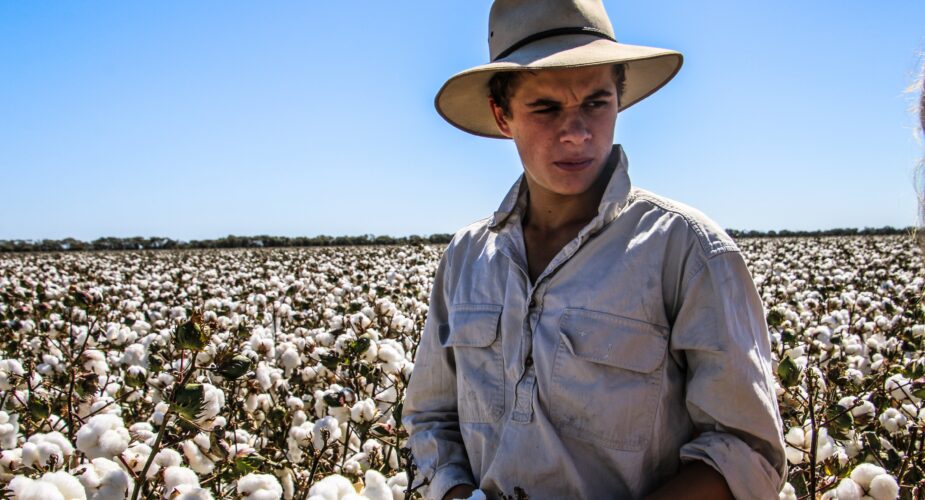 Other benefits for growers - Bayer - Goanna Ag myBMP grant
In 2021, Bayer and Goanna Ag today announced the launch of the Water Use Efficiency Grant to myBMP certified growers. The program will provide myBMP certified growers with access to Goanna Ag's GoField PLUS technology, which uses field data and an analytics platform developed in Australia by CSIRO and CRDC to help growers optimise irrigation scheduling, and will contribute to the cotton industry's sustainability targets regarding water use efficiency.
Access to premium markets: Better Cotton
The world's leading brands and retailers are increasingly demanding raw materials produced using more sustainable methods. Some of the world's largest brands are already sourcing 100% Better Cotton, while others have committed to significant targets for Better Cotton use in their products over the next five years. In 2019, Better Cotton represented 20% of the world's cotton production.
Better Cotton – a global sustainability program focused at farm-level improvements – directly aligns with myBMP's certification standards and provides an avenue for Australian cotton growers to access global premium markets.
Cotton from a myBMP-certified farm can be sold to merchants as Better Cotton. Since 2014, many Australian cotton growers have been able to negotiate a premium for their Better Cotton Claim Units (BCCUs), representing a significant opportunity to leverage the sustainability investments made on farm.
Australian cotton growers must do three things to qualify as a BCI grower:
Achieve myBMP certification.
Pay the full Cotton Australia levy.
Opt-in to BCI through Cotton Australia.
Bayer – Better Farming Brighter Future Grants
Bayer works with Cotton Australia to support farmers with two separate grants under the Better Farming program recognising that Australian cotton growers are continually striving to implement practices that benefit both the environment and produce the world's highest quality cotton through Australia's best management practice program, myBMP.
Cotton growers achieving myBMP certification in a calendar year will be eligible for a $2,000 (ex GST) grant under the Better Farming Brighter Future sustainable cotton farming initiative.

Supported by Cotton Australia and the Cotton Research and Development Corporation (CRDC), the Better Farming Brighter Future grants are available to all cotton farmers who undertake an audit and successfully complete myBMP certification of their operation during the calendar year. To be eligible to receive a grant, growers must successfully complete their myBMP certification prior to December 31st.

The grants recognise the hard work in attaining myBMP certification and the contribution of certified growers in improving the industry's sustainability credentials.

Become involved
Register for myBMP via the program's website.
The myBMP office also provides support to Australian cotton growers interested in participating in the program, and supports growers through the self-assessment and audit processes.
Contact the myBMP office by calling 1800 COTTON (1800 268 866), or emailing [email protected].
New alliance rewards cotton growers for sustainable farming practices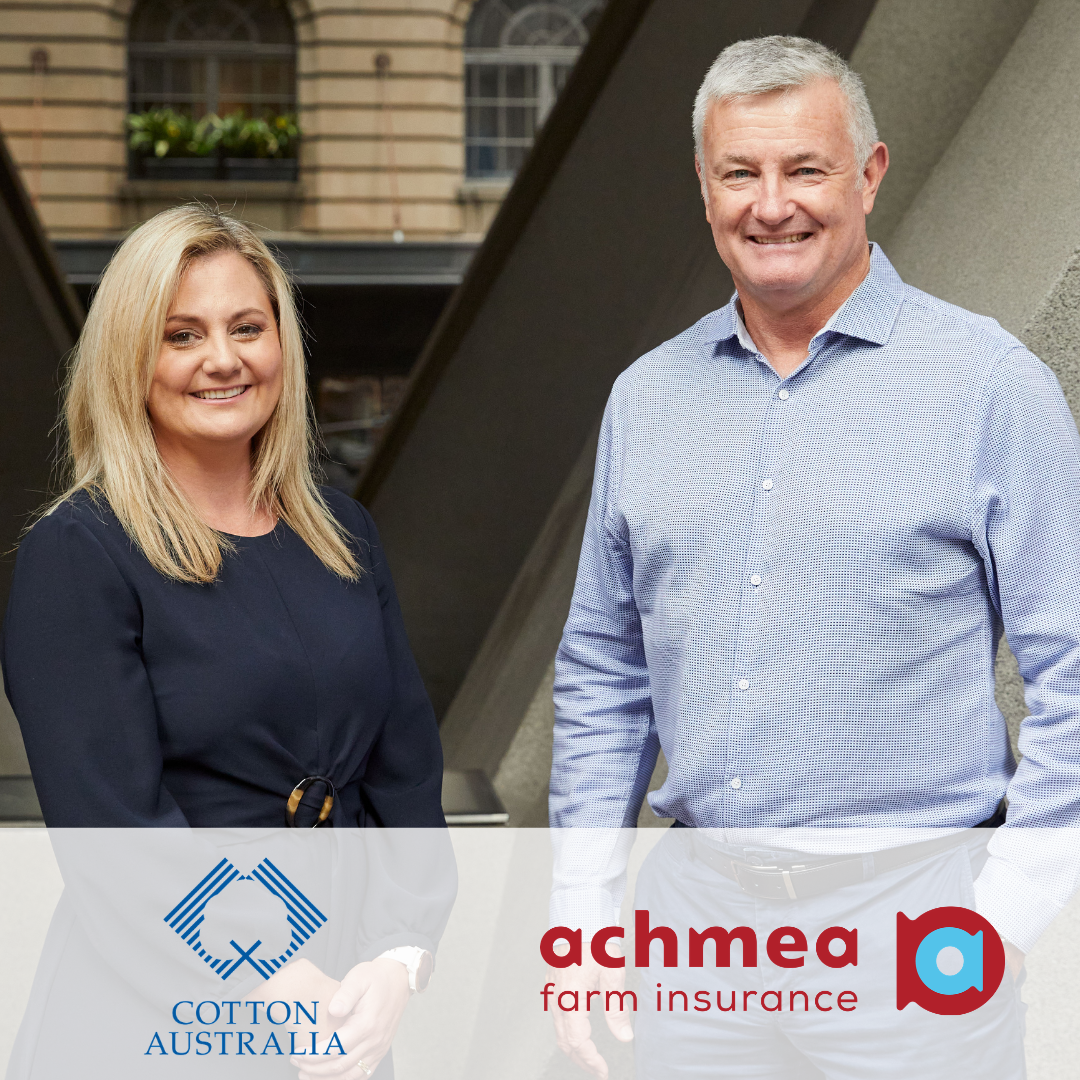 Cotton Australia and farm insurer Achmea Australia (Achmea) have announced a new strategic alliance that recognises cotton growers' contribution to a sustainable future for the Australian cotton industry.
The new alliance will support cotton growers through an insurance reward for those who are certified through the Best Management Practices program (myBMP), Cotton Australia's voluntary farm and environmental management program.
Cotton Australia's myBMP program has resulted in widespread interest from across the cotton industry through providing tools for cotton farmers to:
develop safer farm workplaces and healthier natural environments;
reduce input costs;
keep pesticide use to a minimum;
maximise water use efficiency, and
protect and retain native animals and vegetation.
The Australian cotton industry is well placed to take advantage of demand for sustainably produced cotton through its focus on best practice and sustainability.
The insurance reward is a premium discount offered by Achmea for its All-in-One Farm Pack to eligible cotton farmers who are certified through the myBMP program*. To contact Achmea, visit www.achmea.com.au, via email at [email protected] or on 1800 724 214.
*Terms and Conditions apply.