Growers
Leadership programs
Cotton Australia sponsors a range of leadership programs aimed at building the skills and abilities of cotton industry people from potential to established leaders. The programs are reviewed regularly, and the number of places available is subject to budget availability.
Some of the programs include:
Nuffield Australia Farming Scholarships
Peter Cullen Trust Science to Policy Leadership Program
Australian Rural Leadership Foundation's Australian Rural Leadership Program and TRAIL emerging leaders program
Australian Future Cotton Leaders Program
Represent Your Industry – Leadership Development Initiative
Australian Future Cotton Leaders Program
The Australian Future Cotton Leaders Program is an initiative of Cotton Australia in partnership with the Cotton Research Development Corporation.

It is recognised as the premier leadership development program for the Australian cotton industry. Up to 15 participants are involved in the program over a one year period.
The Future Cotton Leaders program is a national leadership program for Australia's future cotton leaders. The program has four key stages:
Leadership Development
Individual Skill Application and Project Goal
Leading Change
Contributing to Industry
The Australian Future Cotton Leaders Program is an innovative program supporting individual commitment to creating and leading change in the Australian cotton industry. The program is designed to assist and work with you to develop, implement and evaluate your own leadership development project with the ongoing support of your own leadership facilitator and industry partner/mentor.
Applications close 30 November 2023.
DOWNLOAD AN INFORMATION FLYER NOW
APPLY ONLINE

For further information, contact Program Coordinator Paul Sloman: [email protected] or 0448 094 883.
Nuffield Farming Scholarship
The Nuffield Scholarship is for outstanding farmers, owners or managers aged between 28 and 40 years to pursue an area of agricultural study internationally and at home. The scholarship involves tenure of 16 weeks over a two year period. It also includes a travel bursary of $30,000, international travel (the longest of which is six weeks in duration), the rare chance to meet top farmers and decision makers in a range of continents, and the opportunity to be part of a global network of outstanding farmers.
The process for being awarded a Scholarship includes submitting an application and being interviewed.
A Nuffield Australia scholarship is supported by Cotton Australia and the Cotton Research and Development Corporation.
Peter Cullen Trust Science to Policy Leadership Program
The Peter Cullen Trust's mission is to support leaders who are highly motivated, knowledgeable and skilled in bringing about positive change in water and catchment management in Australia. The Science to Policy Leadership Program is for those working in science, policy or the management of water whether river, rural or urban.

The program offers:
engagement with current leaders in science, policy and political spheres;
greater understanding of the policy development process and the role of science in that process;
the development of leadership qualities so that participants can be better equipped to make a difference in water system management;
improved skills in effective communication in policy and political environments;
advice and support to become a mentor;
ongoing opportunities to network with water industry leaders group known as the Friends of the Peter Cullen Trust.
Cotton industry-sponsored Peter Cullen Trust Fellows included: Brendan Warnock, Brendan Barry, Luke Stower, Adam Harris, Zara Lowien, Tim Napier, Glen Smith.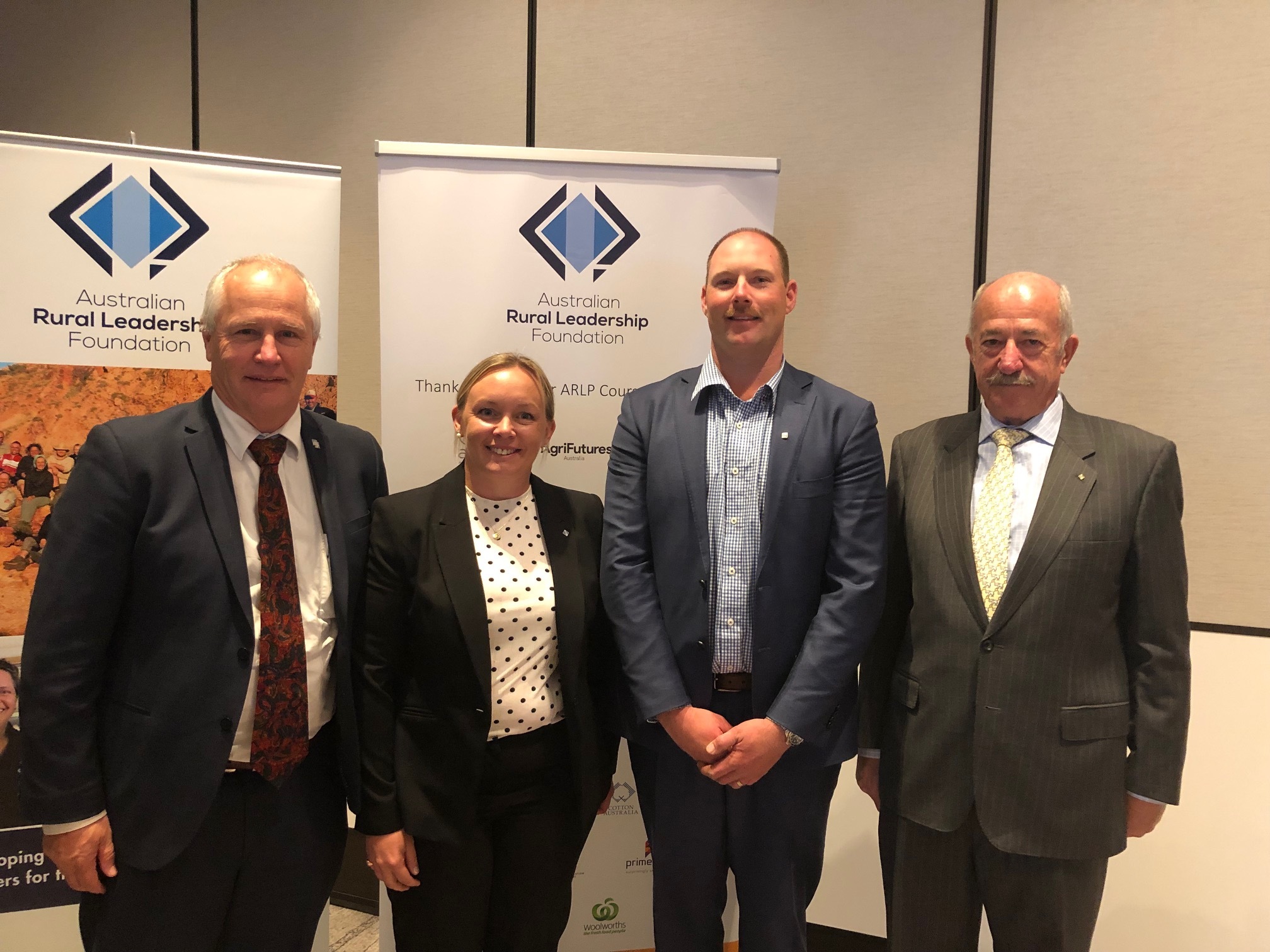 Australian Rural Leadership Program
The Australian Rural Leadership Program (ARLP) is for established leaders currently working in or for the cotton industry, who are committed to extending their knowledge, understanding and leadership skills in order to be more effective and influential. The course is delivered by the Australian Rural Leadership Foundation.
ARLP is for leaders who provide products and services of a material, social, cultural, economic or environmental nature; or offer policy support, advocacy, or expertise that contributes to development and resilience in the cotton industry and rural communities.
ARLP is a 59 day program, delivered through six sessions over 17 months. Five of these sessions take place in locations across Australia, and one component takes place overseas. Group size is 30 to 35 people.
The ARLP aims to produce a network of informed, capable and ethical leaders who are able to work collaboratively to advance the interests of their industries, businesses, communities and rural Australia in general.
Click here for more information.
Cotton industry sponsored ARLP graduates: Michael Logan, Jack Warnock, David Anthony, Adam Kay, Stefan Mulligan, Bernie George, Paul McVeigh, David Turner, Bruce Pyke, Allan Williams, Peter Cottle, Harvey Gaynor, Michael Egan, Bruce Finney, Kerry Gibson, Scott McCalman, John Hamparsum, Stefan Henggeler, Philip Armytage, Michael Murray, Ben Stephens, Mark Morton, Barb Grey, Dallas King, Arthur Spellson, David Wigginton, Elizabeth Stott, Brooke Summers, Tobin Cherry, Bronwyn Christensen, Sean Boland, Jamie Iker, Matthew Bradd, Tim Chaffey, Richard Malone, Fleur Anderson, John Durham.
TRAIL for emerging leaders
Training Rural Australians In Leadership (TRAIL program) is an eight-day, cross-sector leadership program set in Canberra for Australia's future rural leaders. The course is delivered by the Australian Rural Leadership Foundation.

If you are interested in learning how to be an effective leader in rural Australia, this program will give you key skills and insights. You can apply immediately as a leader and team member.
The program focuses on:
facilitating strategic thinking;
successful conversations;
advocacy, influence and political processes;
communication and presentation skills;
effective and constructive collaboration.
TRAIL is for emerging rural leaders who want to increase their foundational leadership knowledge, gain exposure to key role models and develop partnerships with peers for long-term networking and support.
Click here for more information.
Applications are open all year round and courses are held on a yearly basis in April.