Cotton Classroom
Careers & Scholarships
Careers & Scholarships
The Australian cotton industry encourages new people to join our industry who have a passion to innovate, work collaboratively, and help clothe and feed our growing population in a more sustainable way.
Australian grown cotton is globally known for its high-quality lint and sustainability credentials. The Australian cotton industry's work force is critical to sustaining the industry's competitive advantage. Innovative, resilient, and adaptive people, businesses and communities are crucial to the future success of the industry.
Cotton growers in Australia
There are up to 1,500 cotton farms in Australia depending on the season, with the main production areas being central and southern Queensland, northern, central and southern NSW and small areas of northern Queensland, northern Western Australia and the Northern Territory. The number of Australian farms growing cotton fluctuates each year, depending on water availability.

The average Australian cotton farm is family-owned and operated, grows 576 hectares of cotton, directly creates jobs for nine people, and usually also grazes sheep and cattle and grows other crops as well.
Cotton is grown in 40 rural local government areas, mostly in New South Wales and Queensland. In a good year, the Australian cotton industry provides employment for more than 10,000 people industrywide and generates between $1 and $3 billion per year in export earnings, depending on the season.
Cotton is a specialised crop in Australia making up, on average, just 3% of Australia's agricultural production ranked by gross value. An average Australian cotton farm grows 500 hectares of cotton, comprising 10% of the total farm area, and produces enough cotton to clothe 500 million people annually.
On-farm jobs only account for 18% of the agricultural workforce. About 82% of these jobs are beyond the farm gate and 40% are in cities.
What jobs are there in cotton?
The Australian cotton industry's work force includes on-farm labour, as well as the service industry and supply chain, which represents an extensive network of input and advisory providers that support cotton farmers (such as agronomists, researchers, consultants, agribusiness and state government agencies).

Cotton careers can be grouped into seven categories, as shown in the PERFECT Cotton Careers infographic, to show the key jobs that are involved in the cotton industry:
Policy
Education and Training
Research
Farming and Finance
Extension and Advisory Services
Communication
Technologies and Trade
Each of these categories have different focus areas and pathways, and shows that the industry needs people with a huge range of skills and knowledge.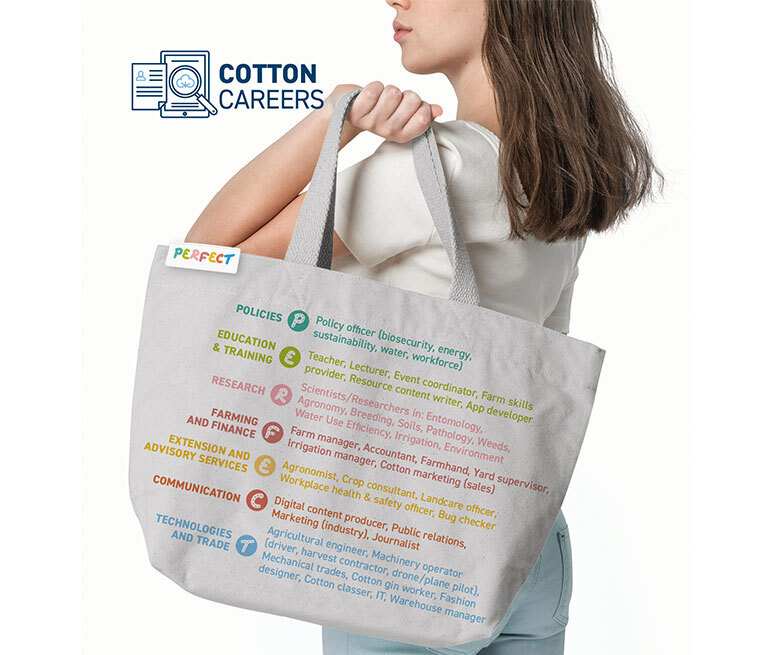 Cooperation and collaboration are fundamental to the success of the cotton industry in Australia, and it is well known for its transparency and sharing of information right across the supply chain. To achieve success, growth, and sustainability long-term, the industry works together to proactively address tomorrow's challenges. The Australian Cotton Industry Organisation Chart serves as a guide to demonstrate how everyone, from the growers to the government regulatory bodies interact to create world class cotton.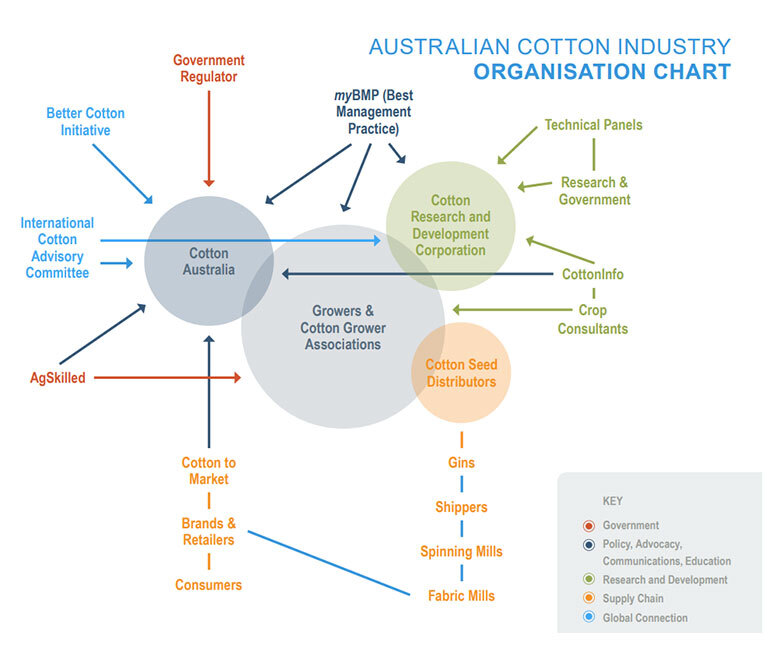 Workforce attraction on a cotton farm
The dynamics of the industry's work force varies depending on factors such as season, location and business size.

Cotton growers generally attract employees using a range of tools, including word-of-mouth, employing local youth and school students as trainees, using recruitment specialised labour hire companies, and webpages such as Seek and Gumtree. They use a range of strategies to retain staff, which may include attractive salary packages that often include on-farm accommodation and meals, training, flexible working arrangements, mentoring, opportunities to have a stake in the business and/or promotion.
The COVID-19 pandemic brought with it the closure of international boarders and stopped the regular influx of backpackers and workers who often fill the seasonal positions both on farm and at cotton gins across cotton growing regions in Australia.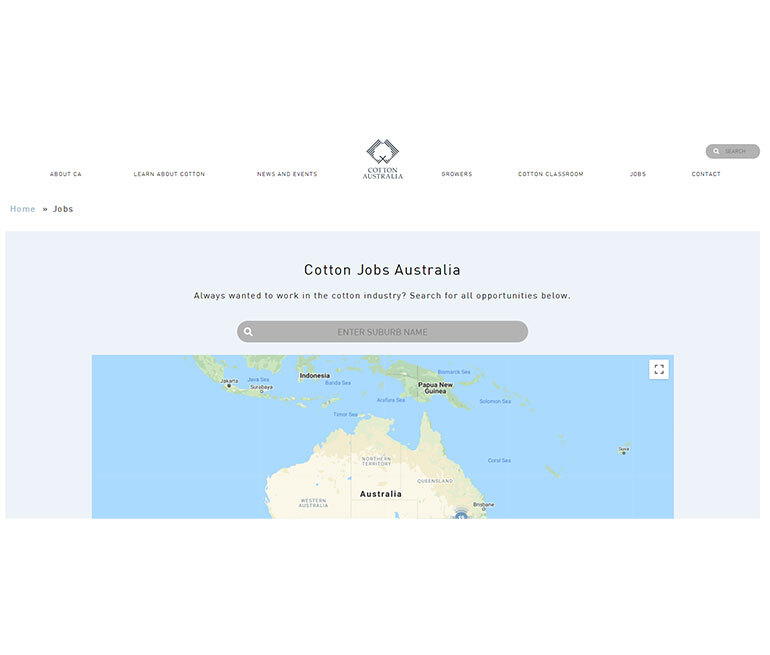 Cotton Australia has taken action to help address the shortage of seasonal workers with a new platform developed with funding assistance from the Queensland Government.
Through Cotton Jobs Australia, potential applicants can easily view where available jobs are located on a map. With one click they can view the details of the position available, the start date and length of employment, pay rates, and a list of any benefits, such as on-farm accommodation. Generally, the only pre-requisite for a casual job is a driver's licence, along with a positive attitude to working outdoors and the ability to work as part of a team.
To apply for a job on an Australian cotton farm, visit the Cotton Jobs Australia website.
Once an applicant has secured a job on a farm, they will be given an induction to the business. The employer will do this when they first start working on the farm. This should include who to report to, hazards on the farm, communication on the farm, work clothes, hygiene, protective clothing and equipment, adequate food and water, fatigue, riding a motorbike/ATV, handling chemicals on the farm, machinery operation and maintenance, irrigating, snakes, being ready for emergencies, injury reporting, and workplace health and safety legalities.
This is a good time for the applicant to inform their employer about their swimming and driving ability.
For people that have not grown up on a farm or in a rural region, it can be difficult to imagine what a career or casual position on a cotton farm looks like. A great place to start researching is the People in Agriculture website, looking under the Guide for Employees tab.
To learn more about a job in agriculture, Career Harvest has case studies, videos and job descriptions to help you understand the variety of roles and responsibilities in the farming sector.
AgCareerSTART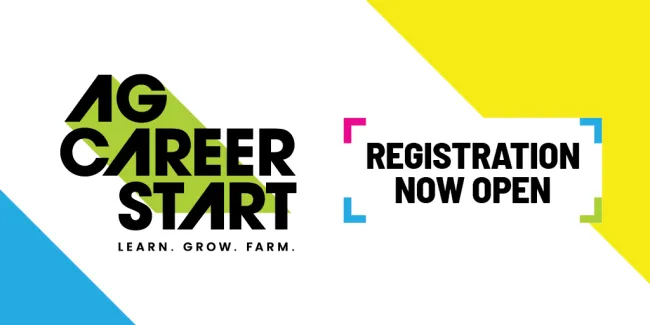 Cotton Australia is proud to partner with the National Farmers' Federation to support AgCareerSTART Farming gap year.

AgCareerSTART is a structured gap year program encouraging young Australian to try a career in agriculture by connecting them to jobs on Australian farms.
Delivered on behalf of the Australian Government, the program matches young career seekers with a host cotton farm where they can work, live and study.
On top of the skills, experience and mentoring you will receive working with your farm-host, you will also be provided FarmSafe's basic safety training and support to complete a VET course relevant to your farm and interests. There will be many opportunities to build your network and access to significant industry events such as the National Farmers' Federation Conference, AgFEST and AgQuip.
Registrations for interest are now open for the 2023 intake. If you are under 25 and looking to kick-start a career in agriculture or a farmer interested in registering as a host-farm find out more at: https://agcareerstart.com.au/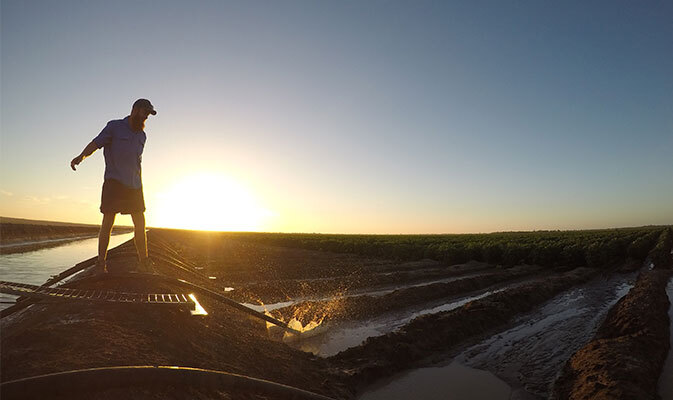 Off-farm jobs in cotton
Both skilled and unskilled positions are required to maintain the cotton industry's competitive advantage. Cotton researchers actively engage in the future direction of agriculture in emerging areas such as digital technologies, robotics, and innovative engineering.

Unskilled roles in cotton research can include hand-picking cotton, bug checking, or data input. These roles can be either indoors or outdoors.
Artificial Intelligence is one example, as more farmers use technology to provide them with a competitive edge. Information technology graduates are also needed to develop the tools that the modern farm requires. By using robotics combined with AI, farmers can access better information about crop yields and they are better able to project their eventual income levels.
The use of drones is now commonplace, as farmers apply the technology to everything from property security to water, soil, and plant management. The need for people entering agricultural career options with backgrounds in the science, biology, chemistry and physics fields – allowing them to better understand soil management and plant growth – is becoming critical as global markets adapt to climate change.
Seasonal work in cotton gins
Cotton gins are factories that complete the first stage of processing cotton – separating the lint from the seed. Both skilled and unskilled workers are required during peak times, generally from Autumn to Winter, after the cotton crop is picked. Gins are located in cotton growing regions to avoid costly transport, so you will find cotton gins close to where cotton is grown.

Gin workers tend bale presses and remove the processed bales from the gin. They perform machine maintenance and ensure smooth running of processing operations. They operate forklifts and moon-buggies to transport cotton from the holding yard into the gin. As a cotton gin has to go through many procedures, a number of employees are required to participate in this process, making job opportunities arise. This work is great for seasonal jobs, and all training is done on-site.
Pathways
Agriculture has career pathways from short courses, Certificate IIs, through to diplomas.
Universities, TAFE's, Registered Training Organisations and colleges around Australia offer a range of options.
One such organisation, University of New England, works closely with the cotton industry and offers the only Cotton Production Course as part of its degree in Agriculture. The course was developed by the Cotton Research and Development Corporation (CRDC) and is offered through the University of New England. The cotton units neatly combine to form a Graduate Certificate in Agriculture (majoring in cotton production) or can be used towards a series of agriculturally-oriented degrees, diplomas and masters awards.
Are you a student or teacher who is interested in agriculture and the Australian cotton industry, or know someone who might be? We have some exciting opportunities for senior secondary students, undergraduate students, post-graduate students and teachers with a passion for the cotton industry.
Australian Cotton Conference Scholarship Program
2022 Australian Cotton Conference – "Here for Good"
August 2024
Gold Coast Convention & Exhibition Centre
Broadbeach, Queensland, Australia
Cotton Australia offers scholarships for:
undergraduate students;
Teacher/Educators; and
Secondary students
to attend the Australian Cotton Conference.
Information about these scholarships and how to apply will be published in early 2024.
Australian Cotton Conference Scholarship Program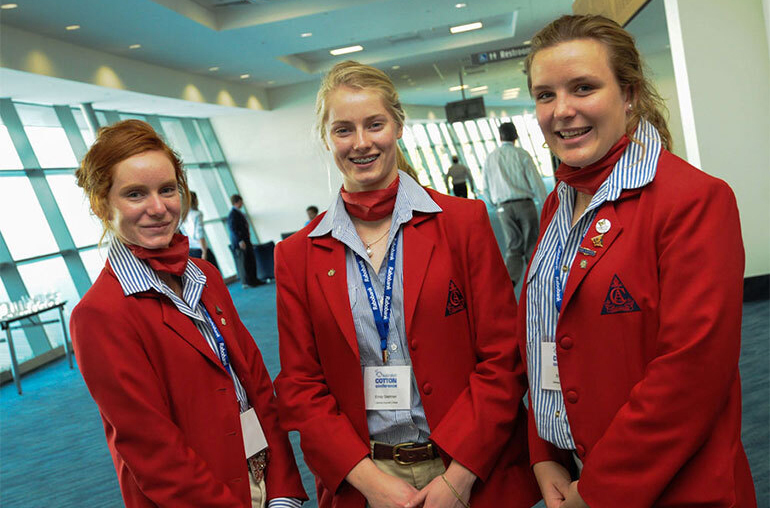 Cotton Australia/Upper Namoi Scholarship Program at University of New England and Charles Sturt University
The Cotton Australia/Upper Namoi CGA Scholarship supports agricultural undergraduate students transition from their university studies to progressive careers in the agricultural industry, and particularly cotton, by assisting them to meet their workplace learning requirements. Successful applicants will complete the practical placement component of their degree on a cotton farm in the Upper Namoi region of NSW, giving them practical experience and networking opportunities.
Preference will be given to students who may come from a metropolitan or a suburban setting without a family farm to pursue their career goals of working in agriculture.
Not sure if this is for you? Hear from an undergraduate student currently in their third year of a Bachelor of Agriculture majoring in general agricultural production and a recipient of one of the Cotton Australia/Upper Namoi scholarships, Madeline Bide, 2022 scholarship recipient:
"Growing up in Sydney I sought out experiences on family friend's small acre farms and always took the opportunity to learn about agriculture on such visits. Receiving the Cotton Australia/Upper Namoi Growers Association Scholarship is an incredible opportunity to open my eyes to an area of agriculture that I am not familiar with."
Despite Madeline having to adapt to remote learning due to COVID-19 lockdowns, through connections with Upper Namoi Cotton Growers' Association, Madeline secured work over the summer holidays on a cotton farm:
"Living on the farm over the last month has been an eye opening and rewarding experience to the daily challenges of farming. When I first arrived planting and irrigation of approx. 4000ha of cotton commenced. We then started to harvest the canola while battling the intermittent rain. Recently the wheat harvest has started but unfortunately the rain has turned majority of the crop into feed wheat. We are currently flooded in and can't access Wee Waa or Narrabri, hopefully the farm will be ok. Working for Auscott has been absolutely amazing so far as Charlie and the team want people to learn and expand on their knowledge of broad acre cropping."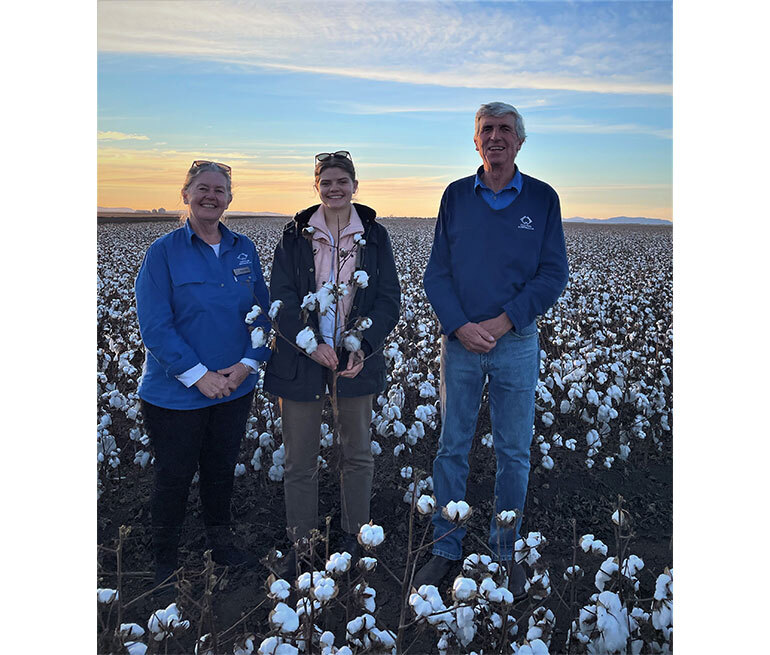 Click here to access a University of New England application.

Click here to access a Charles Sturt University application.