Trenery launches Australian cotton sweat range
Trenery launches Australian cotton sweat range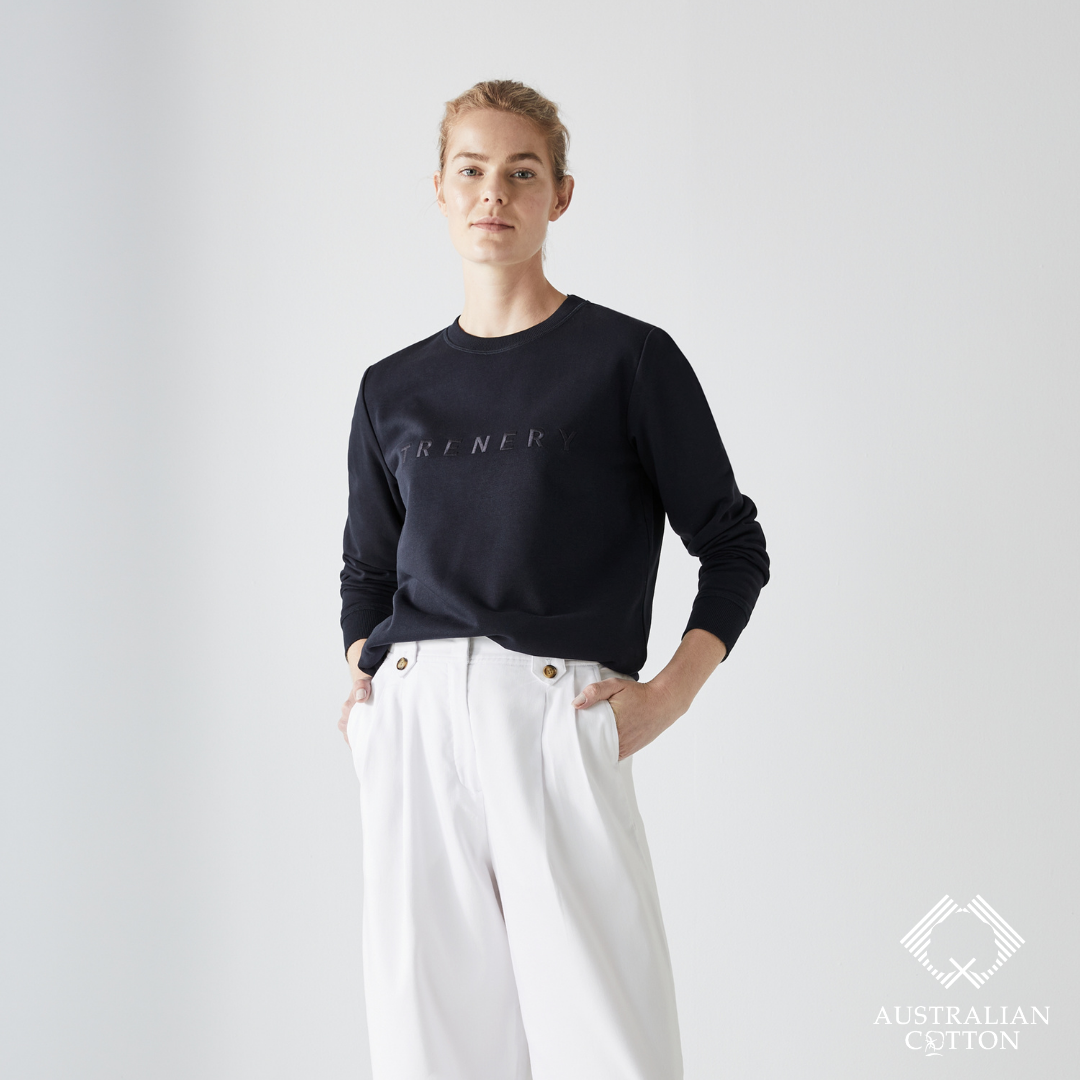 A trusted destination for timeless style and quality fabrications, fashion brand Trenery has launched its first product made from Australian cotton – the Trenery Logo Sweat, in a range of seasonal shades.
Trenery was first introduced to Australian cotton when Cotton Australia held its renowned Cotton Farm Tour a few years ago. Since that meeting, the brand set in motion plans to begin sourcing the sustainable fibre, partnering with Cotton Australia and visiting farmers on their turf to experience production first-hand.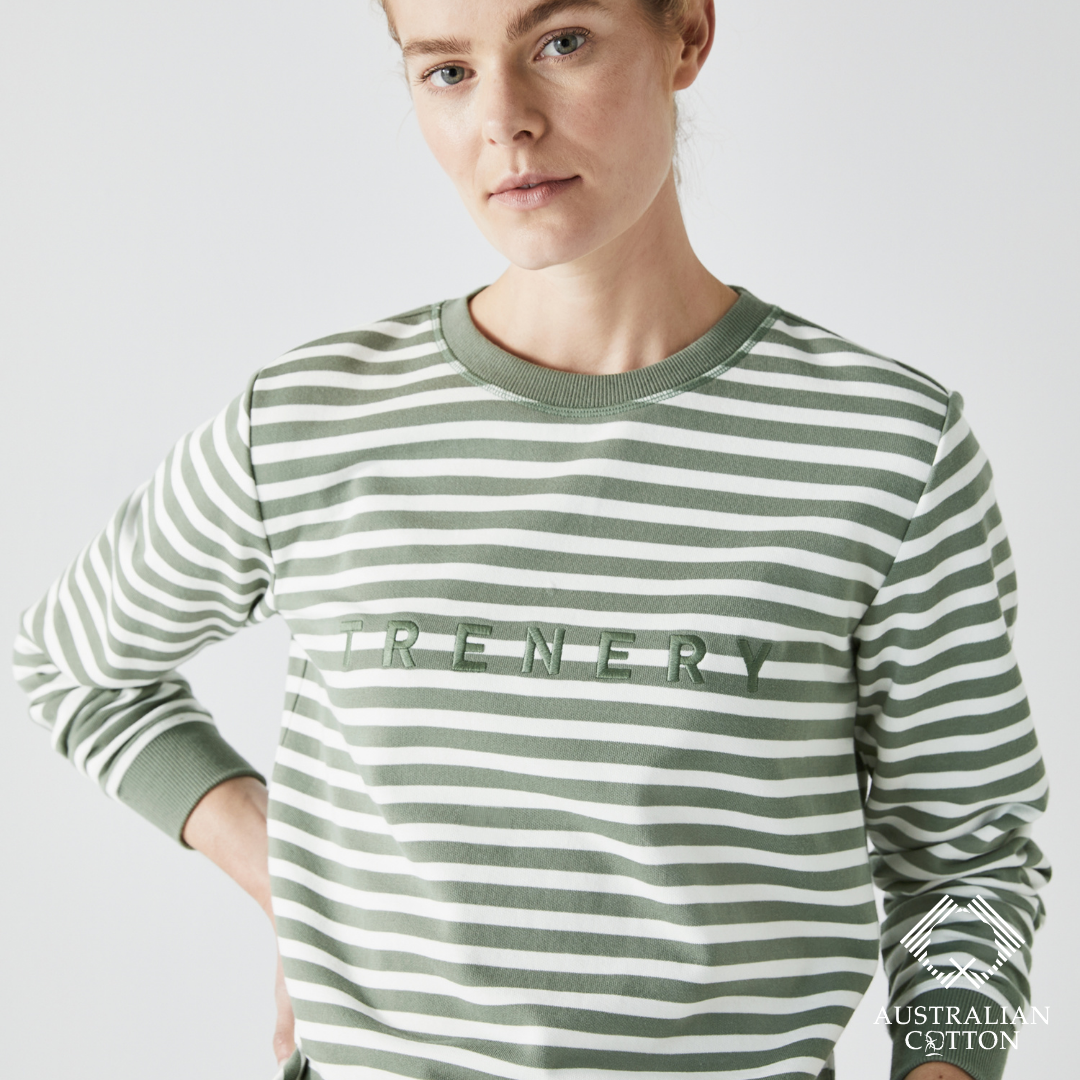 "It was a truly memorable experience to get out into the cotton field to see how our raw materials are produced. I can't tell you how impressed I was by the commitment of our cotton farmers to the natural environment and their local communities," said Trenery's Production Manager Vikki Glover.
"We got to meet the farmers, researchers and families that make it all happen, and that started our journey to source Australian cotton. I'm pleased to say we're planning more products for launch in 2021," she said.
Trenery is part of the Country Road Group that is committed to improving traceability through the supply chain and ensuring the responsible sourcing of key raw materials such as cotton, leather, and wool.
Shop the Australian cotton range in Trenery stores and online at - trenery.com.au.