The Cotton Seed Distributors Researcher of the Year Award is Dr Jamie Hopkinson
Jamie Hopkinson has been making a significant contribution to the Australian cotton industry through his research into entomological issues for around 20 years. Jamie has shown extraordinary commitment to his research which has taken him to every region where cotton is grown and entailed working weekends, public holidays, navigating long trips to circumvent flooded roads to get his work done.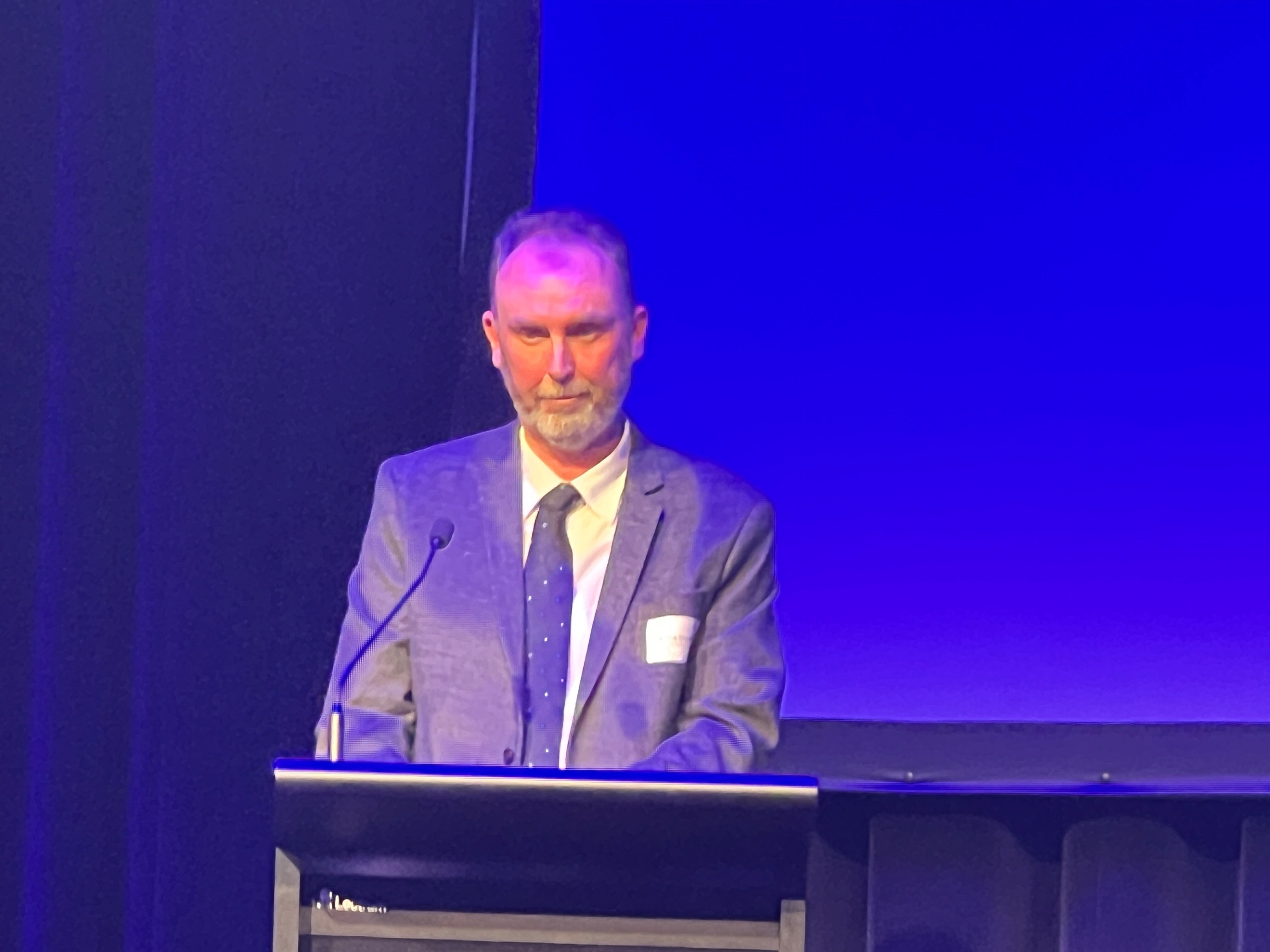 He completed his PhD in 2011, focusing on the integrated pest management (IPM) of cotton aphids, particularly the use of biological control. Jamie explained his early interest in agriculture. 'I've always been interested in biology since I was young. I grew up on a mixed cropping property on the Darling Downs, so I have had a lifelong association with agriculture. I started in entomology in a casual position over summer at the end of my university studies and it just seemed like a good fit.'
As a leader in the Department of Agriculture and Fisheries, Jamie has run the industry Silver Leaf Whitefly (SLW) resistance testing program for more than 15 years. Silverleaf Whitefly are a major pest of cotton and failure to control this pest risks honeydew contamination of lint that would endanger Australia's standing as a producer of high-quality cotton. SLW are able to develop resistance to a broad range of insecticides due to their rapid lifecycle and high reproductive rates. In Australian horticulture, the evolution of resistance has voided the efficacy of most insecticides making this pest incredibly difficult to control. There have been many advances due to Jamie's work including:
The identification of early-stage resistance to Pyriproxifen 2017/18 (Admiral®). Together with TIMS, Jamie led a process to devise early intervention strategies that were adopted by industry and subsequently have prevented the worsening of resistance, maintaining the viability of this important insecticide for IPM.
Identifying a novel form of resistance to Spirotetramat (Movento®). This resistance was new and novel. Jamie sought out international contacts to verify this resistance and characterise it. This led to collaborative work with a senior scientist at Bayer in Germany which led to Jamie publishing this discovery.
Jamie has also been a regular contributor to CottonInfo events and extension efforts to ensure that industry has up to date information for sustainable SLW management. The advice that he provides is holistic and focuses on the integrated management of SLW and not just resistance.
Jamie's work with resistance testing for SLW has enabled the same insecticides to be sustainably used in cotton with minimal change in resistance. The fact that Australian cotton growers have a broad range of products, many of which have an excellent IPM fit from which to choose from for SLW management is a testament to the success of Jamie's testing program. Jamie's recent work with Spirotetramat was a world first with the resistance mechanism that he discovered and published subsequently led to it being found in Spain and several other countries.
Jamie has for many years provided insect diagnostic services for the industry. Many advisors with difficult to identify insects contact Jamie for advice. He has also provided many advisors with advice on parasitism from submitted samples. This has not been a component of any research project but rather something Jamie does due to his interest and passion for enabling people to get more out of the natural enemies that occur in cotton fields whilst also checking for new pest threats.