PM among the many visitors to cotton stand at EKKA
Prime Minister Anthony Albanese has been among the many visitors at this year's iconic EKKA which is underway in Brisbane - providing yet another valuable opportunity for Cotton Australia staff, growers and industry figures to engage directly with the public to tell the real story of cotton.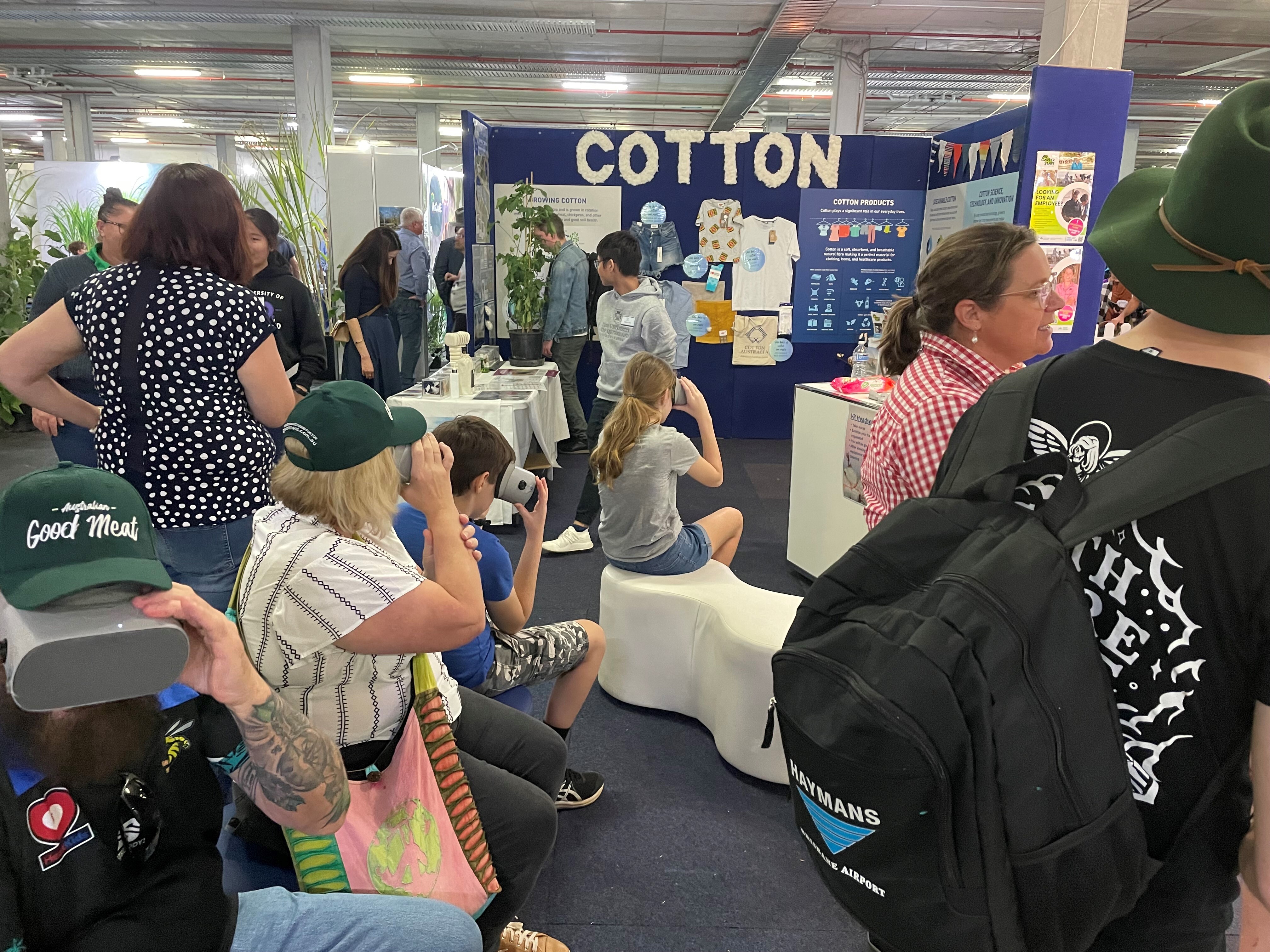 Tens of thousands of people have attended the 'country comes to the city' expo each day and Cotton Australia's stand in a prominent part of the Agricultural Hall is ensuring a steady stream of people eager to ask questions and feel unprocessed cotton, many for the first time.
On Tuesday the visitors included Prime Minister Anthony Albanese, Agriculture Minister, Senator Murray Watt and Queensland Agriculture Minister Mark Furner.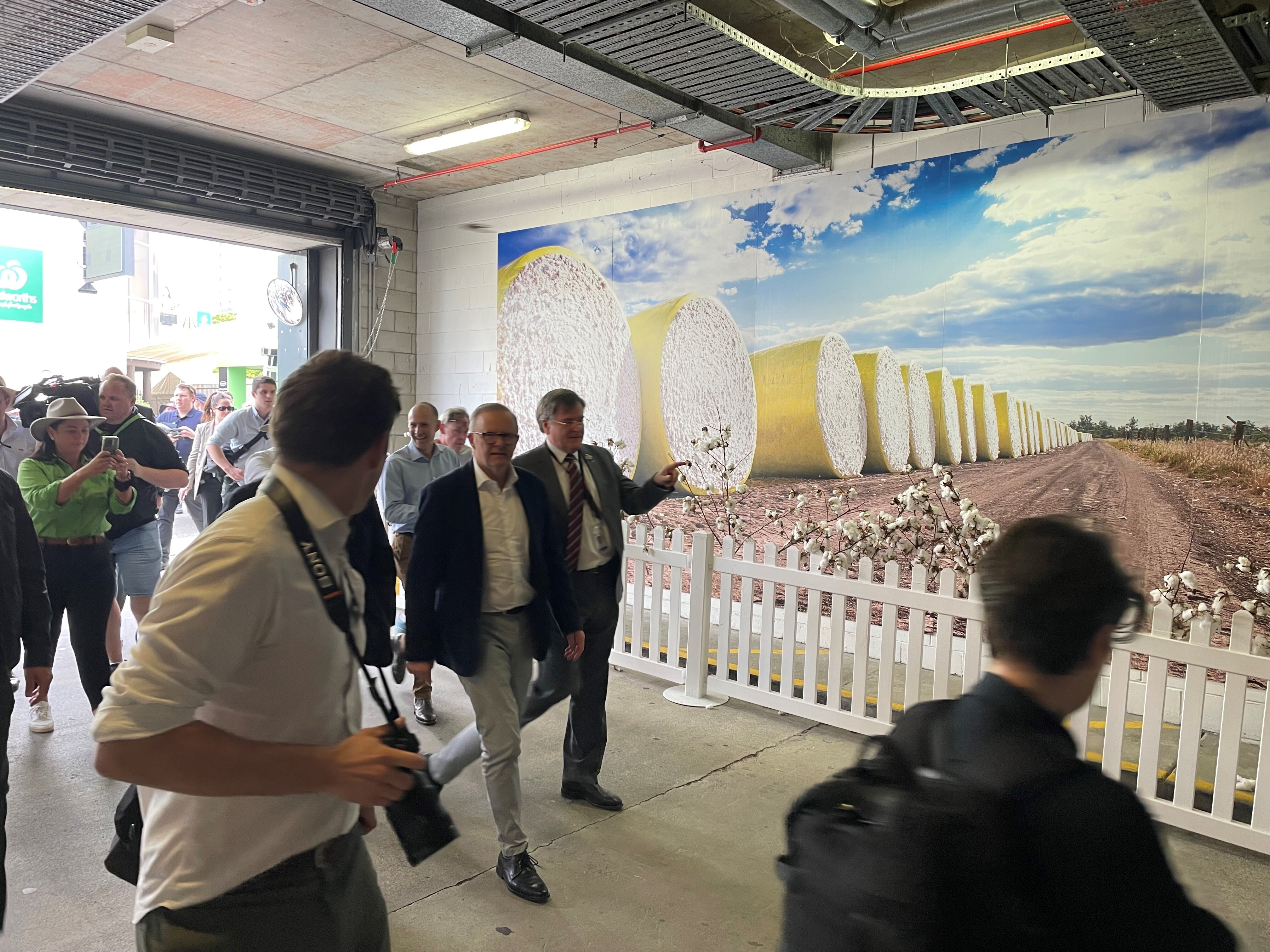 The PM walked along 'Cotton Lane' before stand manager Jenny Hughes took the opportunity to greet the nation's leader, holding a very attractive bunch of cotton and a smile that could be seen all over the exhibition.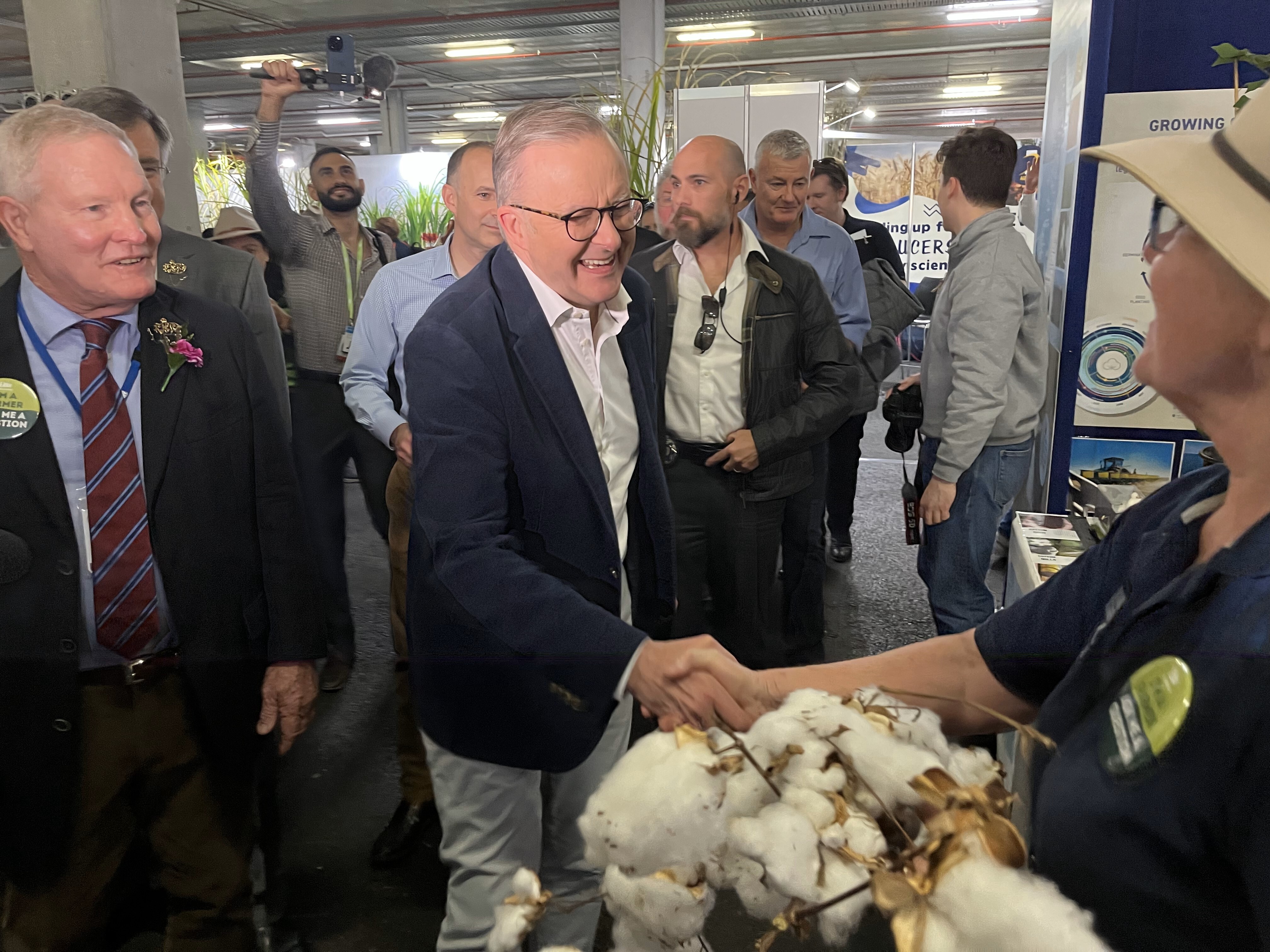 Cotton Australia CEO Adam Kay, who was also on the stand at the time, took the opportunity to have a meaningful conversation with the Prime Minister about the success of the nation's cotton crop, leaving no doubt about the importance of having good policy outcomes to assist our farmers.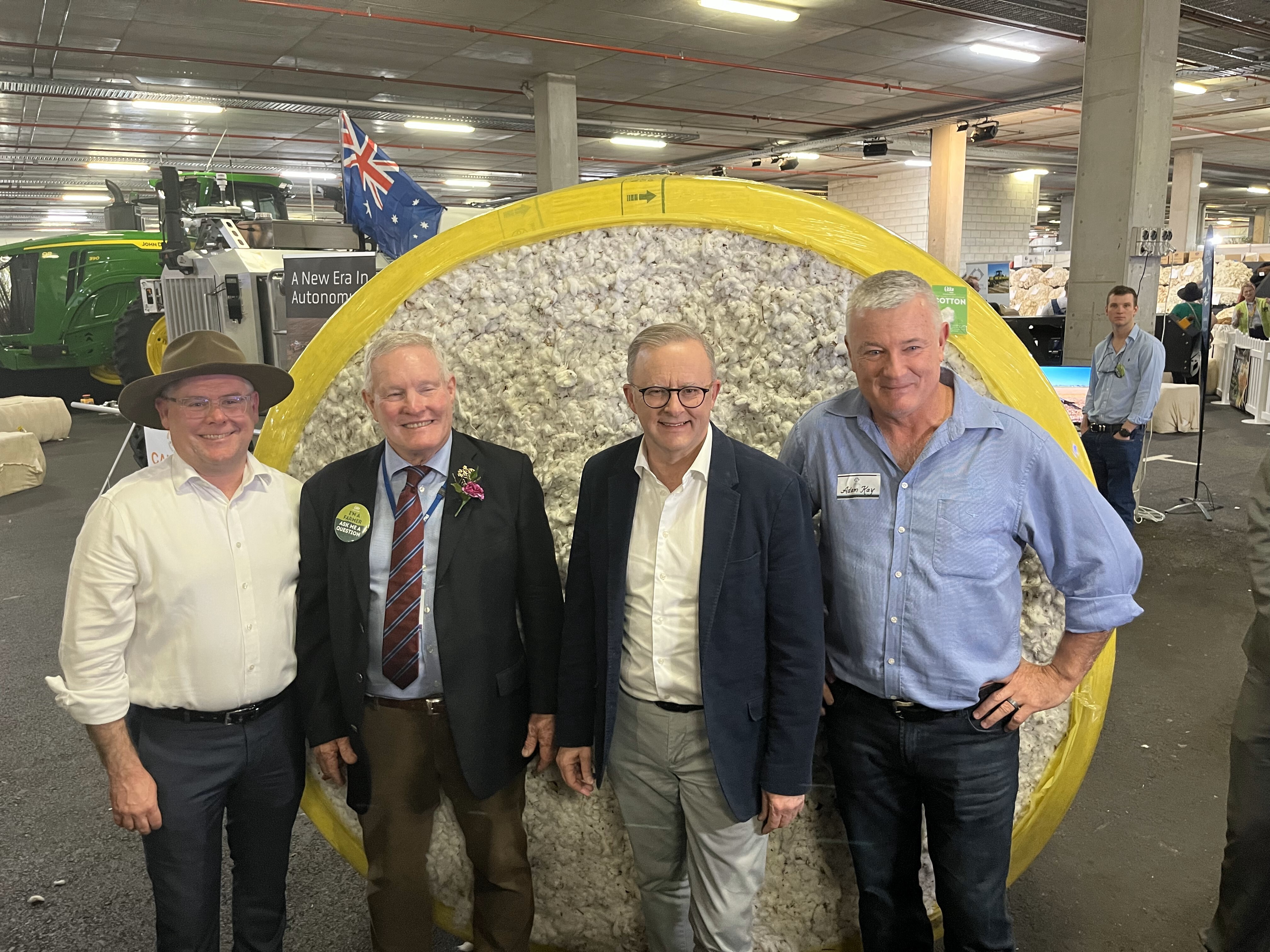 "I spoke about the global demand for our sustainable product, the water efficiency gains and the massive reduction in pesticide use, as well as the importance of cotton to our national economy."
As well as the PM, the next day Cotton Australia's CEO met with Trade Minister Don Farrell, providing an opportunity to speak about the India Free Trade Agreement's 50k tonne tariff free quota and our desire to increase that.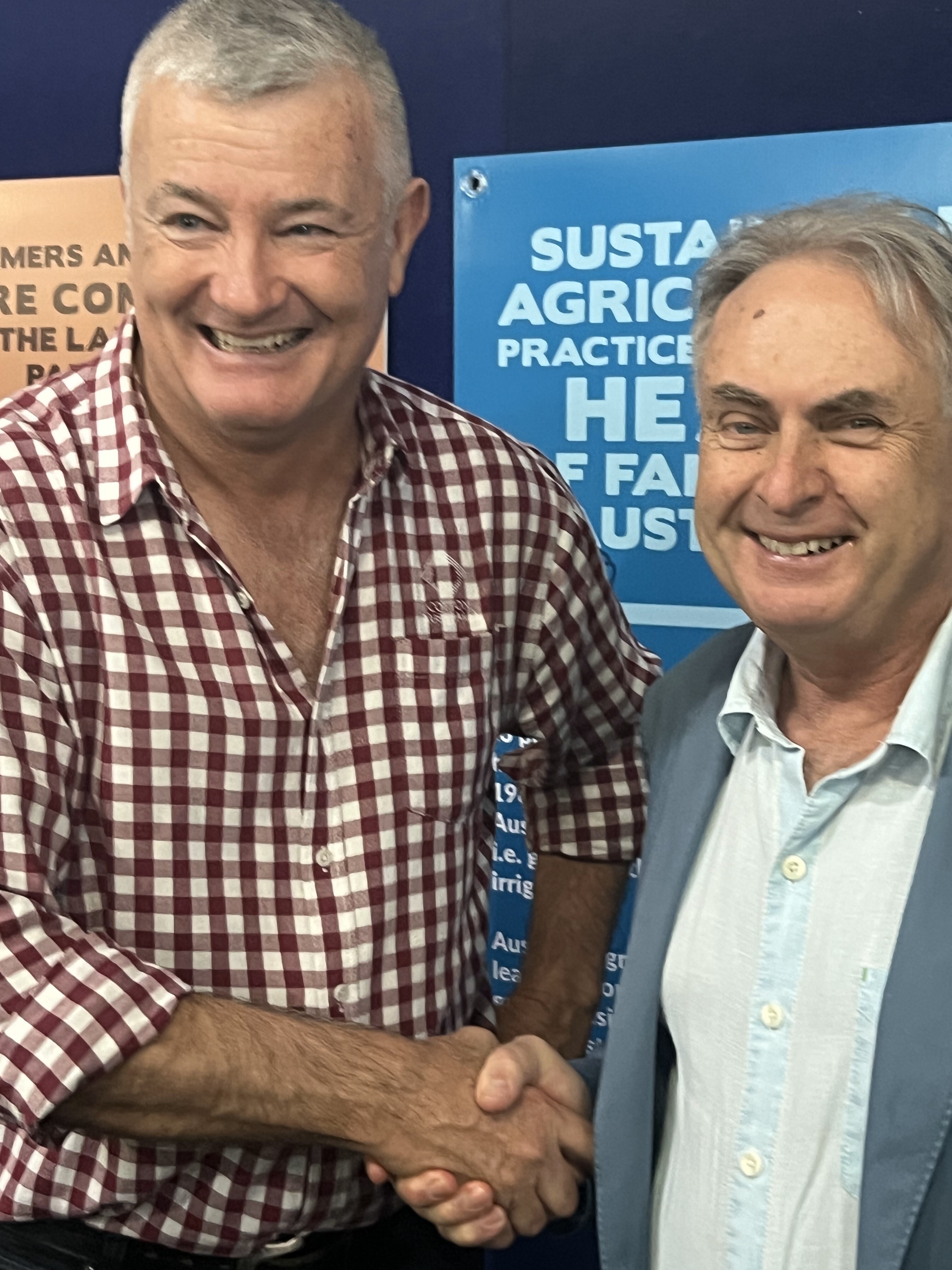 The VR goggles again proved a hit with children and adults alike lining up for a virtual visit to a cotton farm where they gained the feeling they were on a farm and riding in a picker.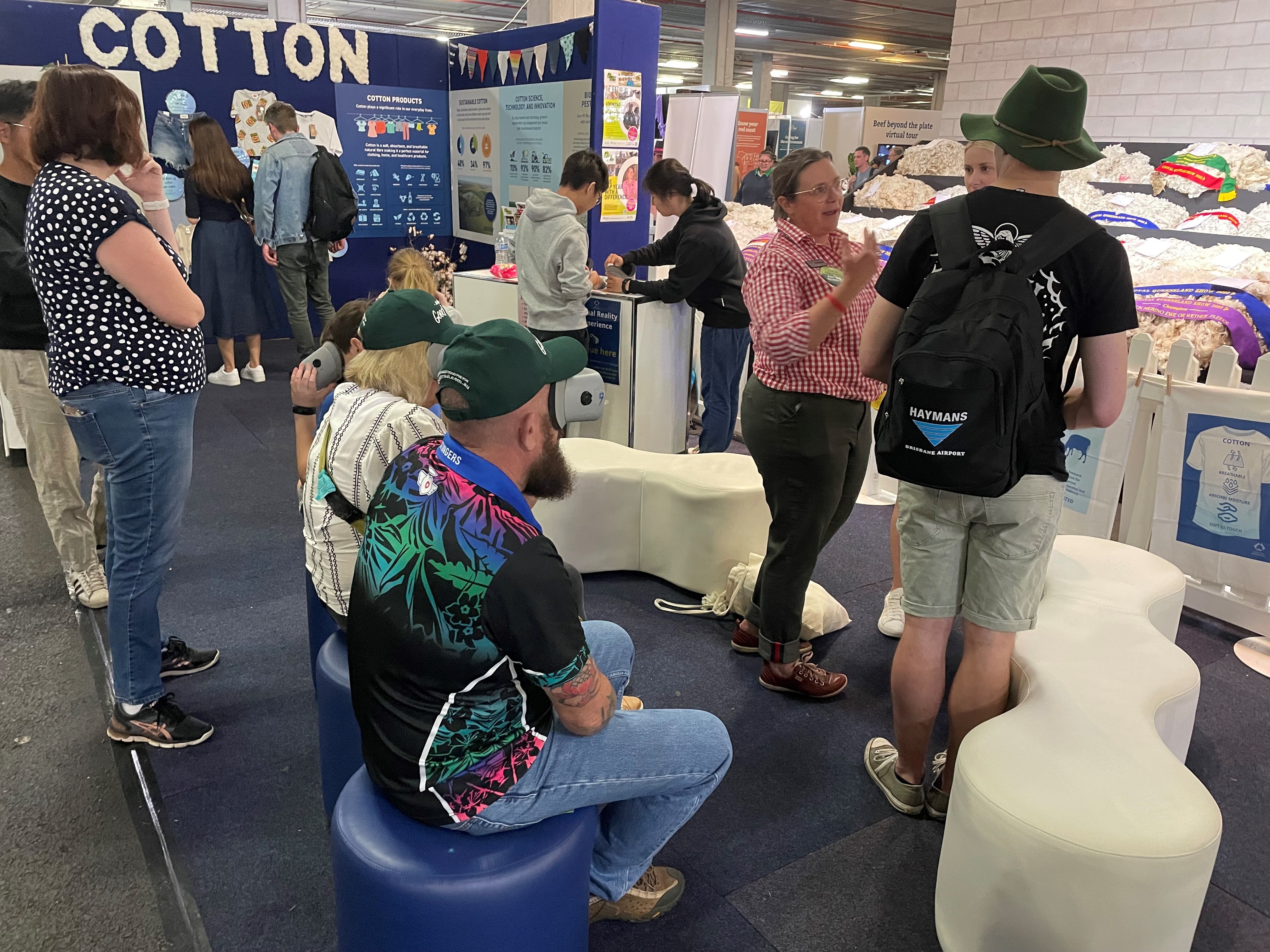 Darling Downs cotton farmer Jamie Grant again proved invaluable, using his RNA role to help cotton put on a colourful and inviting display, managed by CA Education Manager Jenny Hughes.
"Jamie brought along a hay module, bales and a whole display of cotton that allowed visitors to really immerse themselves in the experience.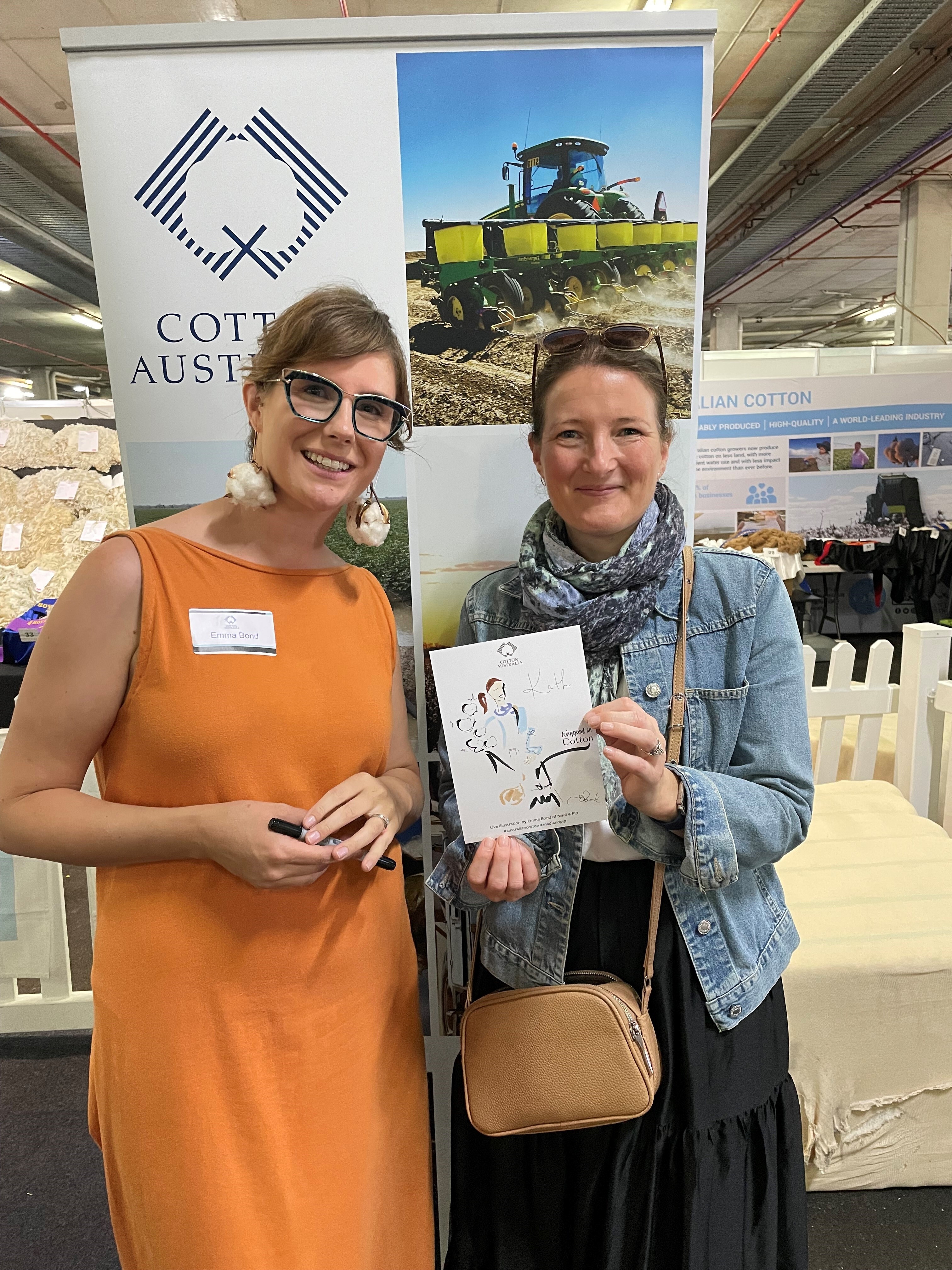 "As an extra drawcard and bonus for visitors, those wearing cotton had the chance of having a live illustration created for them by CRDC Chris Lehmann Young Cotton Achiever of the Year Emma Bond, a fashion designer and educator who chooses cotton for her designs. As an extra bonus Emma's wedding dress designs in cotton are featured on the runway at the Ekka's natural fibre fashion parade.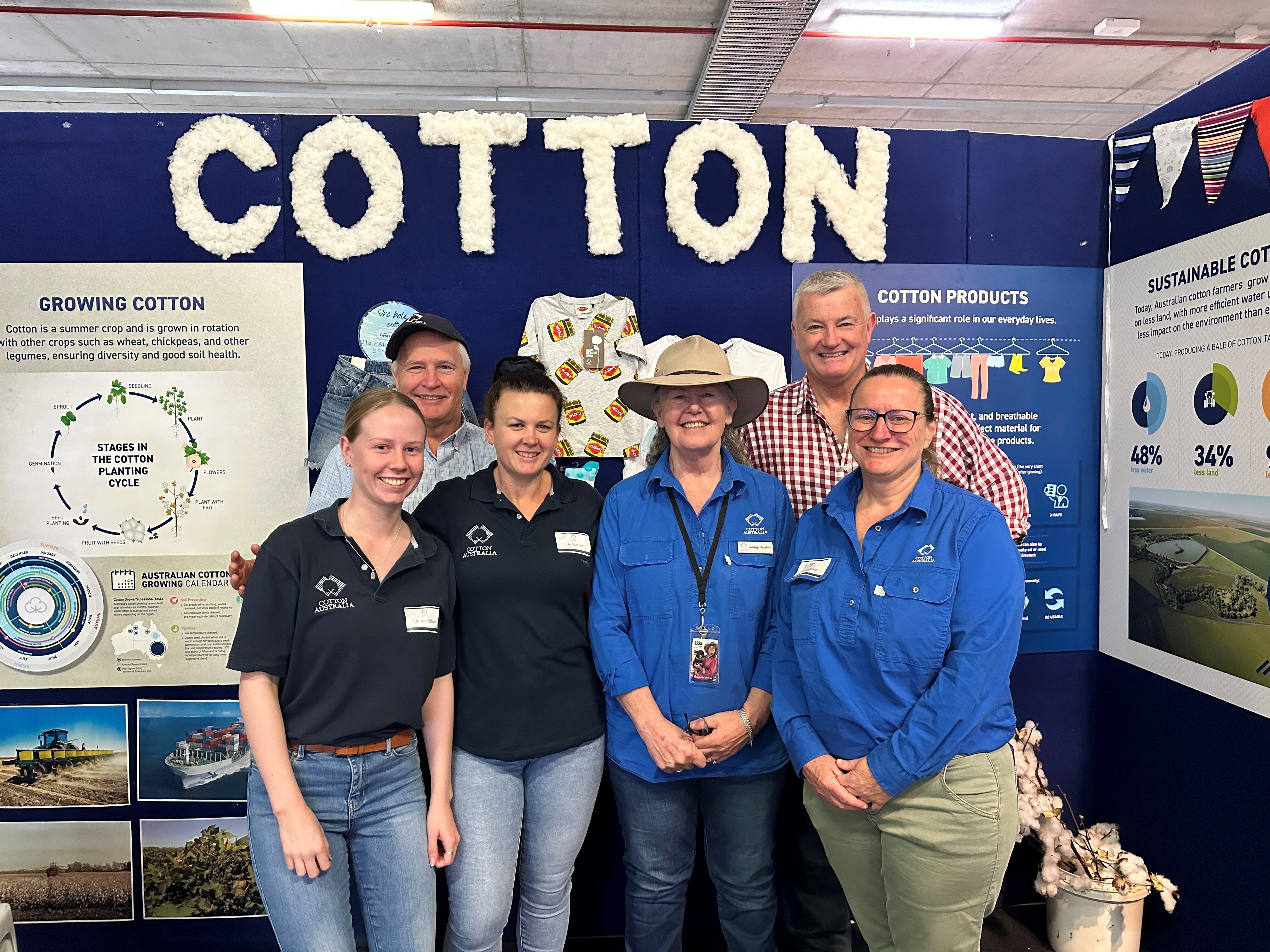 "We are here until Sunday so if anyone has the ability to visit us at the Ekka we would love to see you," Jenny said.
Jenny made special mention of Darling Downs farmers Ian and Dan Hayllor, Jeff Bidstrup, along with Dave Walton for giving up their time to help at the show, providing many opportunities for visitors to talk to a real farmer.