Natural fibre leaders: there's something in the water at Dirranbandi
Natural fibre leaders: there's something in the water at Dirranbandi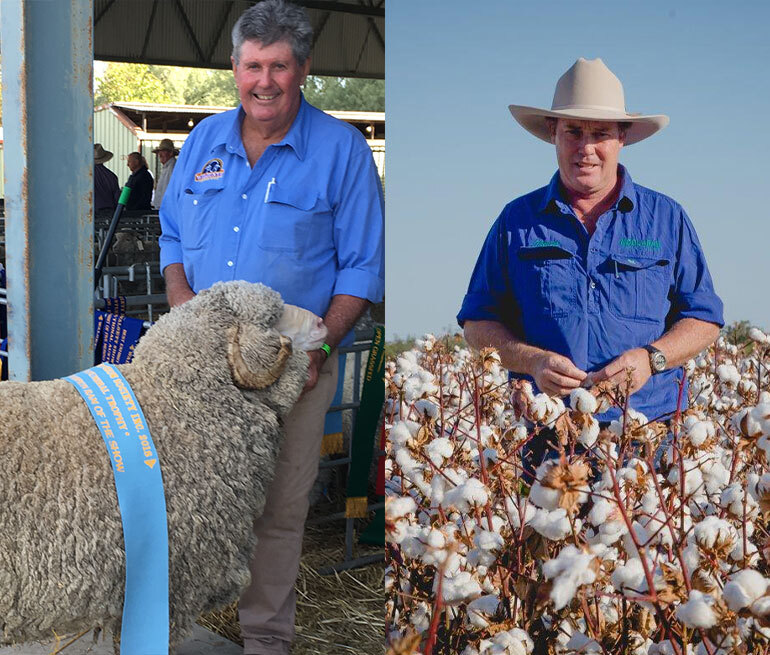 It's a moment in time where you feel like the tiny town of Dirranbandi in south-west Queensland has punched above its weight and won against the odds.
Sitting on the Castlereagh Highway, Dirranbandi is where the Balonne River splits into four, creating an 82-kilometre floodplain delta that produces some of the best cotton and wool in the world.
It's here in this little community of 600 that two of Australia's national natural fibre leaders live.
The men are near neighbours and don't mind catching up at the Dirranbandi pub to talk about the excellent season, which has the region's cotton and wool production bouncing back after years of crippling drought.
Max Wilson from 'Wilgunya' recently became President of the Australian Association of Stud Merino Breeders Limited, the peak organisation for 900 studs across six states.
"Australia produces a $3.4 billion wool clip and creates 200,000 jobs," he said.
Meanwhile, Hamish McIntyre from 'Redbank' and 'Cavaillon' has been Chairman of Cotton Australia for the past three years, representing 1,500 cotton farms producing a crop worth $3.2 billion.
Mr McIntyre explained the Dirranbandi region has a variable climatic cycle where the seasons fluctuate dramatically, from droughts to massive floods.
"It's a backdrop that produces resourceful people with a formidable fighting spirit and the determination and ingenuity to create a prosperous future here," he said.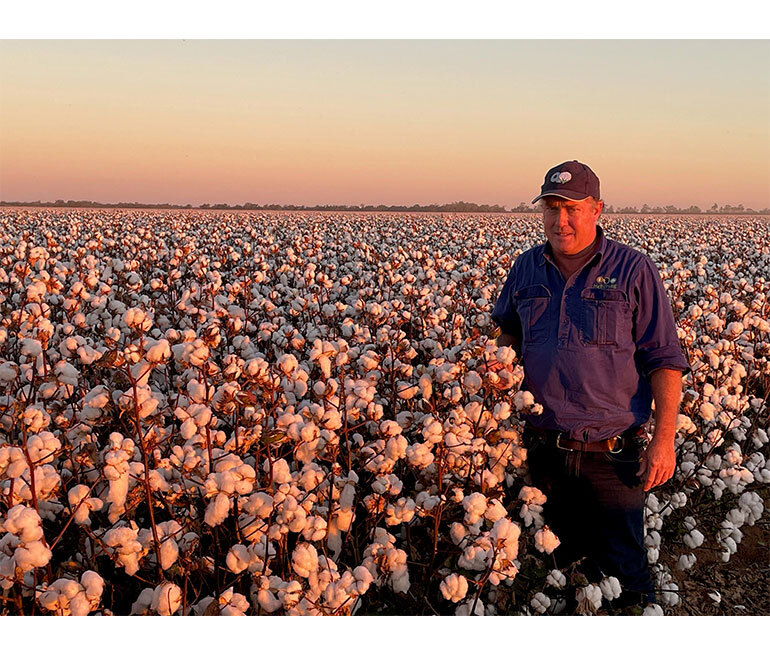 Mr McIntyre said historically, Dirranbandi was a grazing community focused on wool production.
"It's the issuing of irrigation entitlements that has created another income stream, with cotton production alleviating the highs and lows for the community," he said.
"Keeping productive water here locally, to be used on local farms is so important to underpinning the long-term future of local businesses. It even flows through to the number of children in the local school.
"I'm really proud to play a leadership role for our industry and can't recommend it highly enough to other growers. It's rewarding to give back and help our industry improve and be at the forefront of world best practice."
Both Max Wilson and Hamish McIntyre will tell you as leaders, they are both fighting against misperceptions from the past.
Mr Wilson said wool isn't just about jumpers, suits and socks.
"Innovation is seeing wool used by Olympic athletics. We recently saw British tennis champion Sir Andy Murray wearing merino wool for his Wimbledon matches," Mr Wilson said.
Once there were 20 million sheep in Queensland; now there are not even 20 million in Australia.
"Our industry was hit by the drop of the floor price, droughts and wild dogs and now we are literally eating them faster than we can breed them," Mr Wilson said.
Mr Wilson said numbers are now rebuilding in Queensland as wool prices climb and exclusion fencing goes in, making merino sheep a viable and attractive option again.
Hamish McIntyre said the modern cotton industry is an Australian success story and not what people remember from the early days.
"Using GMO technology has been a game-changer reducing pesticide use by 97% since 1992, and hard work has seen our water use efficiency double, underpinning the sustainability and credibility of the cotton industry."
Mr Wilson agreed, "Wool and cotton are natural fibres that are about as eco-friendly and green as you can get. One hundred per cent natural, renewable and biodegradable, and they don't create microplastics like synthetic fabric."
Hamish McIntyre also sits on the Geneva-based Better Cotton Initiative (BCI) which focuses on making worldwide cotton production more economically, environmentally, and socially sustainable.
He said the BCI is seeing a growing public backlash to synthetic textiles and the microplastics they are creating in the world's oceans.
"It's becoming a bigger and bigger issue, and people want more sustainable solutions," he said.
Mr Wilson agreed, "We are working to deliver real opportunities for producers, retailers, designers and consumers to collaborate and use natural Aussie-grown fibre, as one small step towards reducing the global plastic pollution problem."
Seeing two men from a small town standing up and leading the way locally, nationally, and internationally can make you realise anything is possible from anywhere.
Words by Sally Rigney
Top photo of Hamish McIntyre by Di Pain - Dust to Dawn Photography