Meet Johannes Roellgen - the 2023 Bayer Cotton Grower of the Year
Johannes and Scarlett Roellgen
The 2023 Cotton Industry Awards were announced at the Cotton Collective Awards Dinner in Toowoomba.
Johannes and Scarlett Roellgen received the 2023 Bayer Grower of the Year Award. Johannes spoke to Cotton Australia after the award was announced - Click here to see the video
Johannes and Scarlett have been growing cotton continuously on their farm for 29 years and this year produced 1100 hectares of both irrigated and dryland cotton. Despite the challenges of drought and floods over the years they have consistently improved their yields.
The Roellgen's are passionate about reducing chemical use on their farm through the application of feedlot manure and insect pest management. They have also increased their water efficiency through lazer levelling of their fields to improve flood irrigation, while investing in lateral move over the top irrigators to further enhance water effectiveness.
Johannes acknowledges Toowoomba-based agronomist Matthew Holding for helping to drive efficiencies and for bringing together a local group of farmers who have reduced their combined nitrogen applications 40% lower than the industry average.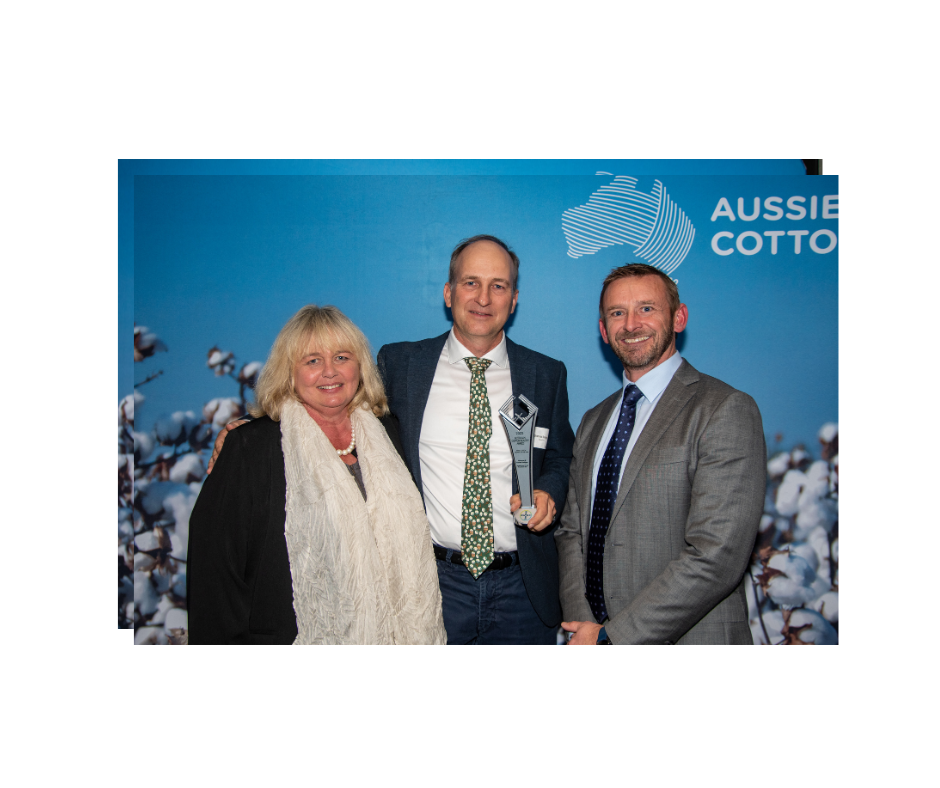 The family said they are blessed to be in an area with fertile soils with good rain supply and a variety of crops that are performing well.
While their primary crop is cotton, a variety of other crops are grown to benefit the cotton crop. Any land left after cotton is taken up with wheat grown to give stubble cover during the summer storm season, mung beans give extra sustainable long term nitrogen release which cotton loves, and they grow corn which has proven to be beneficial to cotton through organic matter and soil structure.
This season was not a record breaker for the family farm. "Mid-season we were quite concerned there was not enough heat units and it was quite cool but we achieved long-term averages. In our irrigated cotton we added 4 in crop irrigations and achieved 11 bales per hectare."
The family has come a long way since the early days when they questioned whether cotton was sustainable at all with the high costs of insect management and water management. "Many years ago, we decided it wasn't sustainable as it was so we set about making the improvements we could. The focus and achievements have resulted in a vastly reduced insecticide use – thanks initially to Bollgard and Ingard but also our dedicated approach to IPM and the occurrence of beneficial insects. We are also making sure our water, fertiliser and fuel go further so we continue to make good headway."
Johannes and Scarlett appreciate being part of a very close farming community that is never afraid to share their journey. "We are in contact with other growers and see their talent and innovation so we don't feel we should be in the limelight but we have been in the game for 30 years and we are quite proud of the little things that we are able to keep improving.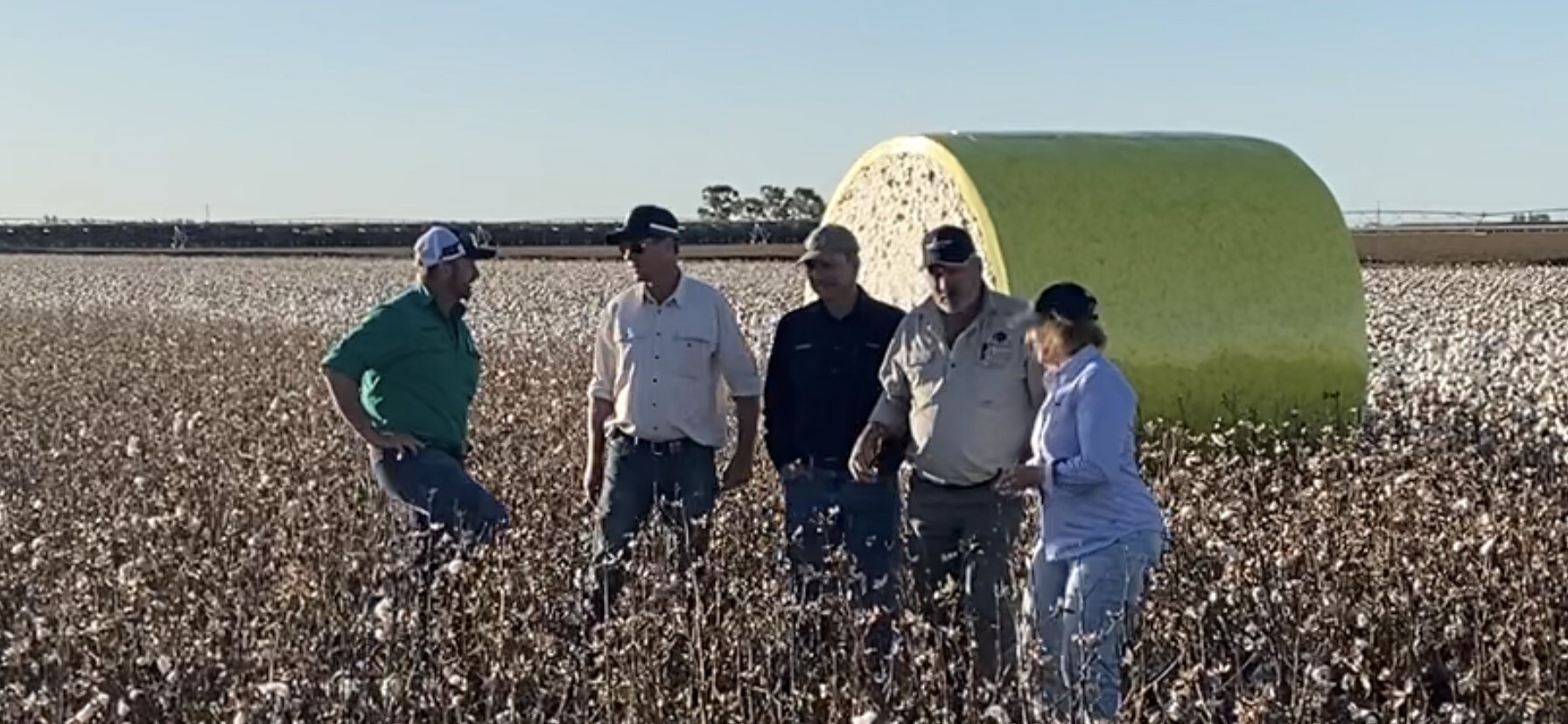 "The great thing about farming in cotton is it is a great community to be involved in and they hold very little back, sharing their experiences good and bad. It's a great way of actually moving forward and improving the system being part of a group that shares so much during and after the season."