Meet Joe Briggs – the cotton farmer on a fitness mission
Meet Joe Briggs – the cotton farmer on a fitness mission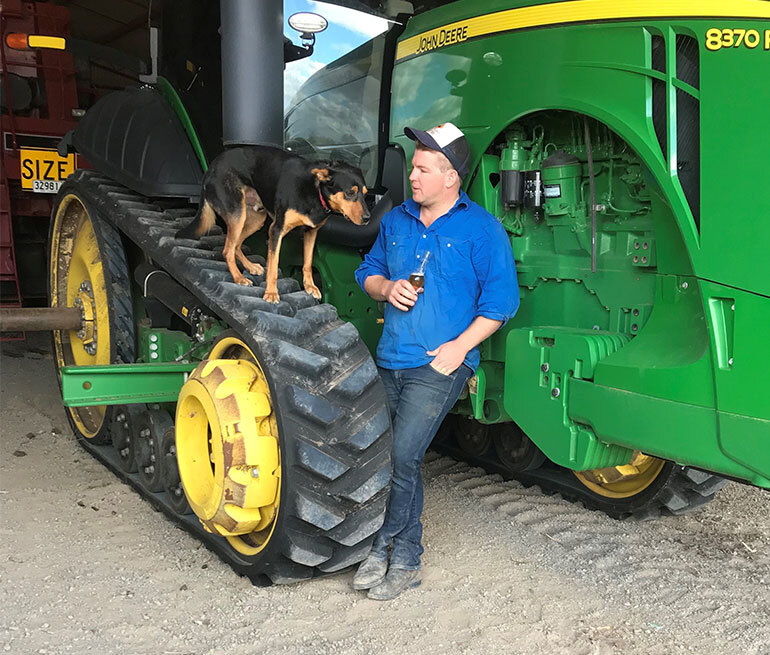 Back in 2019, when Joe Briggs looked across his southern NSW cotton farm, all he could see was brown, parched earth.
His finances were dwindling; cotton farmers were being abused on social media; water wasn't available to grow crops; and the isolation of living on a rural property was biting.
"I was struggling pretty hard," Joe said.
"I've been through some rough days and pretty tough times.
"The financial pressures were really hitting against the door … our job's already tough enough as it is without people targeting us personally on social media about being the 'bad guy' of the industry.
"Everything just adds up to have a negative effect on your mental health."
During this time, Joe's days slowly passed him by… that was until he found a spark through exercise.
"In the city, you've just got to walk out your front door and you will see people. But in the bush, if you didn't want to, you wouldn't see people for weeks," he said.
"When you're sitting on a tractor and drinking Red Bull and thinking about your overdraft to keep you going -- it's definitely a better alternative to go to a fitness class once a week."
Joe got involved with the group Active Farmers and signed himself up for a charity bike ride. It worked. The challenge took his mind off the drought and helped improve his mental health.
The fitness bug had bitten, and Joe hasn't looked back.
Along with his involvement in Active Farmers as a Board member, he is now the president of the Coleambally Community Gym – a facility built almost eight years ago to serve the local area and help get farmers off the tractor and onto the treadmill.
"It's a positive, healthy setting where you can really create a positive headspace," Joe said.
"Some people, if they're struggling, don't want to be out in public. Something like we're doing is bringing the community together.
"Once they get there, they have a great time."
The gym now has more than 80 members, operates 24/7, and offers a range of classes and personal training sessions.
"We're finding a lot more farmers in a gym now than we did 10 years ago," Joe said.
"It's definitely a mindset swing in the farming world. Blokes are the worst to crack, and that's the biggest problem. If something's going wrong, they don't want to show weakness. They've seen their fathers and grandfathers go through tough times and pull through it without saying a word, and they got through it, but we're in a different age now. A lot of people suffered back in the day, and now people don't have to.
"We're trying to create a positive space."
Joe is passionate about helping other farmers enhance their mental health through exercise.
"I've mainly tried to motivate people, lead by example, and made myself vulnerable at times," he said.
"I've had one bloke break down to me because he'd lost his brother to suicide, and he broke down and thanked me for the positive change that I was trying to make.
"You probably won't know how much of an impact you've had to some people because some people might be on the edge but never say.
"I'm real. I'm probably the first one to swing past a service station and get a hamburger and a Red Bull for smoko and keep going. I jumped on a charity bike ride and did 400 kilometres, and those two things – that lifestyle and those bike rides – don't really line up.
"People saw me being real, and that I could achieve a lot of goals in the fitness world, so I think that made people accept me a bit more.
"I think you really find out who your mates are when they can see you're having a tough time. I'm trying not to be one of those people that haven't helped."
If you or anyone you know needs support, contact Lifeline on 13 11 14.
Joe Briggs spoke to Cotton Australia's 'From The Field' podcast. Listen to his interview below.