Hit-and-miss rain for Darling Downs cotton growers
Hit-and-miss rain for Darling Downs cotton growers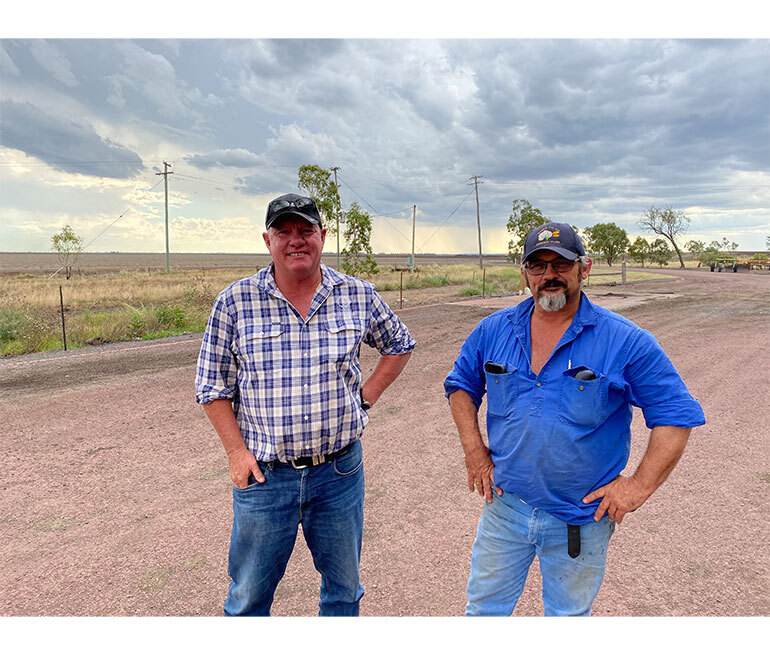 The dry weather on the Darling Downs is having an impact on farmers, but the level of that depends on exactly where the farm is, with Mother Nature blessing some with rain, while often their neighbours miss out.
John Cameron and his son Rob are growing cotton, sorghum and wheat on their Bongene farm.
As dryland cotton growers, they did not plant cotton last year but did this season, buoyed by the forecast of a La Nina and above-average summer rainfall, which did not eventuate.
While the cotton crop was looking good several weeks ago, rain was needed to finish it off, but that rain never arrived.

It is a different story for irrigation farmer Damian Ebbern from Brookstead Farms.
With hectares of cotton planted, Damian has been watching the fields and the skies.
"In the big scheme of it, people think of spending money – I spend water, that's my philosophy, and I make the best out of every megalitre," Damian said.
"By the time you do your sums on return per hectare, cotton is where the money is in returns per megalitre.
"Around three to four megalitres per hectare is in the vicinity of where we want to be [for water use]. In the good years, we would use probably 2.5 megalitres, and with it being so dry and cotton prices about $600 per bale, it's a no brainer where you put your resources."

Damian credits the soil structure on his properties for making the difference, with irrigation on a 12-to-14-day turnaround.
"Others in the area may have a five-to-seven-day turnaround and our black soil holds the moisture well, so we are lucky in that regard."
Words by Darrin Davies