Global Cotton Reserves Expected to Reach the Highest Level Ever Recorded by the ICAC
Global Cotton Reserves Expected to Reach the Highest Level Ever Recorded by the ICAC
The International Cotton Advisory Committee (ICAC) has predicted that global stocks of cotton are poised to jump by 10 %to 23.32 million tonnes in 2023/24, the highest ever projected in the 83-year history of ICAC data collection on cotton.
The estimate comes as global production in 2023/24 is projected to increase by 3% to 25.41 million tonnes and consumption projected to decrease by 0.43% to 23.35 million tonnes.
Stocks in China are expected to jump to 9.16 million tonnes, while the rest of the world's warehouses are expected to increase to 14.5 million tonnes.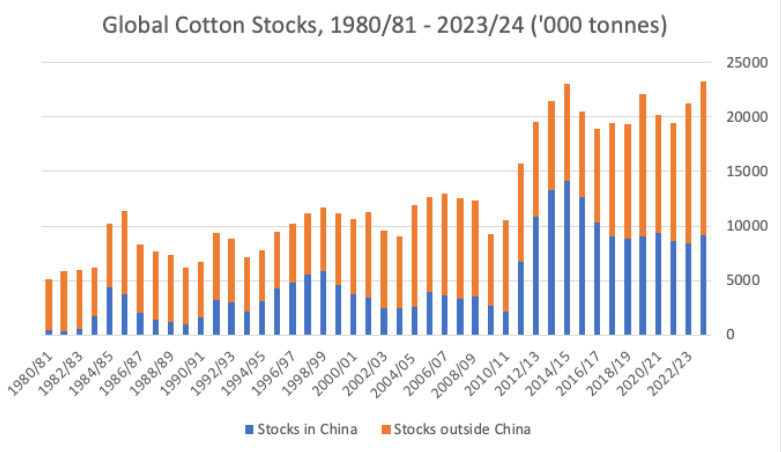 The projections are expected to see the Cotlook A-Index remain between 85 and 95 cents per pound for the remainder of the 2023/24 season. In Australia the price has eased from approximately $700 per bale to around $650.
Despite the predictions, the total planted area for cotton globally is projected to be is 32.2 million hectares, a 2% increase over the previous season.