Get To Know: Sally Rigney, Regional Manager - St George, Dirranbandi, Mungindi
Get To Know: Sally Rigney, Regional Manager - St George, Dirranbandi, Mungindi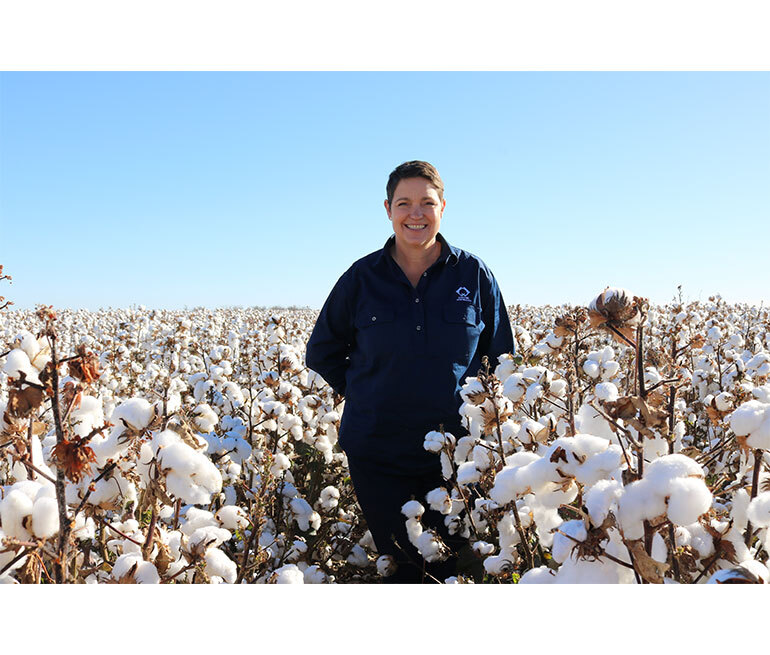 What does your role involve?
I love my job, as everything I do is about helping my progressive, proactive and passionate farmers do what they do better.
How and why did you become involved in the Australian cotton industry?
As a former ABC radio journalist, I reported on the cotton industry and witnessed its professional evolution. Cotton is one of Australia's agricultural success stories, so when a Cotton Australia position opened up locally, I applied.
Why is the cotton industry important to Australia, and your local community?
Australia is a world leader in the sustainable production of cotton. This beautiful natural fibre is one of the key industries in the Balonne Shire, driving the social, economic and environmental wellbeing of our region.
What are you most proud of regarding the Australia cotton industry?
Australian cotton growers produce more cotton on less land, with more efficient water use and with less impact on the environment than ever before. I'm proud because a lot of that innovation is being driven locally here in the Balonne Shire.
What are your future hopes for the Australian cotton industry?
That by telling our family farming stories we create empathy and understanding in the broader community.
If you weren't working in cotton, what job would you be doing?
I still dream of running off with the circus … but I would probably give more priority to Rigney Rural, our family's dryland grain and cattle operation at Nindigully.
What do you like to do in your spare time?
I love beach weekends with the family.
What is your ideal holiday destination and why?
I have been cutting out travel articles on Antarctica. It would be an effective way to escape our summer heat.
What is your favourite movie/book?
Paperback Hero – filmed at Nindigully there is a 0.03 second shot of our truck in it.
What three famous people would you invite to a dinner party, and why?
Jennifer Saunders, Joanna Lumley, Mr Bean – it would be absolutely fabulous, darling!