Far North Queensland cotton growers celebrate a successful season
Far North Queensland cotton growers celebrate a successful season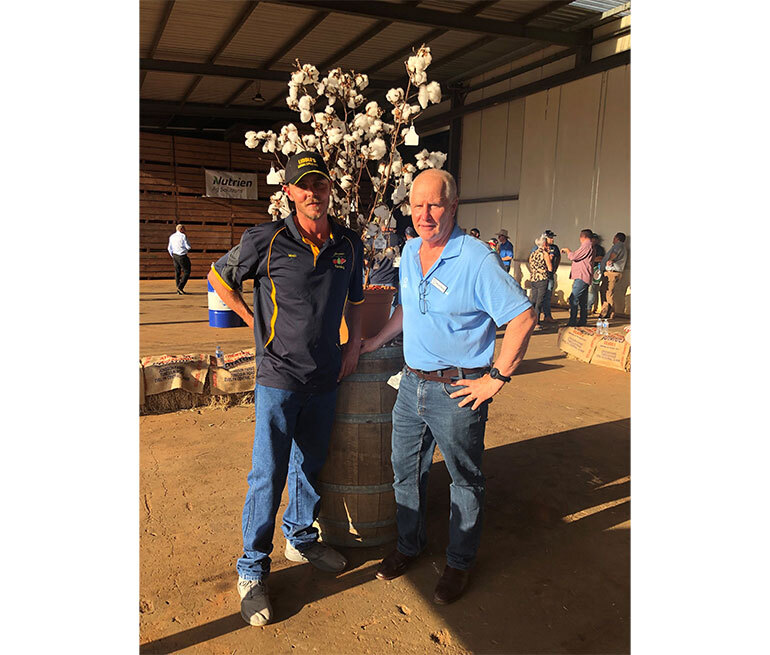 More than 100 farmers, family and supporters have gathered for a briefing on the successful 2021 cotton crop in Far North Queensland amid forecasts that production will double in 2022.
Hosted by the Jonsson family on the Atherton Tablelands, the event was an opportunity to share the experiences from those who have already grown cotton with those who haven't.
The Nutrien Ag Solutions-funded event attracted industry leaders from Cotton Australia, the Cotton Research and Development Corporation, as well as cotton ginners, local agronomists and suppliers.
Grower Brad Jonsson said the day was the perfect opportunity to celebrate the 2021 cotton crop and introduce the industry to potential new growers.
"There is a very good vibe in this region and a lot of positivity when it comes to growing cotton in an area that has the right weather conditions to support good growth," said Brad.
"My guess is there will be at least 15 cotton growers in the region next season and that number will probably grow as more and more people become aware of the benefits of cotton."
Growers have now formed the Far North Queensland Cotton Growers Association to provide a focal point for information and assistance.
Words by Darrin Davies