Cotton Australia's myBMP program takes its message on tour
The latest figures indicate that around 30% of the total Australian cotton area planted for the 2021-22 season is myBMP certified cotton while most growers are connected with the program in some way.
The myBMP team was very active during the Cotton Conference with sessions held on petro-chemical and fuel storage solutions as well as an express workshop which was well attended by more than 65 people.
myBMP manager Rob Crothers recently visited the Theodore, Moura, Emerald, and Springsure regions of Central QLD. The week was spent with Kelly Becker and Renee Anderson assisting several growers to prepare for audit while also signing up several new growers to the myBMP program.
The myBMP team hosted Emma Dennis from Better Cotton for three days on the Darling Downs during August where they visited farms, undertook a Bayer Lab tour, RDO John Deere, and a LDC gin tour.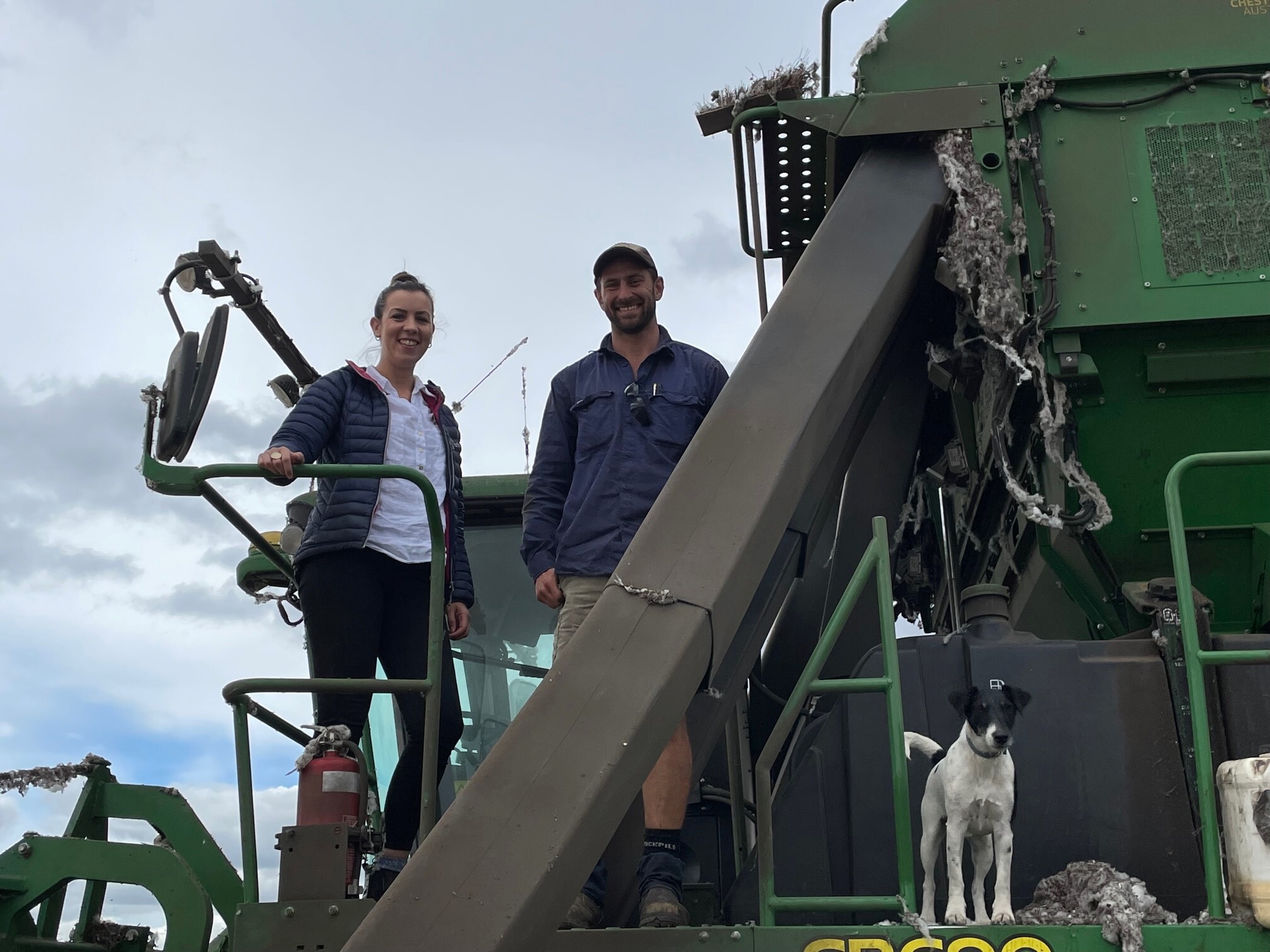 The myBMP team is now planning a September trip to Goondiwindi to assist regional manager Cate Wild on farm with myBMP solutions for several growers.
In further positive news, two Darling Downs growers have agreed to participate in a pilot project to seek out potential opportunities between myBMP and John Deere. More to come in the near future!