AgriRisk High Achiever of the Year 2023 - Skerman Farming
The Skerman family has been farming at Dalby for over 50 years and according to Dan Skerman cotton is still a fun crop to grow and improve.
Agririsk High Achiever of the year Dan Skerman, representing Skerman Farms at Dalby, runs 2000 hectares including 100 hectares under irrigation. Farming for the Skerman's is a family affair involving Daniel and Chloe, Ross and Merryll, Luke and Michelle and Josh and Amanda – all playing an important role in the success of their property Fassifern.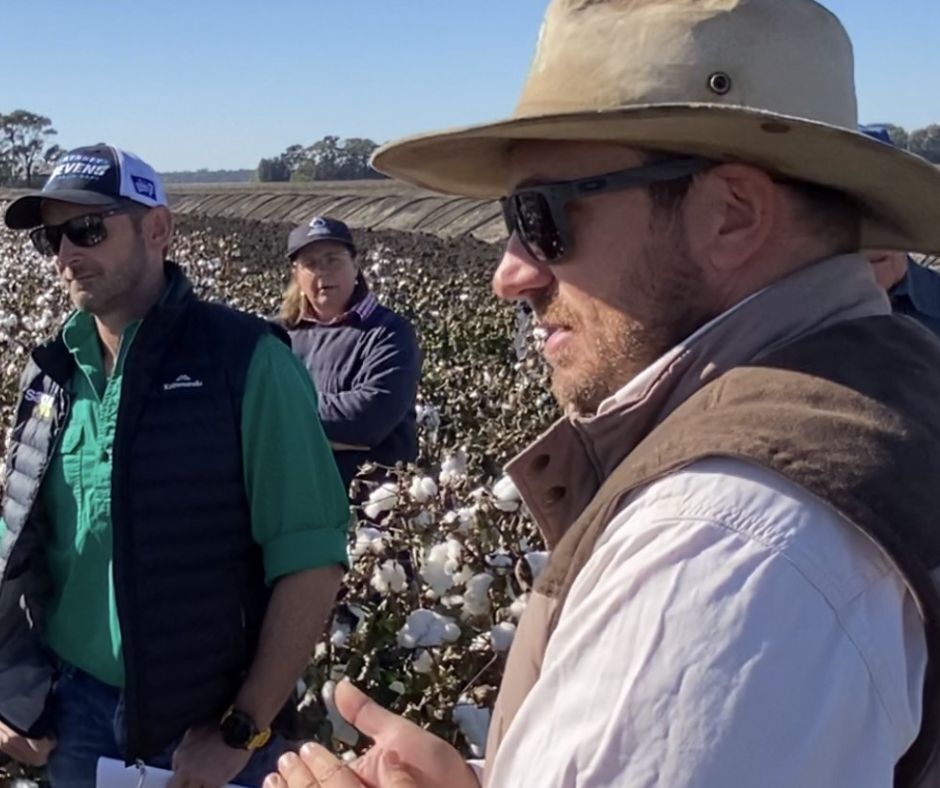 The family grows between 40 to 100 hectares of irrigated cotton and up to 500 hectares of dry land cotton along with other crops. They focus on long fallow, highest margin crops and cotton is a feature each year.
With an agronomy background Dan has a deep commitment to recording and tracking data to monitor the overall cost of production and maximise the use of every drop of water. The family uses soil coring and EM38 soil mapping to monitor moisture to ensure the best outcomes, and they actively map cotton quality to highlight variations paddock to paddock so they can respond appropriately.
Dan's father Ross has been a long supporter of using manure on his farms to boost production allowing them to isolate paddocks that may not be performing as well and boosting results by direct application, complimenting their use of nitrogen, phosphorus and potassium.
Dan learned from a young age about the importance of data, record keeping and benchmarking and has established an impressive database and knowledge platform to guide cropping decisions.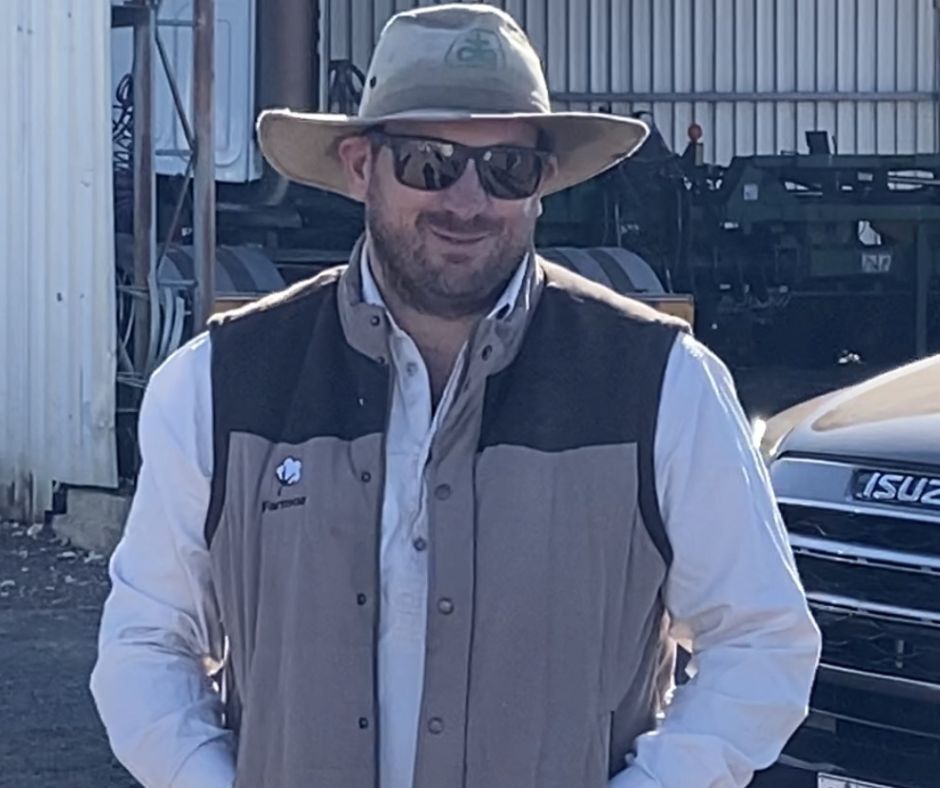 "I think everyone's got their strengths, but I'd like to think with probably the agro background I've got, we are trying to push the boundaries agronomically, trying to make sure we maximise the dollar return from every drop we get from the sky, in the dryland and irrigation system, so we definitely try to push the agronomy there."
"Dad really had a knack with marketing and some of the structural types of things on the business side so we try to stay on top of the different ways to do things and we highly value benchmarking in some of the reviewing processes that are available to us as tools."
Dan admits he has also learned a lot from other farmers in the region. "I guess as an agronomist, I just try to evaluate what clients have done over the years, and since I've been home on the farm, I try to keep good records. Being around Dad and seeing what he was doing as I grew up with doing the benchmarking and crop modelling, I was exposed to it early and tried to use all that info to take it to the next level."
Dan said the only real way to measure if you're having an impact with those agronomic things in the field is to have good records, good cost of production, good water use and rainfall data and he has prioritised those things.
The family also maximises yield potential and management zones by the use of variable rate fertiliser applications, long term yield data, EM data, drone surveys, and historical satellite images.
The family have been long-term supporters of industry research, hosting a number of variety and crop management trials on their farms.
Succession planning is also a strong feature with Dan's father Ross putting in place a strategy to pass the farming responsibilities onto his sons, allowing a transition to retirement.