Water Buybacks back on the table despite opposition
Water Buybacks back on the table despite opposition
Cotton Australia has reacted with disappointment and concern for rural communities after the Environment and Water Minister Tanya Plibersek's decision to put water buybacks back on the table.
The announcement on the extension of the MDBP did contain some welcome news including extending the timeframes to 2027 and the provision to include new SDLAM projects to meet the 605Gl 'downwater' target.
The positive news however was overshadowed by the inclusion of a crystal-clear intention to resume buybacks despite strong opposition and encouragement to find other alternatives during the series of Bush Summits, hosted by News Limited around the country.
CA's CEO Adam Kay attended the Tamworth summit, also attended by Prime Minister Anthony Albanese and Minister Plibersek, which ended in a communique imploring the government to seek alternatives to buybacks.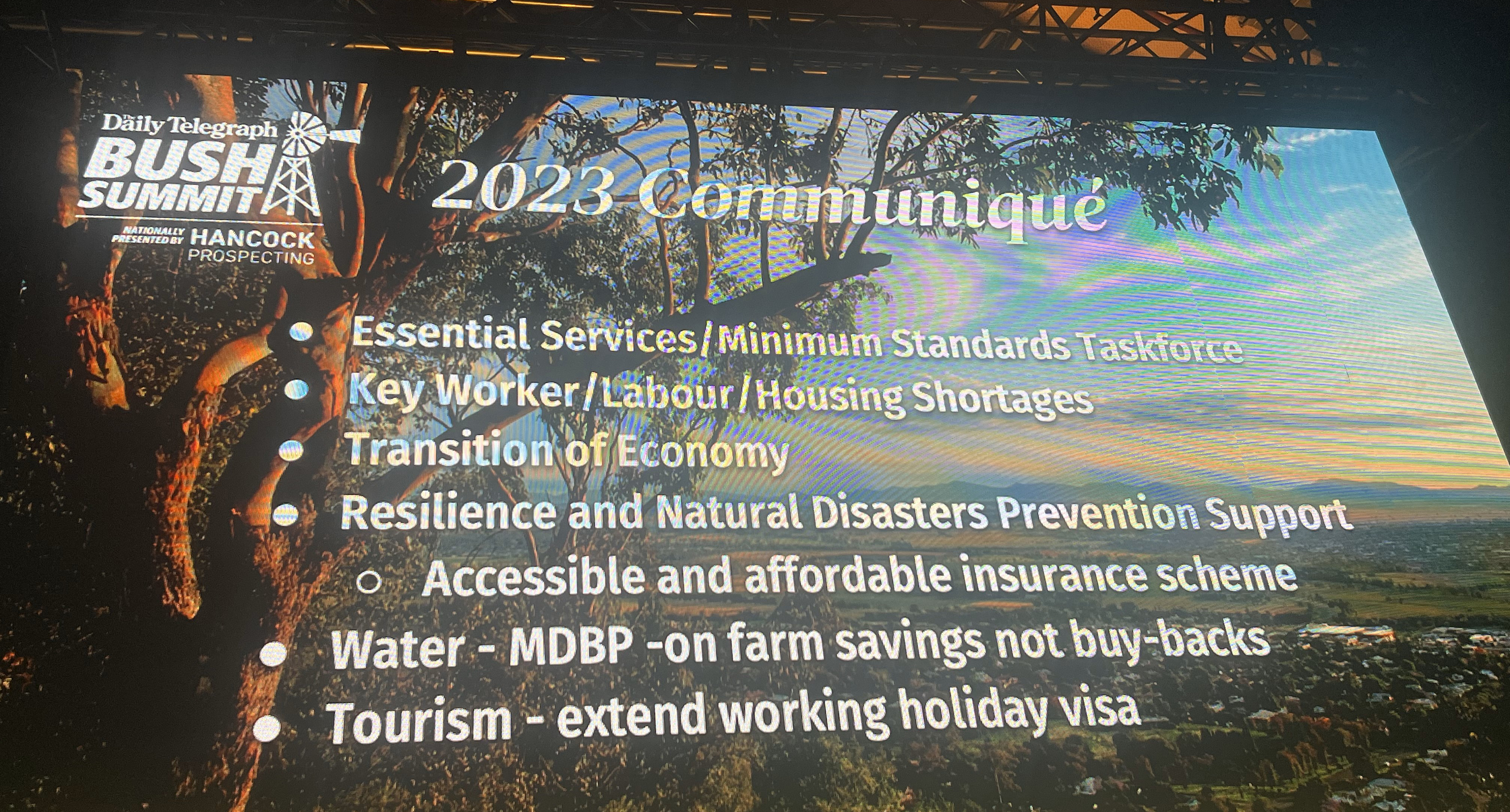 As quoted in News Limited publications around the country Cotton Australia's General Manager Michael Murray voiced his concerns about the announcement.
"Buybacks are the worst way to deal with this, it takes productive water straight out of the community," he said.
"For every megalitre that is purchased, that means around 1.5 to 2 bales of cotton isn't produced — that's $900 that won't circulate in the community. You'd be looking at hundreds of millions of dollars in that industry.
"The concern of buybacks was front and centre at the Bush Summit. The federal minister attended that and heard that message."
Mr Murray said non-water related measures should be considered by the government such as improving fish passage, reducing pollution in dams and getting rid of European carp fish.
The National Farmers Federation, of which CA is a member, had been among those who recently made submissions to the government on alternatives to buybacks, however the announcement came before the submissions could be considered.