myBMP workshop helps Dawson Valley growers
myBMP workshop helps Dawson Valley growers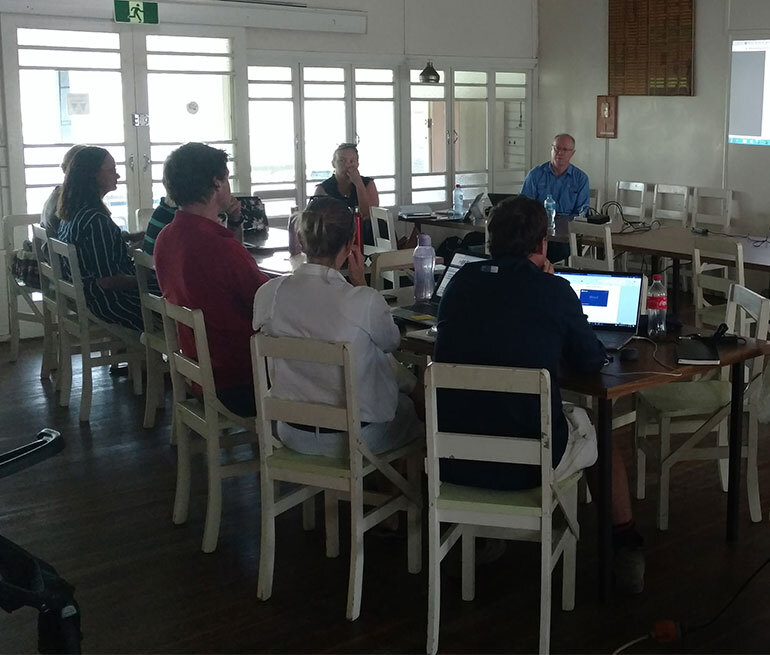 Cotton Australia continued its work boosting participation in the industry's best practice program through a workshop for growers last week.
The Australian cotton industry's myBMP program is a world-leading, voluntary farm and environmental management initiative for growers. The program covers 10 key modules, and includes online self-assessment mechanisms and practical tools, and auditing processes to ensure that Australian cotton is produced according to best practice.
Australia's myBMP-accredited farms produce the world's best cotton using responsible and efficient management practices.
Cotton Australia held a myBMP workshop in Theodore last week for growers in Queensland's Dawson and Callide Valleys.
The workshop focussed on myBMP's Water module, to help growers boost their capacity to apply for grants to implement further water efficiency practices on farm.
About nine growers attended the workshop, which was run by Cotton Australia's myBMP Manager, Rick Kowitz.
A dinner was held after the seminar to bring growers together to share ideas and socialise as part of the local cotton community.