Let the games begin for Active Farmers
Let the games begin for Active Farmers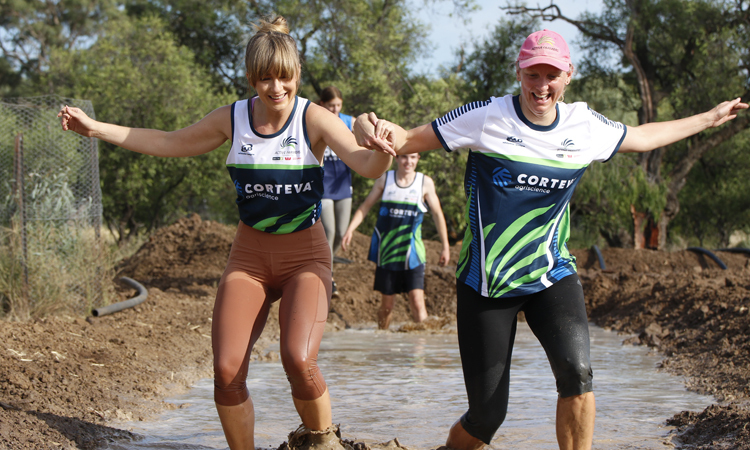 Organisers are excited to announced that the Active Farmers Games is back on again this year – raising awareness of the importance of physical and mental health and inspiring more men to get active!
The Games will be held on Saturday March 11 in Coleambally – bringing back to the community all the fun of the 'tough mudder,' mud crawls, hay wall climbs, tyre stacking and so much more.
Active Farmers CEO Justin Sampson said he's thrilled to be bringing the event back given the response last year.
"We had an exceptional turnout in 2022. It was a fantastic day seeing everyone getting involved, having fun and mingling. We cannot wait to see what this year brings," Mr Sampson said.
The Active Farmers movement aims to raise awareness of the importance of physical and mental health.
Many of the challenges in the Games, including the obstacle course are designed to mimic challenges we may face in real life, and how these can be better overcome with a team by your side.
All ages are being encouraged to enter and there are opportunities for women to get involved too. Adults in teams of 3 can enter as all male, all female or mixed teams. Children under 16 will complete a modified course individually.
The Games features a range of entertainment options including a DJ, food carts and beverages at the bar.
Joe Briggs, a local farmer in Coleambally and board member of Active Farmers will be at the event.
"The Active Farmers Games brings a positive impact to the Coly community as people come together and get involved generating a positive experience for the entire region," Joe said.
"Our ability to run successful community events like the Active Farmers Games in Coly relies on the extraordinary help of volunteers and sponsors. We have been lucky enough to secure some great sponsors so far for the event however, we are still in need of sponsors and volunteers for the day."
If you are interested in volunteering, sponsoring or registering for the event visit click here. Registrations are now open. Tickets are limited so get in quickly and enter early.
Event Summary:
What: The Active Farmers Games is an event that aims to raise awareness of the importance of physical and mental health, and in addition to inspire more men to get active!
When: Saturday 11 March 2023 - starting at 2pm!
Where: Coleambally Sports Precinct/Community grounds/ovals, Falcon Street, Coleambally
Who: The main event will involve teams of three people (consisting of all male, all female or a mixed team) and is open to anyone over 16 years old. There will be a kids obstacle course for Under 16 year old's which is free.