How a birthday party led to a life in cotton
How a birthday party led to a life in cotton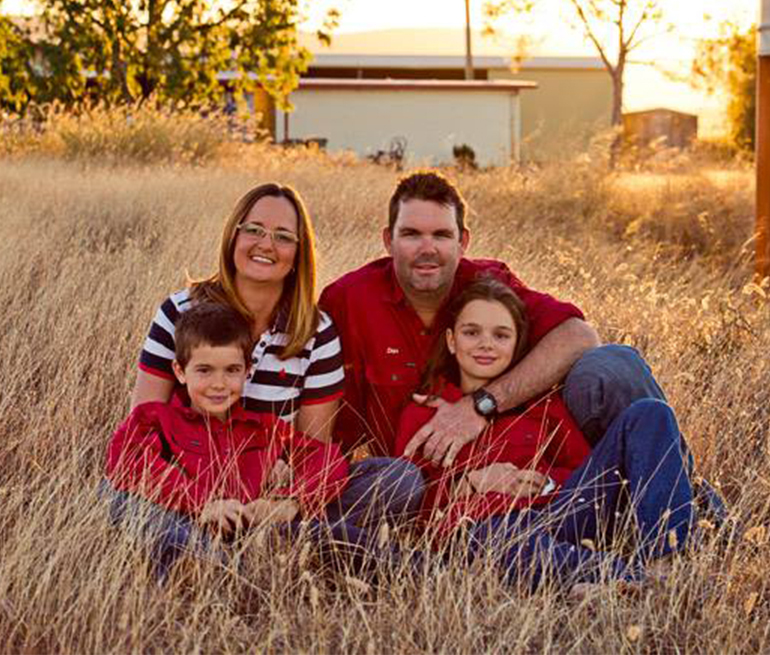 Twenty-three years ago, Rachael Austin arrived at a 21st birthday party in central Queensland not knowing her life was about to change.
Music blared as people chatted and danced through the night in celebration.
But amid the excitement, Rachael's life swiftly pivoted onto a trajectory she had not anticipated when she arrived at the party – a trajectory of falling in love, becoming a wife, a mother, and an active member of Australia's cotton industry.
"I was still in high school when I met my husband, Dan," Rachael said.
"My cousin, Renee Anderson, went to Emerald Agricultural College with Dan and she introduced us at her 21st birthday party.
"It was love at first sight."
Dan Austin was the son of Greg and Chris Austin – cotton growers at 'Kooroowatha', a property 12 kilometres south-west of Theodore in Queensland.
Dan's grandparents, Eric and Vera Austin had farmed on the property since the 1950s, initially as a dairy farm.
Not long after, the Irrigation Commission re-allotted the land and the first cotton crops were grown at Kooroowatha.
Greg and Chris took over the farm from Eric and Vera and continued growing irrigated cotton. As farmers left the area, the couple purchased other properties and expanded Kooroowatha with several properties combined under the one business, which is now known as KB Cotton.
Dan began working fulltime at the farm in 1997. But the business is not just a cotton farm; it also grows pigeon pea, corn, wheat, sorghum, and mung beans. Livestock is also reared at the farm for grazing.
Along with the family workforce, KB Cotton also employs two full-time employees.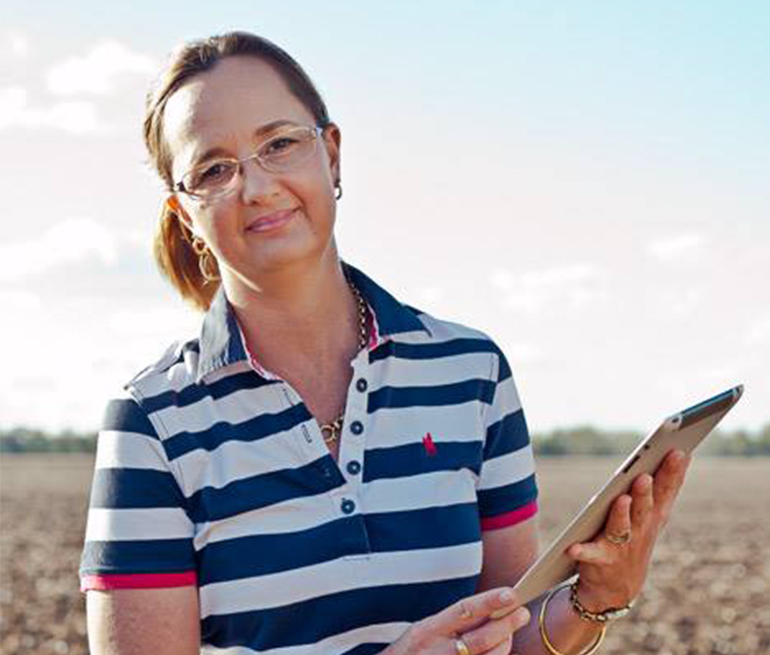 Rachael and Dan will have been married 17 years this May, and the couple has three children - Rhett, 16, Kaedè, 13, and Euan, 11.
"I have maintained my own professional and academic career during this time," Rachael said.
"I have worked as a registered nurse, midwife, child health nurse and lactation consultant. I currently work from home as an academic learning advisor at Central Queensland University and as a Senior Consultant at The Thompson Method Breastfeeding Group.
"I help on the farm when I am able; I drive tractors and help with irrigation. I am actively involved in the myBMP program and we are working to be re-certified again this year."
Operating with best practice is a core principle guiding how Rachael and Dan operate their farm.
"We are committed to keeping our farm in line with industry best practices," Rachael said.
"For us, this means staying at the forefront of current research and evidence-based practices, and this is more important than ever, as the current climate justifiably seeks transparent farming practices.
"It is in our interest to have sustainable farming practices so that we can leave the property to our children and one day, our grandchildren. It is also in our financial interest to ensure that we are practicing in accordance with all relevant standards to maximise our bottom dollar."
Rachael said being accredited in the cotton industry's best practice program, myBMP, was important for several other reasons.
"It means that we have access to premium global markets, including the Better Cotton Initiative; we become more efficient and more successful businesses; our farm becomes safer for our workers and ourselves; we can practice responsible land management techniques; and we are at the cutting-edge of management practices."
It is not only operating with best practice that is a key priority for Rachael and Dan. Ensuring the cotton industry is supporting their local community is also key.
"We live in a small town and we believe that it is important to buy local and support local businesses," Rachael said.
"Our children went to our local kindergarten and primary school, and recently, we applied for and received a grant for our local kindergarten. It's so important to us that we try and support our locals where we can."
In the 23 years since she met Dan, Rachael has grown into a passionate advocate for the cotton industry.
"I would like to see the myths around the cotton industry debunked," she said.
"With online platforms, there is so much bullying and aggression towards farmers now. It's really very sad.
"With the current drought and hardships, everyone is agriculture needs support to continue to feed and clothe our country."
Words by Robert Virtue

Photos supplied by Rachael Austin.