Gladstone senior citizens group discovers Australian cotton
Gladstone senior citizens group discovers Australian cotton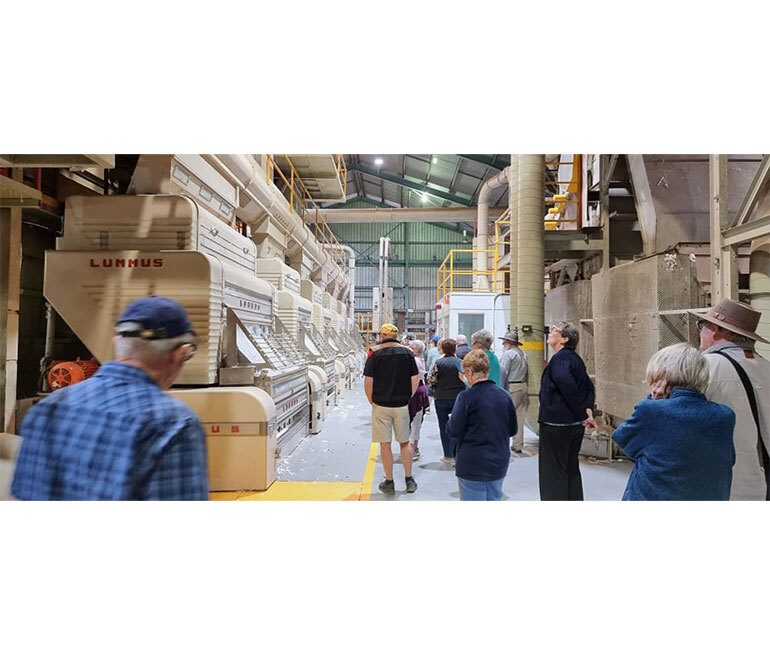 A group of men and women from Gladstone in Queensland have discovered Australia's cotton industry during a recent farm tour.
Members of the Gladstone National Senior Citizens toured areas the irrigation scheme, Fairbairn Dam, and the Queensland Cotton gin in Emerald, Central Queensland to learn about Australian cotton and irrigated agriculture.
Among those sharing knowledge of the industry with the group were Cotton Australia's Renee Anderson, grower Aaron Kiely from Central Highlands Cotton Growers and Irrigators Association (also the past-present of the group), Rick Jones from Queensland Cotton, and grower Dennis Kiely.
As a gesture of their appreciation for the tour, the Gladstone National Senior Citizens group donated $1,000 to the RACQ Capricorn Helicopter Rescue Service.