From Melbourne to Mungindi: Sam Heagney on growing cotton and being an online advocate
From Melbourne to Mungindi: Sam Heagney on growing cotton and being an online advocate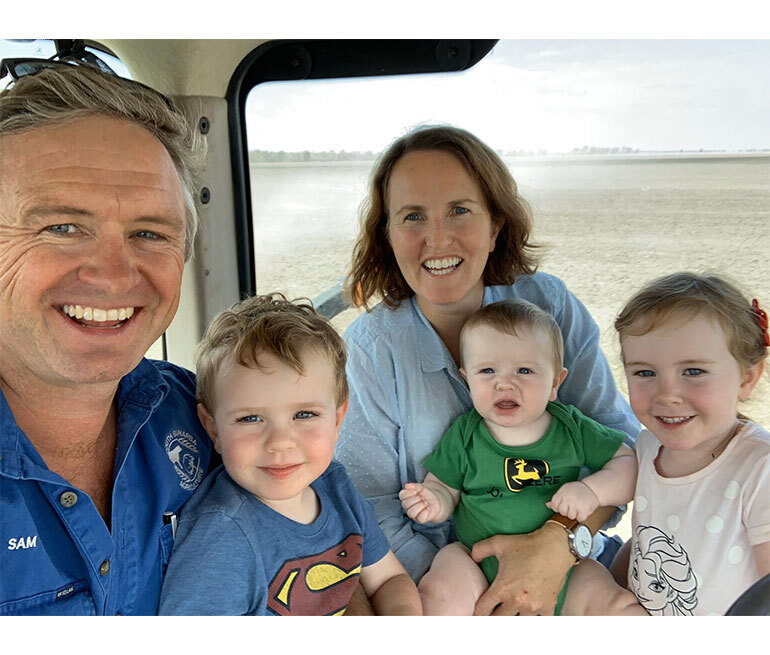 When cotton grower Sam Heagney was a boy living in the suburbs of Melbourne, he dreamed of a life on the land.
As a child, Sam's family had a small hobby farm with horses. He also had family on properties in South Australia, who he enjoyed visiting on holidays. It was this early connection to the land that ignited the passion Sam has for agriculture and growing food and fibre for the nation.
"I was always the weird city kid who wanted to be a farmer," Sam said with a laugh.
"In year eight or nine, I went to a careers counsellor at my school, and the counsellor didn't know what to do with me.
"I wanted the lifestyle of being on a farm and I wanted to be doing something outdoors - working with animals, machinery and crops every day."
Decades later, and Sam has traded the bright lights of Melbourne for the big skies of Mungindi.
Twenty-two years ago, Sam had his first taste of life on a cotton farm.
At age 18, he spent time as a jackaroo on a sheep property, before arriving in Dirranbandi in south-west Queensland to work on a cotton farm for a few months before going to university.
"I'll never forget seeing cotton for the first time," Sam said.
"I was driving through the scrub country, then we came over the river and up onto the levee bank, and I just saw miles and miles of green cotton plants.
"It is definitely a memory that has stuck with me."
A degree in farm management from Orange Agricultural College followed, and after working in the grains industry for some time, Sam moved into his current role as farm manager at South Bunarba Agriculture at Mungindi seven years ago.
The farm employs up to 12 full-time staff, as well as casuals during busy periods. The property is a half-irrigation, half-dryland cropping operation, with some livestock grazing also taking place. Sam grows a variety of crops, including wheat, barley, chickpeas, sorghum and cotton.
At its heart, South Bunarba Agriculture is a family operation – run by the same family that Sam married into when he met his wife Annette.
"It's my wife's family's farm," he said.
"We met while we were both working in Wagga Wagga, and so eventually we decided to move up here and settle on the farm."
South Bunarba Agriculture grew its first cotton crop in the early 1980s, and for Sam, the experience of growing cotton has been a positive one.
"I feel a lot of excitement by being involved in the industry," he said.
"There has been much positive change in the time I've been involved, from yield targets increasing to significant gains in water use efficiency. These days, we're doing more with what we've got."
Cotton is just one crop in a mix of crops Sam grows at the farm. The decision of whether to grow cotton is based on water availability and what will be the most efficient and effective crop to grow with the water they're entitled to.
South Bunarba Agriculture is also a business heavily focused on operating with best practice.
"We are currently undergoing accreditation for myBMP," Sam said.
"We take best practice really seriously, and we're putting in place all of the required practices and infrastructure to comply with the regulations."
"Most of the practices and paperwork were already part of our business approach, for example, HR management and record keeping; but it's good to really focus on it and ensure we are doing the very best we can, for our sake, and for the sake of the industry.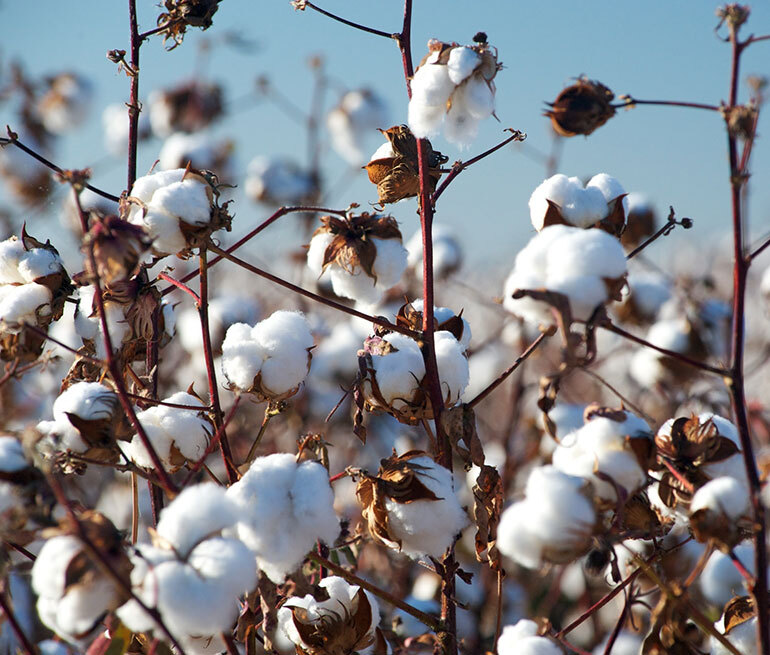 The community of Mungindi – a border town straddling New South Wales and Queensland – is a community that benefits from a thriving cotton industry.
"The cotton industry's connection with Mungindi is extremely strong," Sam said.
"The Mungindi community is based on agriculture and cotton has been a major part of that for 40 years. Cotton is such a big part of the local economy - it is such a big employer, which is why the town revolves around it, and has done for such a long time.
"Cotton keeps people in the community, which, in turn, helps support local businesses, schools, and community groups."
The local Cotton Growers' Association (CGA) strives to give back to the community. For about 30 years, the CGA has held a major annual fundraising event – a golf day - where more than $10,000 is raised and donated to local community groups in the town.
Sam said if there was no cotton industry in Mungindi, the town would be 'decimated'.
"It would be massive, because it is a relatively intensive industry compared to other types of farming," he said.
"The number of people in town involved in cotton is proportionally high, so the population of Mungindi would be cut in half overnight."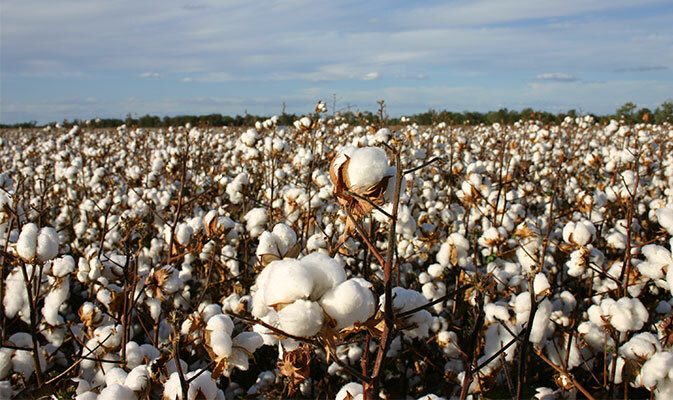 In recent times, social media has been a key space for public debates and conversations about agriculture and cotton. Sam has engaged in the conversation, particularly through Twitter, to great effect. With his knack for short videos and concise, fact-based observations, Sam has built an audience to hear his views, garnering more than 4,600 followers.
"I just see it as a great way to share information, both between farmers and the general public. And as an advocate, I see it is a great tool to use in sharing our industry's story," he said.
"What you say doesn't need to be controversial, you can just show what a good job you do.
"The cotton industry is actually very open, progressive, and produces a great natural product for people worldwide. We lead the world in product quality and ethical, sustainable production. I would love this to be recognised by the wider public, instead of being maligned by some in the general community who perpetuate a view contrary to this reality.
"It is important we advocate because we, as growers, are responsible for making sure that we maintain our social license and that people understand that we're out here doing good things."
Words by Robert Virtue