Emerald teachers discover Australian cotton
Emerald teachers discover Australian cotton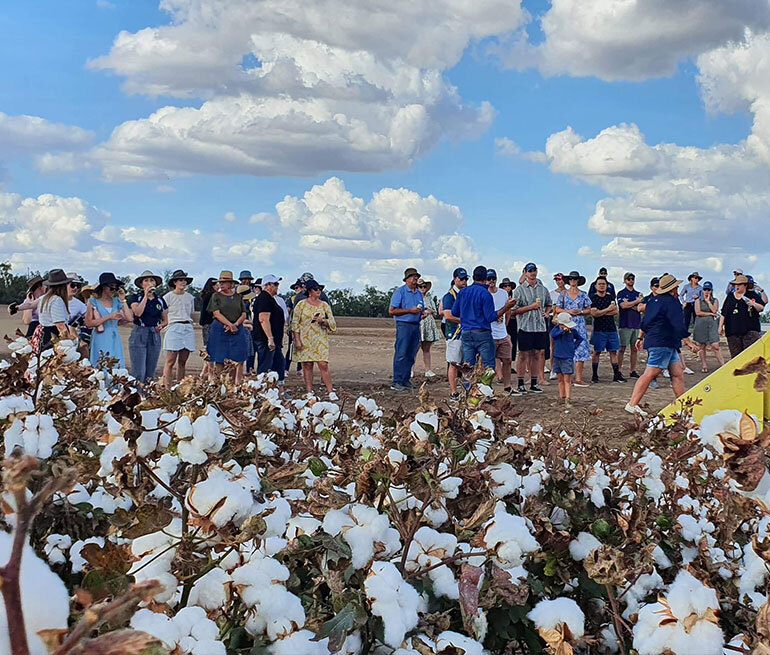 About 60 teachers have received a first-hand insight into the Australian cotton industry during a recent farm tour event in Emerald, Queensland.
Cotton Australia and the Central Highlands Cotton Growers and Irrigators Association (CHCGIA) staged the annual Teach the Teacher event last Friday.
Teachers from primary and secondary schools in the Central Highlands joined about 30 local industry representatives for a COVID-safe afternoon visiting farms and Fairbairn Dam.
Cotton Australia introduced teachers to the adoption of new technology in the cotton industry, the industry's myBMP best practices program, Australian cotton's sustainability targets, how the industry invests in research, and education resources that are available.
CHCGIA introduced attendees to the diverse cropping operations that take place in the Central Highlands.
Cotton Australia and CHCGIA thanks the Elsden and Ingram families for allowing the group to visit their farms, and we thank Rotary for providing a barbecue dinner.