Cotton Australia Senior Policy Manager for Northern Australia Simone Cameron has been joined by myBMP Manager Rob Crothers in touring the NT's show events, highlighting the importance of cotton.
Utilising the virtual reality technology Rob and Simone introduced numerous people to the realities of a cotton farm while at the Rabobank truck at both the Katherine and Darwin Shows.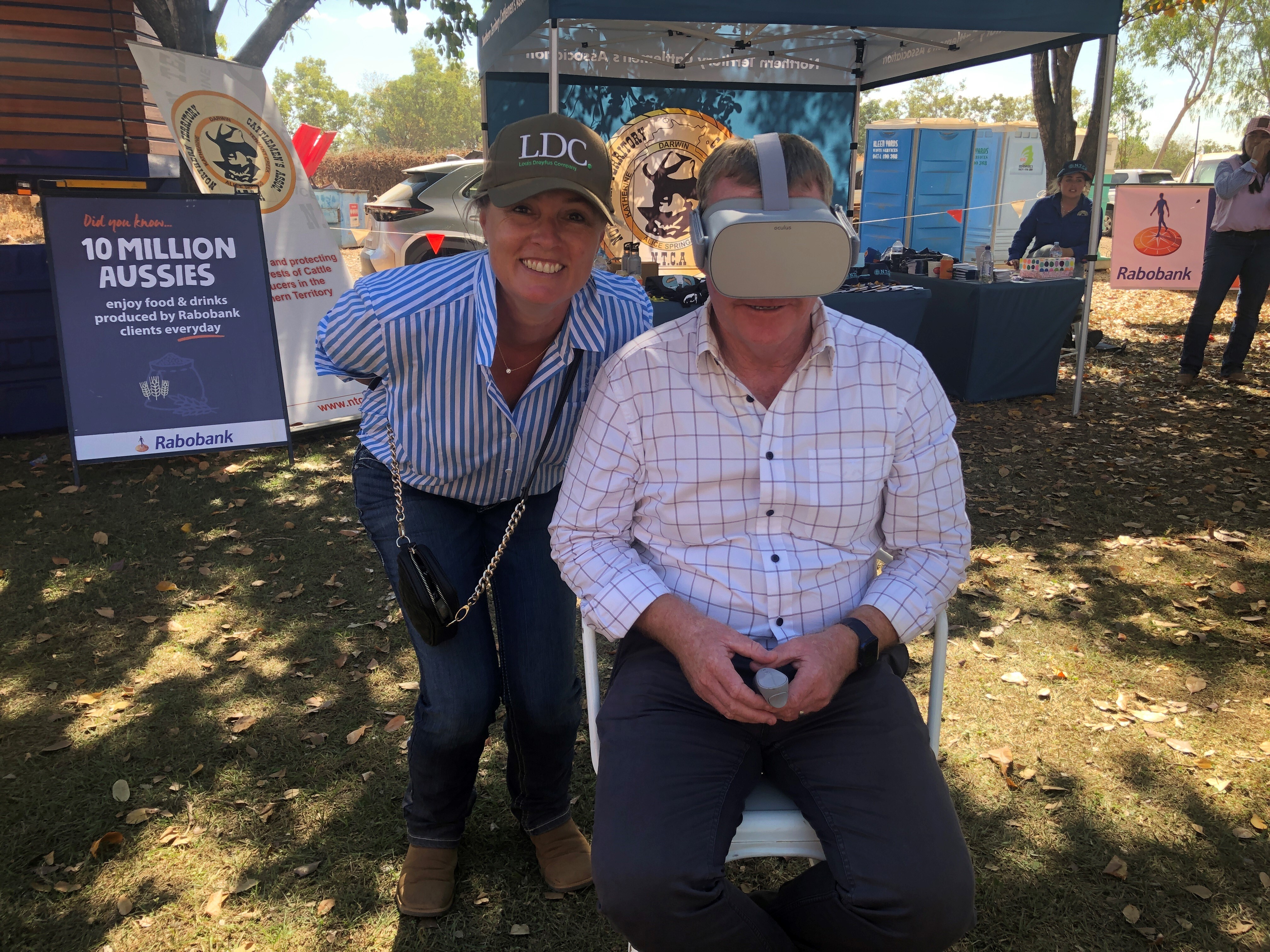 One of the special guests to the stand at the Darwin show was NT Agribusiness Minister Paul Kirby who appeared to enjoy his VR farm visit.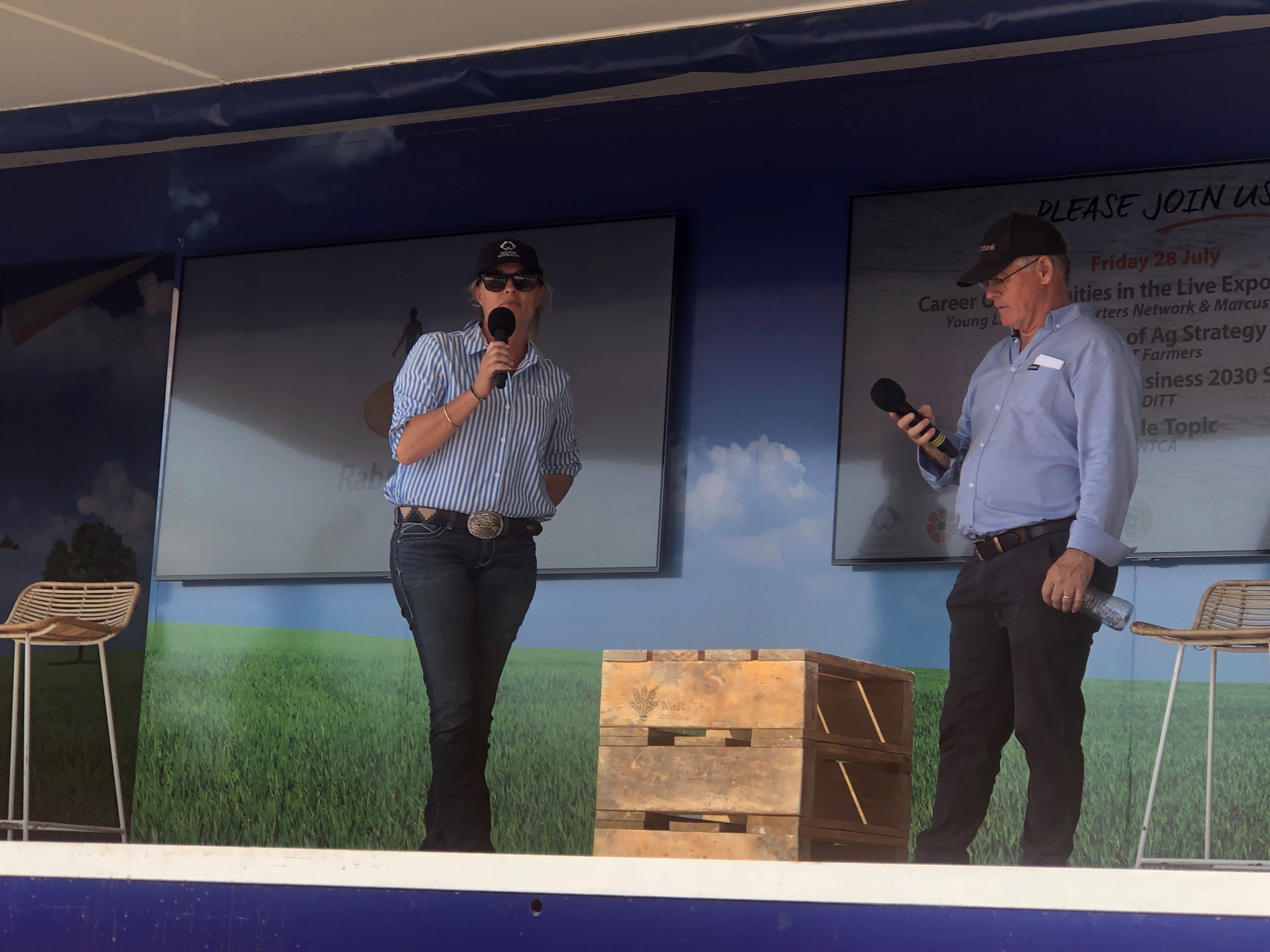 Simone said overall the experience for all was positive. "I feel people are embracing cotton in the north and that was clear at both shows recently. No-one voiced any criticism but they did ask a lot of engaging and sensible questions which resulted in good discussions and knowledge sharing."