Cotton industry shares knowledge at Gatton field day
Cotton industry shares knowledge at Gatton field day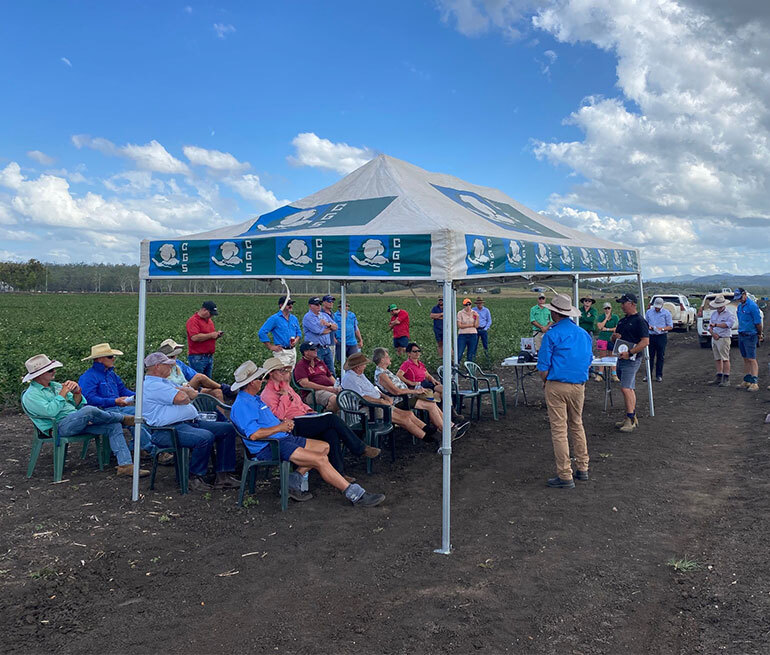 Growers and industry supporters have converged on the Lockyer Valley to share knowledge and learn from each other at a recent field day.
The event was held last week at the property of Linton, Melinda and Mitch Brimblecombe at Forest Hill, near Gatton in Queensland.
The Brimblecombe family has a long association with the Australian cotton industry, with Alan Brimblecombe (Linton's father) being one of the pioneers of cotton production in Queensland.
The event was very well attended, with local cotton growers and other industry personnel using the field day to share knowledge and discover tips and techniques to boost their farming operations and efficiency.
Attendees also inspected the Brimblecombe's cotton crop, heard about the local industry and discovered the latest and emerging technology available.
This season was the first year the Brimblecombes had grown cotton since about 1996, with the introduction of Bollgard 3 cotton empowering them to reintroduce the crop into their system.
Early estimates of yield for this season were about 10-11 bales per hectare, which compares with the early days of the industry when crops of two bales per acre were a common limit.
The field day once again highlighted how the Australian cotton industry works with a spirit of collaboration and information sharing.