Cotton industry careers in the spotlight at employment showcase
Cotton industry careers in the spotlight at employment showcase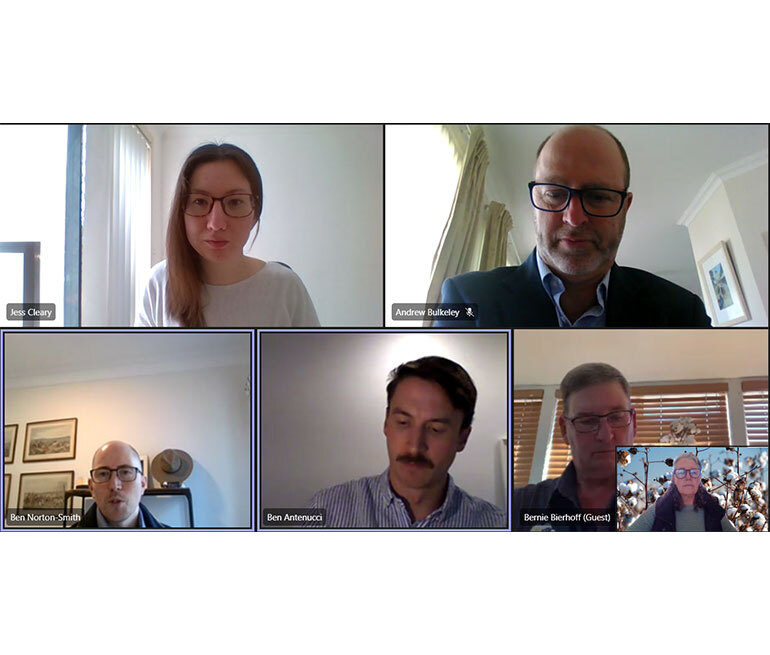 Cotton Australia advocated for our industry at a recent virtual careers expo.
The NSW Agriculture, Food and Animal Management's (AFAM) Industry Training Advisory Bodies (ITAB) last week staged its Agriculture Careers Showcase online.
Attendees included career development staff from Training Services NSW (TSNSW), Regional Industry Education Partnership (RIEP) officers, and Regional Skills Brokers (RSBs).
Cotton Australia's Education Coordinator Jenny Hughes and Deputy Chair Bernie Bierhoff presented to the group on career opportunities for youth in the cotton industry.
The pair provided an overview of the cotton industry in New South Wales, discussed the broad range of career opportunities on offer in the industry, and facilitated an in-depth discussion around the job opportunities on-farm and some of the pathways to enter the cotton workforce.
The presentation provided TSNSW Regional Office staff a broader understanding of cotton in New South Wales which will help them to support young people in identifying Australia's cotton industry as an exciting sector to launch a career in, or find casual jobs over summer.