Cotton Career event at USQ
Cotton Career event at USQ
Cotton Australia has taken advantage of another excellent opportunity to promote jobs in the cotton industry to potential jobseekers interested in rural and regional opportunities.
More than 50 students and faculty attended the University of Southern QLD's Cotton Career event recently with many others joining online.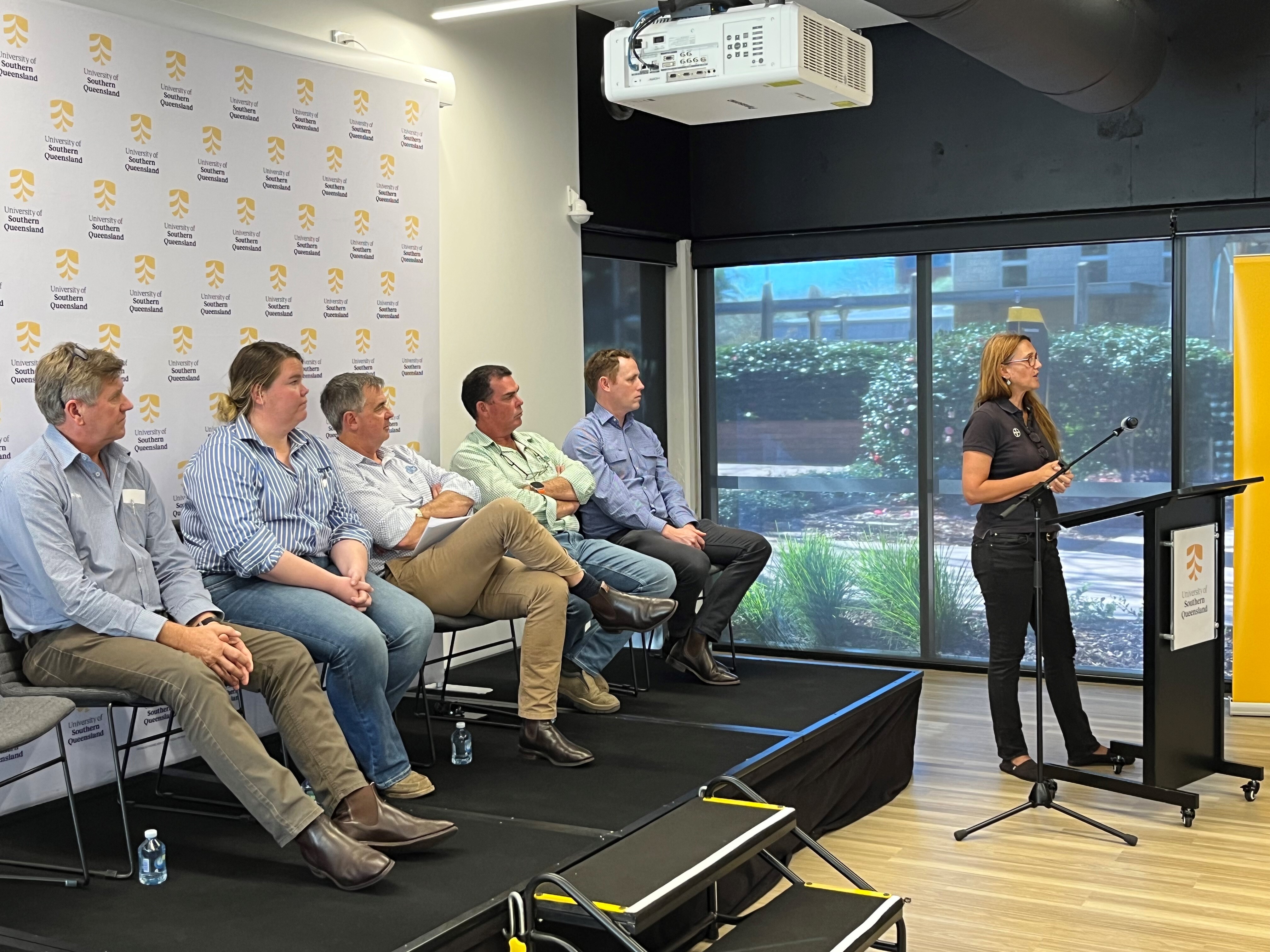 Speakers gave a snapshot of their segment of the cotton industry and their own cotton career journey drawing plenty of questions and engagement from the audience.

Among the speakers were:
Cotton Australia General Manager – Michael Murray
Emily Schramm, Farm Operations – Camm Agriculture
Matt Leeson – Cotton Broker – Independent Commodity Management
Stewart Kings, Sales Manager, machinery manufacturer Excel Agriculture
Jack Fitzgerald – Southern Qld Regional Manager – Suncorp Bank
Dr Kristen Knight – IRM Scientist, Bayer
Andrew Speed, Regional Precision Farming Manager with RDO
Michael Murray and Darling Downs Regional Manager Janet Barker also attended the UQ Gatton Agribusiness Students Assn dinner recently in Toowoomba, attended by 80 students and 120 others.