Awards now open for the 2023 Australian cotton industry
Awards now open for the 2023 Australian cotton industry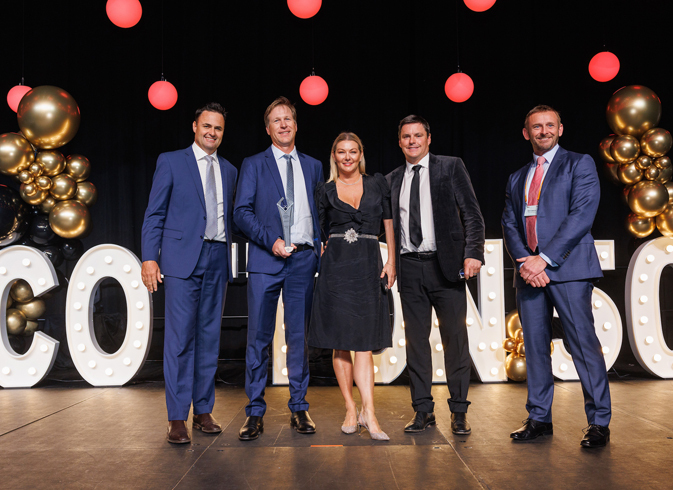 The Australian cotton industry has launched its annual awards program at the field day hosted by the 2022 Bayer Grower of the Year, Sundown Pastoral Co's "Keytah" near Moree in New South Wales.
With a record year for cotton in 2022 and predictions of another significant crop in 2023, the Australian cotton industry is calling for growers to nominate themselves, or other growers who are doing a great job.
Cotton Australia CEO Adam Kay said the awards process drives innovation and knowledge sharing, both within and outside the industry.
"The awards recognise the best and brightest in different categories from the early entrant to the most experienced. These are people we can showcase outside the industry, and they really show people the modern Australian cotton industry and just how successful they are globally."
Nominations are open in the following categories for 2023:
Bayer Grower of the Year
AgriRisk High Achiever of the Year
CRDC Chris Lehmann Trust Young Cotton Achiever of the Year
Cotton Seed Distributors Researcher of the Year
IPF Service to Industry Award
The Chair of the Cotton Australia Board Nigel Burnett said the Australian Cotton Grower awards process is important. "I encourage growers to come forward. I feel proud as a leader within the industry to see just how good these people are."
The awards recognise the innovation, hard work, commitment and research that goes into the production of our cotton but also demonstrates the leading position our growers are taking on sustainability, which Mr Kay acknowledges is increasingly important to consumers.
"We are doing a lot of work connecting our growers to brands and retailers who are demanding transparency and traceability right across the cotton value chain.
"We are able to show the steps we are taking to become even better in environmental stewardship and sustainability and that's driving even more demand from global companies who want to share that success," Mr Kay said.
David Statham, who runs and owns Sundown Pastoral Company with wife Danielle said it was a real honour to host the field day and encourage new nominees for the award.
"We wouldn't be where we are today without the benefits of a lot of farming families throughout the region. We're stronger together than what we are apart. We learned a lot from other people early on, so I have no issue in sharing any information with any grower throughout the region or any cotton grower."
Individuals and teams can nominate others, or themselves, for the 2023 Australian Cotton Industry Awards through the online nomination form here.