Dawson Valley growers gather for Cotton Community Dinner
Dawson Valley growers gather for Cotton Community Dinner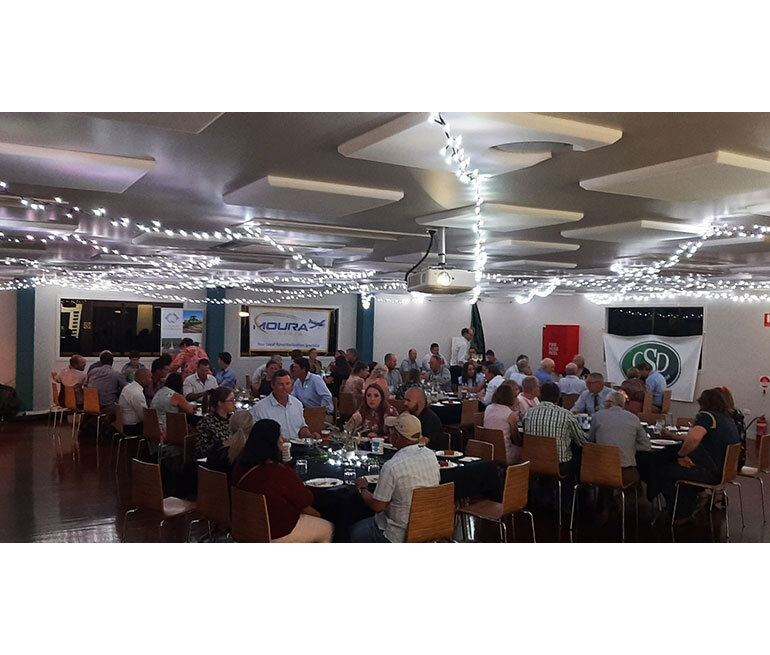 Around 75 cotton growers and industry representatives have enjoyed their first Cotton Community Dinner in Queensland's Dawson Valley for more than five years.
The aim of the evening was to provide an opportunity for farmers and others to meet socially while at the same time raising money through a grower raffle for the local Cotton Grower Association (CGA) to donate back to an organisation in need in the local community.
To kick off the evening, participants enjoyed pre-dinner drinks at the Queensland Cotton Gin, marking the milestone of 100 years of Queensland Cotton and the 1 millionth bale for the Moura Gin.
Dinner and entertainment continued at the local tavern afterwards with Ventriloquist Darren Carr and local artist Adrian Brown entertaining the crowd.
Words by Darrin Davies