Cotton Classroom
Scholarships information
Scholarships
Cotton Australia sponsors a range of scholarship programs aimed at building the skills and abilities of cotton industry people from potential to established leaders. The programs are reviewed regularly.
Are you know a student or teacher who is interested in agriculture and the Australian cotton industry? We have some exciting opportunities for senior secondary students, undergraduate students, post-graduate students and teachers with a passion for the cotton industry.
Cotton Australia/Upper Namoi Scholarship Program at University of New England and Charles Sturt University
The Cotton Australia/Upper Namoi CGA Scholarship supports agricultural undergraduate students transition from their university studies to progressive careers in the agricultural industry, and particularly cotton, by assisting them to meet their workplace learning requirements. Successful applicants will complete the practical placement component of their degree on a cotton farm in the Upper Namoi region of NSW, giving them practical experience and networking opportunities.

Preference will be given to students who may come from a metropolitan or a suburban setting without a family farm to pursue their career goals of working in agriculture.
Not sure if this is for you? Hear from an undergraduate student currently in their second year of an agricultural science degree and a recipient of one of the Cotton Australia/Upper Namoi scholarships, John Ashleigh, 2020 scholarship recipient:
"Having completed our first case study at the end of the last trimester, I was incredibly happy to receive a High Distinction mark for the report. I was able to correlate the production principles and market analyses techniques from what we have been learning in class to the study. I found the week both extremely challenging but also very inspiring and educational. I took a lot of things away from it that I hope to use in the future, not only in market and climatic analyses to help make educated decisions, but also some new farming techniques."
Click here to access a University of New England application.

Click here to access a Charles Sturt University application.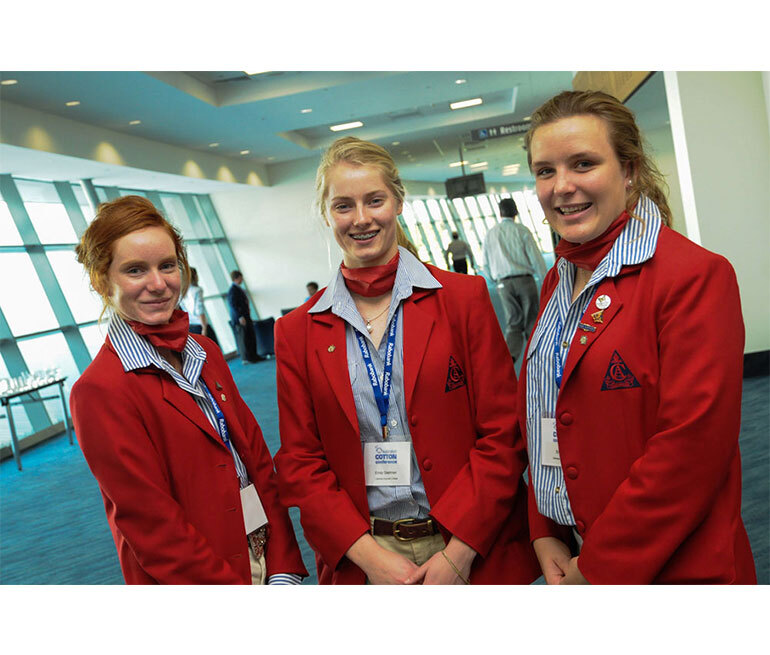 Australian Cotton Conference Scholarship Program
Cotton Australia is working to ensure the cotton industry's next generation has a solid understanding of the sector through programs to help them attend the biennial Australian Cotton Conference.
The conference is a valuable opportunity to meet key industry personnel, boost knowledge around cotton and build strong pathways for a future in cotton. Students are given exposure to the latest research and innovation to inspire them, and have many opportunities to network and talk to experts in their field.
The event brings together new and experienced farmers, agronomists and researchers, brands and marketers, students and educators, supply chain partners, industry groups and cotton supporters. Together, we explore a huge range of issues, ideas and opportunities from a multitude of standpoints. You will walk away informed, challenged, inspired and motivated to do your bit for the future of the Australian cotton industry.
"I just thought the conference was amazing… it gave me the footsteps into that doorway, to say that, 'Hey, look, you're young, you're a student, you don't have to be from a cotton background, but come on over. Come and look what we do,' so I guess it was just pretty amazing just to have that opportunity." Ella Steinfort, undergraduate scholarship recipient for 2018
Undergraduate scholarship
Cotton Australia offers scholarships for undergraduate students to attend the Australian Cotton Conference.
The scholarship will pay for the recipient's conference ticket, Cotton Awards ticket, travel, accommodation and expenses.
The scholarship is open to all teachers interested in teaching about the cotton industry in their curriculum.
The scholarship will pay for the recipient's registration for one day of the conference, as well as travel and accommodation (if eligible).
Secondary student program
Cotton Australia and the Australian Cotton Conference Committee offers discounted registration rates for high school students and their teachers to attend the conference. It is hoped teachers and students will make the most of the discounted rates and register their attendance.
Note: The Australian Cotton Conference Committee has announced the 2020 Conference and all of its associated events are postponed to – August 3rd – 5th 2021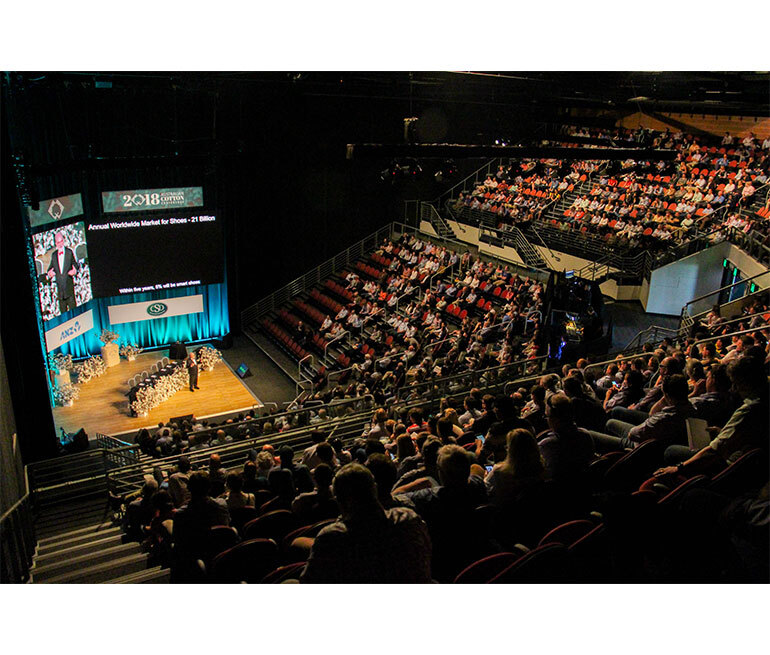 Australian Cotton Research Conference – UNE Armidale Undergraduate Student Travel Bursaries
Cotton Australia supports undergraduate students with a passion for learning and who are interested in exposure to the Australian cotton research community through bursaries to assist with covering the costs of registrations and/or travel to attend the Australian Cotton Research Conference.
The objective of the biennial event is to serve as a platform for cotton researchers to present and discuss concepts, key issues and the latest findings in research relevant to the Australian cotton industry and cotton research community. The conference also encourages networking, collaboration, and a better understanding of the scope of the science performed across the breadth of the cotton industry. The event will include plenary lectures from renowned speakers, research talks within a range of themes, and interactive sessions for debating concepts derived from the talks of that day.
Note: 2021 Conference TBC, due to COVID-19 pandemic