Alana Brosnan, St George, QLD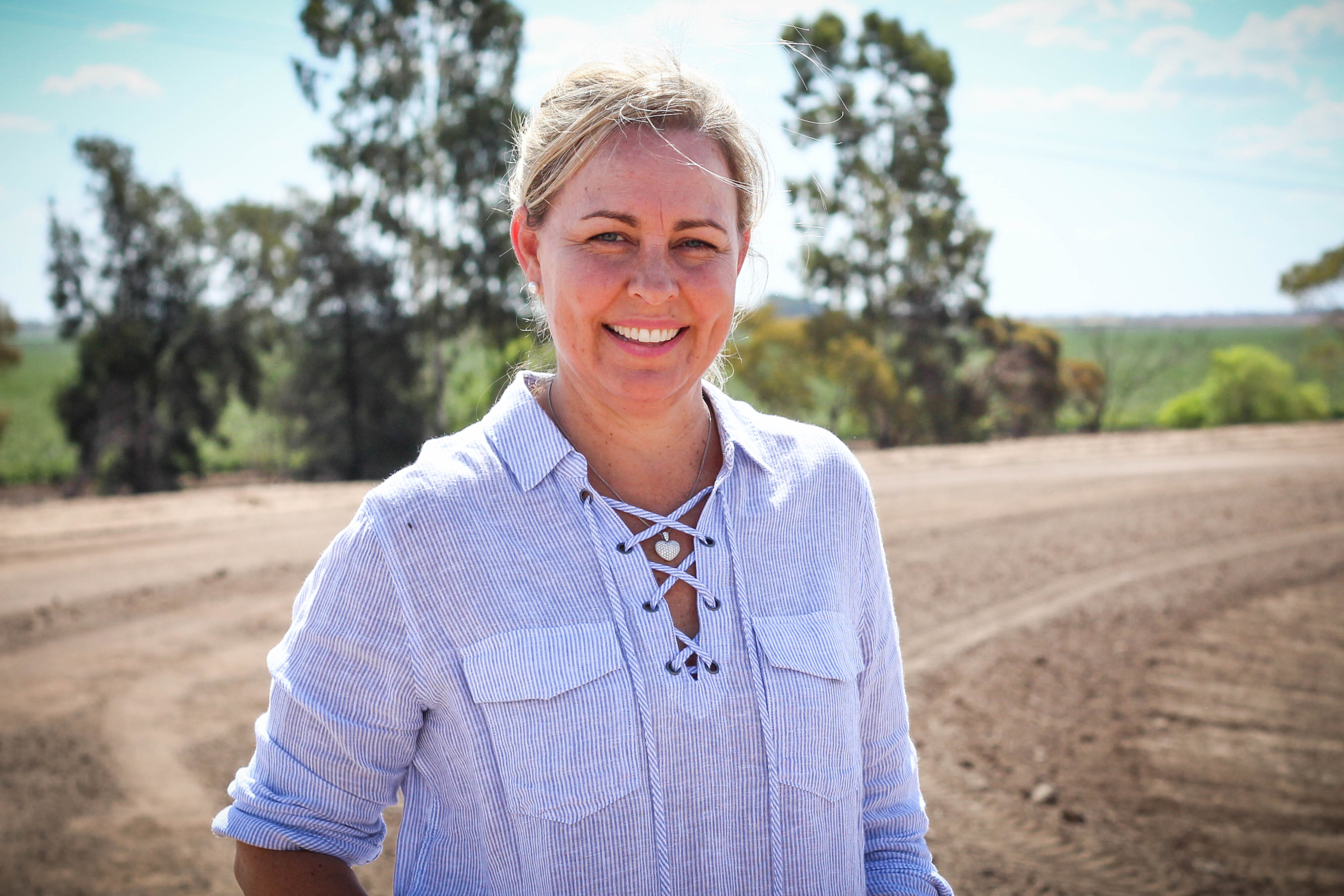 "As a family, we've been growing cotton for 10 years; we're off a dryland block, [and] it is one of the more profitable crops.
"As a girl from the city myself, I had no idea how cotton was grown; I didn't understand how the water worked, I didn't understand anything about the cotton. But now I'm here from go-to-woe, and I have a total understanding.
"The misconception is the water.
"We are so conservative with our use of water, and we are so conscious of recycling our water off every field, and I don't think people quite understand that.
"I've seen what the cotton industry contributes to our local community. They donate to the local swim club; they donate to the local schools, the P&Cs, to better our communities.
"If the cotton industry was to shut down in St George, we'd most probably go back to one school, there wouldn't be Little Athletics, there wouldn't be swim club, and there wouldn't be your local cricket club.
"I invite anyone to come out and see what we do out here."
Andrew Dickson, Macquarie Valley, NSW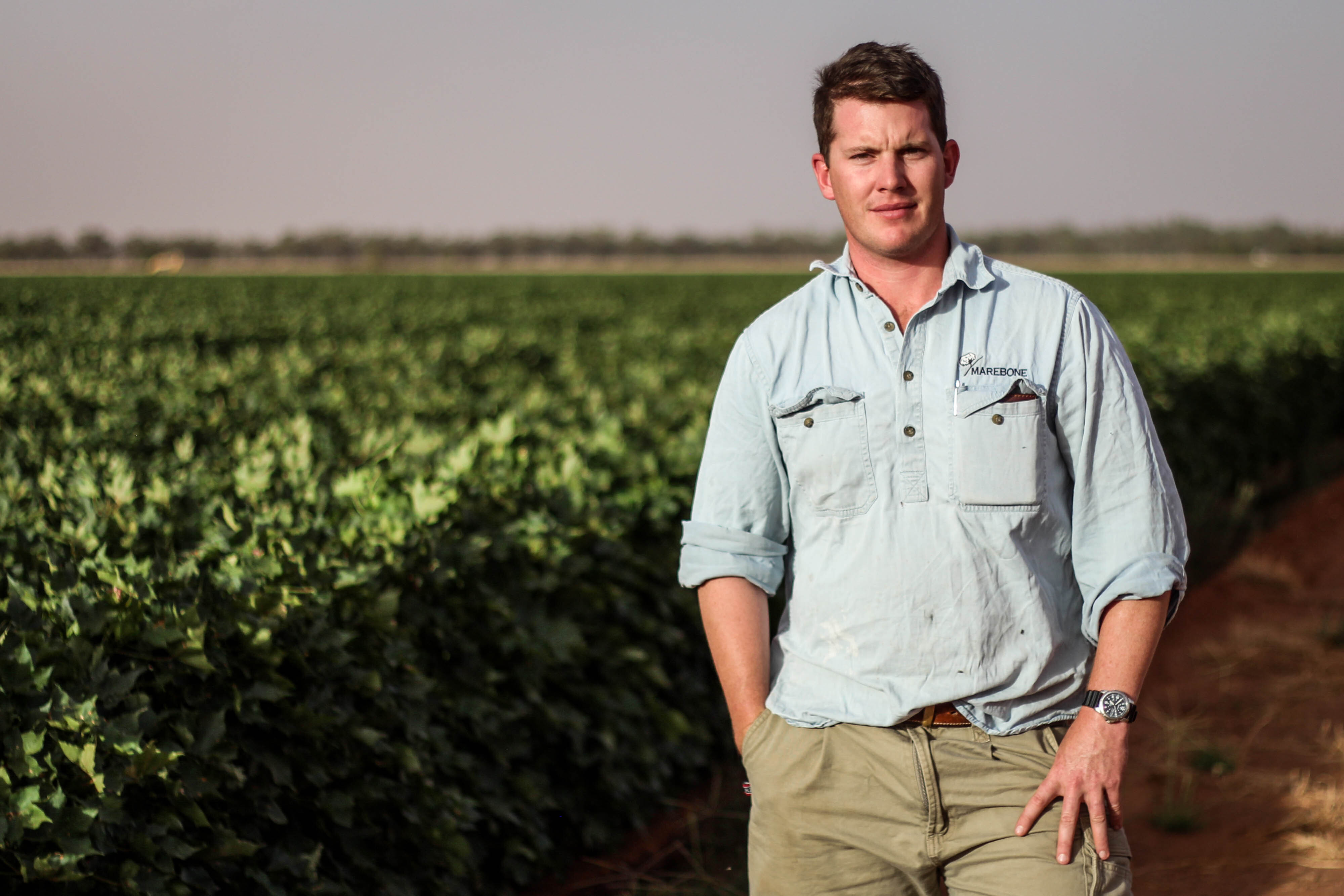 "We choose to grow cotton in rotation with wheat, barley, chickpeas, mungbeans and canola.
"[Cotton] works well in a rotation, but it does give us the best return per megalitre of water.
"It's ridiculous that we're getting blamed for everything, because a lot of the information out there's based on lies, not on fact.
"You're copping it left, right, and centre on the news and on social media – yeah, it's very hard, very hard to manage.
"Take the time to open your mind and learn the facts."
Alexandria Galea, Emerald, QLD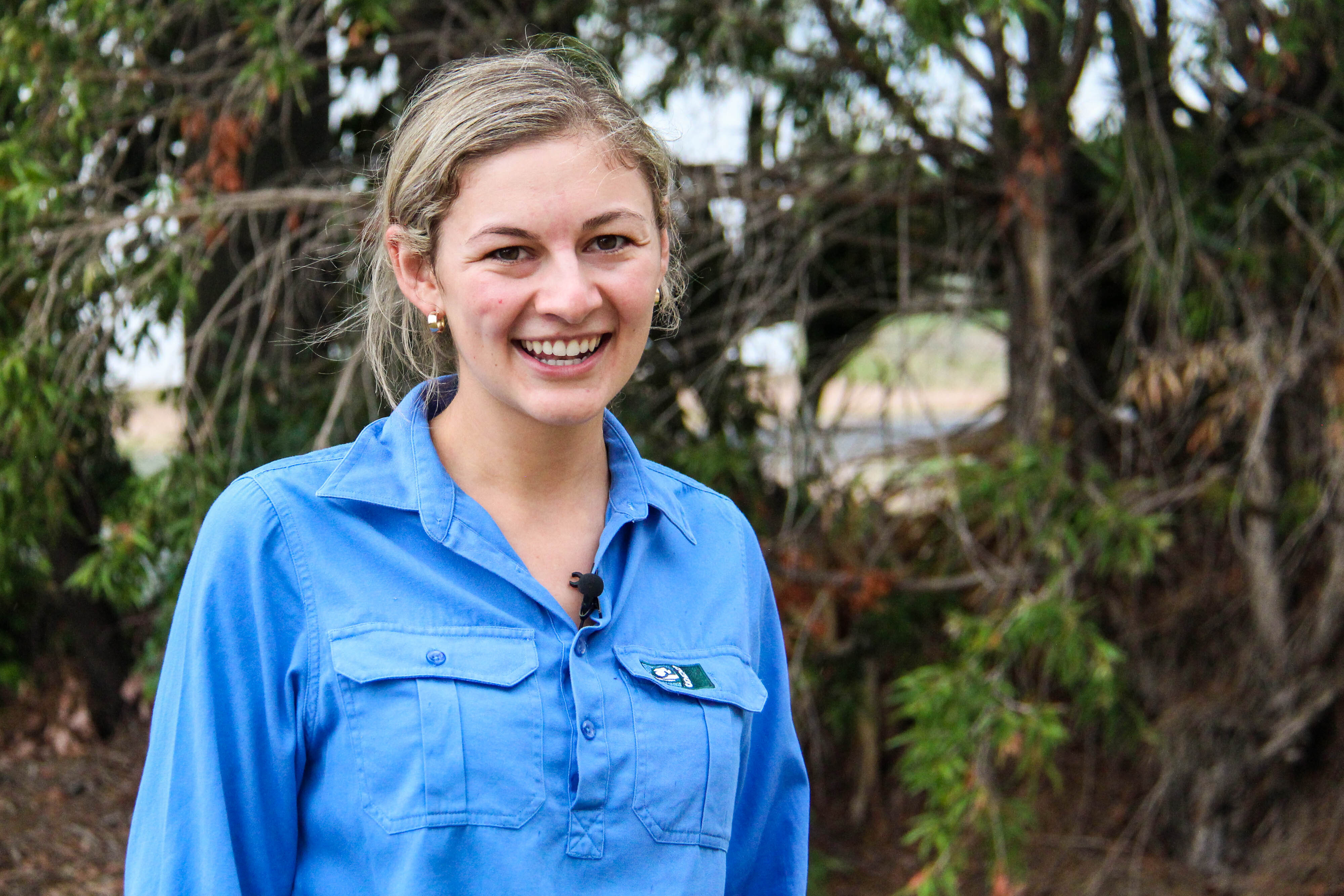 "I work as an agronomist in the cotton industry in the Central Highlands, and my family grow cotton here as well.

"My family came to the Central Highlands purely to grow cotton. They originally started out in the sugar cane and broad-acre dryland. They very quickly realised you need water, water is the key to life, and this is a great area to be growing cotton with the water facilities that we have.
"From an agronomist's perspective, cotton is a really good crop to grow. It gives you lots of opportunities for planting times, considering in this area we can grow cotton from August 1st to December 31st, which means you have a big window to take advantage of any rainfalls or any in-flows.
"Cotton is also a great rotation in your planning of which choices of crops you're going to do.
"I think the cotton industry is incredibly important for our local community. Firstly, it's important for our local farming families because that's what keeps them going, that's what puts food on their tables; but, it also supports the businesses here locally in town – that's anything from your mechanics, diesel fitters, also, your general community – the show societies, your sporting clubs.
"The local cotton industry is incredibly proud to be giving back to our community, as we recognise that they're there for us, and we would like to return that and be there for them in the good times, and also in the bad.
"As a young person, I think it would be incredibly confronting if the cotton industry was banned.
"I'm incredibly excited to be coming into this industry, and I see this as my future. I think this is a great pathway for a lot of careers.
"I think it would be incredibly scary and an absolute shame to be attacking this industry, let alone to be pulling it down, or taking it away."
I've seen what the cotton industry contributes to our local community. They donate to the local...

Alana Brosnan

swim club; they donate to the local schools, the P&Cs, to better our communities.

Alana Brosnan
Billy Browning, Macquarie Valley NSW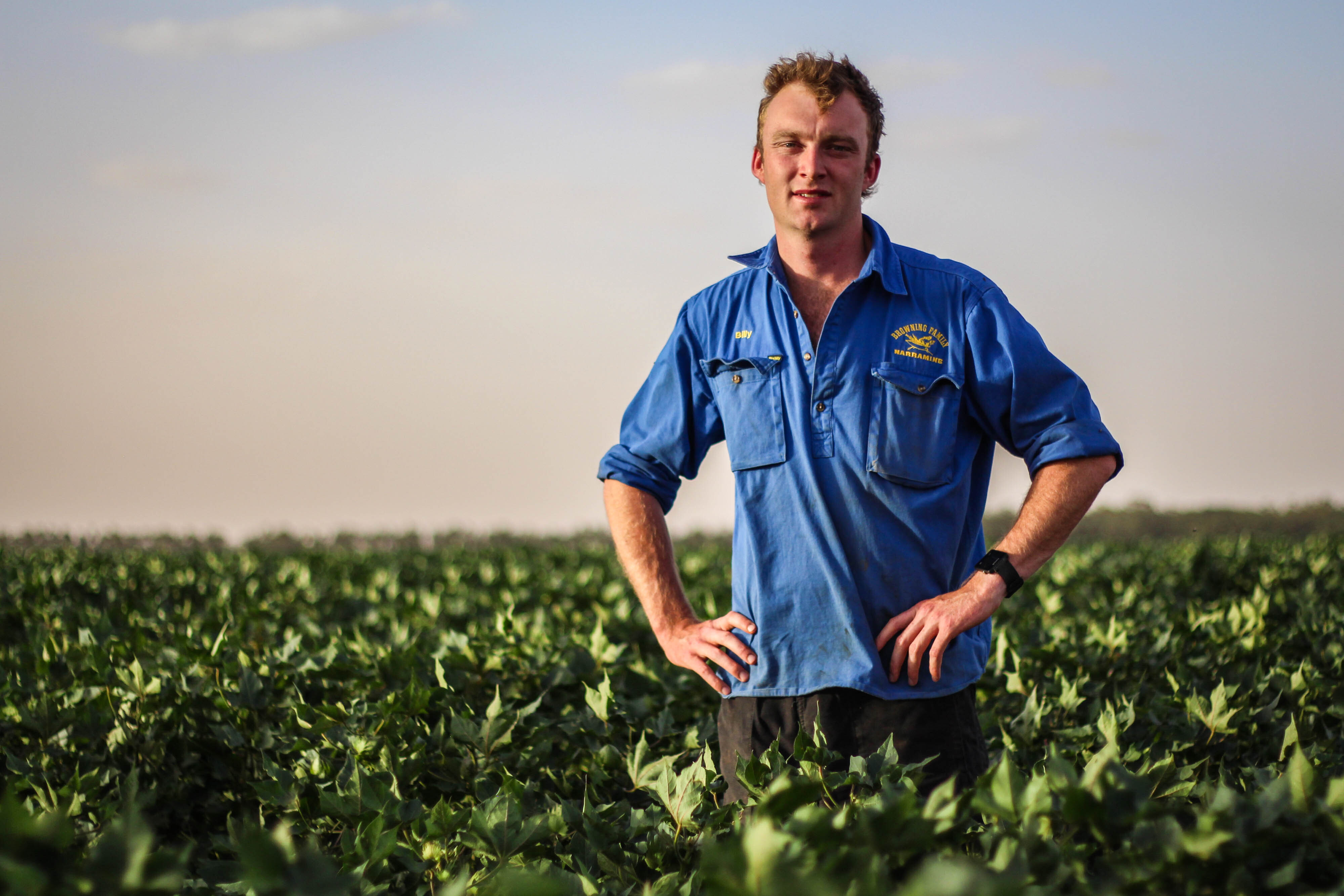 "The main reason we grow cotton here is actually because we enjoy it. The reward versus effort is something certainly not seen in other crops. At the end of the day, when you're picking a beautiful cotton crop, it's really hard to beat. Second of all, we're a business, so we choose to grow what performs economically and what the best return of our water is – and that's cotton for us.
"This year, it's our smallest cotton crop in a while; that's because, one – we've got zero per cent allocation, so we're given no new water, but also, we made a business choice to carryover a little bit of water. So we're using last year's water on this year's crop.
"The biggest misconception at the moment is water theft, and it's quite frustrating because we're a heavily regulated industry. We simply cannot just switch on pumps, in regards to water; and so it's very frustrating when people think that we take water for free.
"We're so water-use efficient. It is frustrating to hear politicians blatantly lie about what we're doing with our water.
"We need to band together and make sure we just put the facts out there and encourage any of those haters to come out and have a look at what we're doing."
Sally Quigley, Trangie, central NSW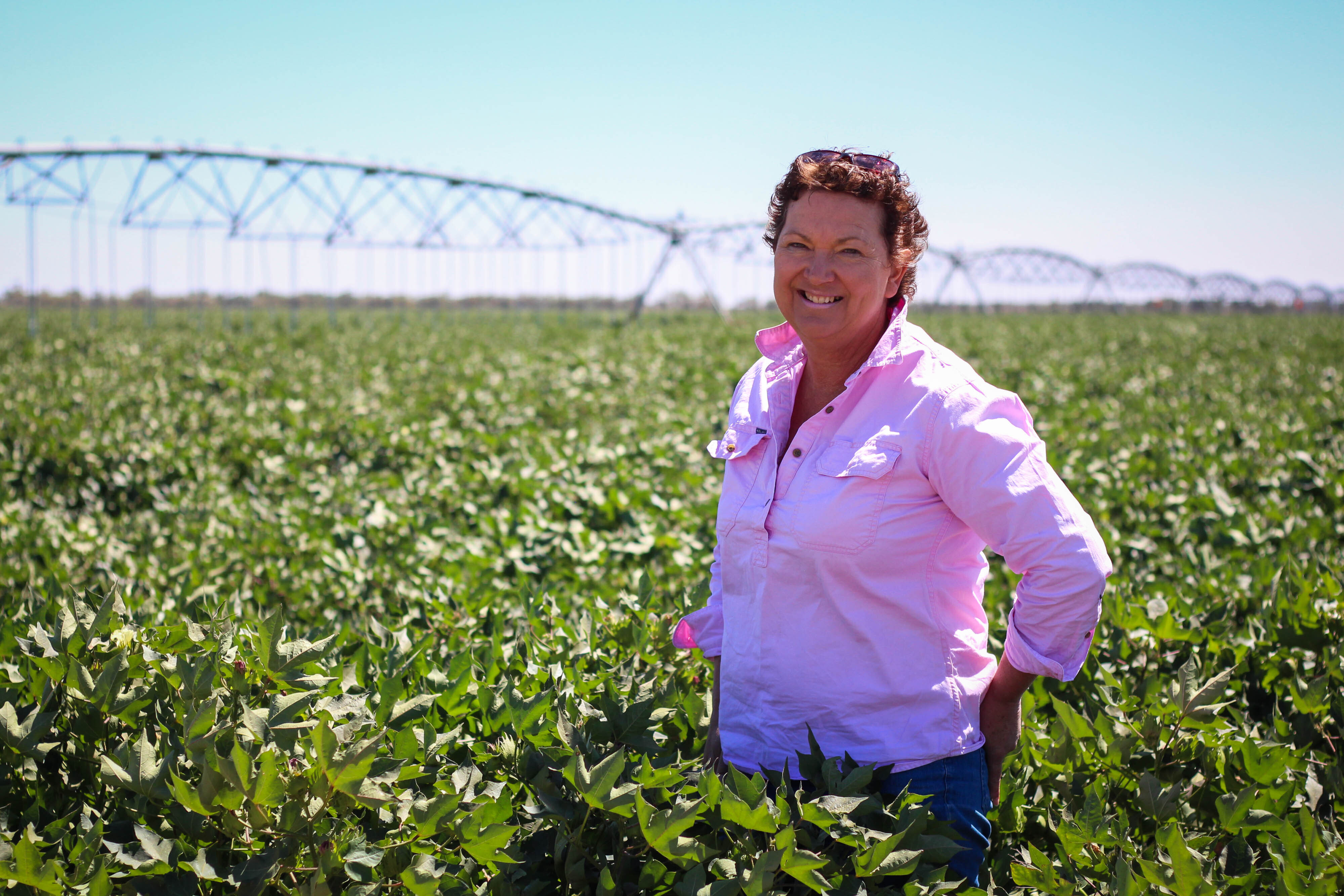 "We've been growing cotton now for about 34-35 years. We grow cotton when we have available water, which is not every year.
"We grow cotton because it gives us the best return on our dollar.
"This year, we have zero water allocation, but we're growing a crop on water carried over from a flood event in 2016.
"The drought's terrible because our other crops don't grow, our livestock need feeding, and cotton has also given us livestock food – we've been able to feed the cottonseed to our cows and sheep, which has made a huge difference.
"We have grandchildren now who one day might be farming here too. We've got three boys farming with us [now], and they're very passionate and they're careful about what they do, because it's here for the long-term.
"Everything in our local communities depends on the cotton industry because it provides so much employment.
"By banning cotton, we would just grow another crop. There'd be less local communities. Our towns would die."
Drew Knights, St George, QLD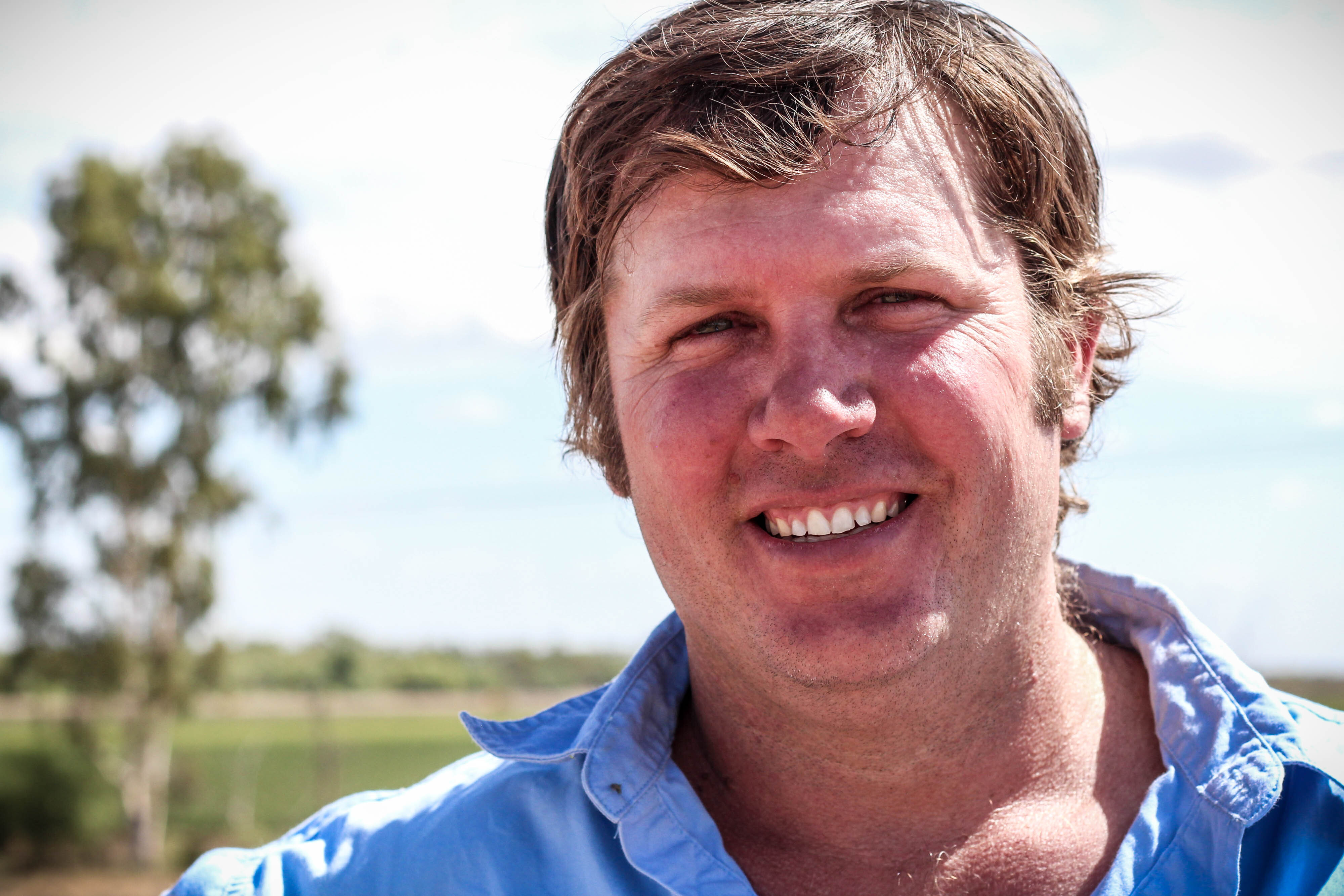 "Everything that we do is family-oriented; it's a family decision to grow the crops that we grow, whether it's cotton at that time when the water is available, or if the water comes later, it's the crop that we grow then. It's a pure, family decision, it's a family business.

"Our family chooses to grow cotton because it's a financial decision. Cotton gives us the best returns per megalitre. There are other commodities out there that we could grow, but at the end of the day, for us, they're less labour-intensive, which means we don't need the workforce that we currently have, which would then mean we'd have to let the workforce go.
"We choose to stick with cotton because it's what we've done for 46, 50 years, and it works.
"If you shut down our little area from cotton, you may as well say 'there's the township gone' because it is cotton-reliant.
"I'm not saying cotton is everything, but it is what it is here.
"We as a community – everybody's involved in it, everybody – store owners, spare parts owners, fuel sellers, you name it – we're here for cotton.
"The amount of money that the cotton industry as a whole [is spending], and I mean as a whole, everybody's working on this together, to be so water efficient because it is such a scarce resource, you can't buy it if it's not there. You've got to be efficient.
"Everything is reused, everything's calculated; we've got technology telling us when the head ditches are full, when the tail water's coming out – you name it, it's out there, and it's getting better."
We're so water-use efficient. It is frustrating to hear politicians

Billy Browning

blatantly lie about what we're doing with our water.

Billy Browning
Gus O'Brien, Warren, central NSW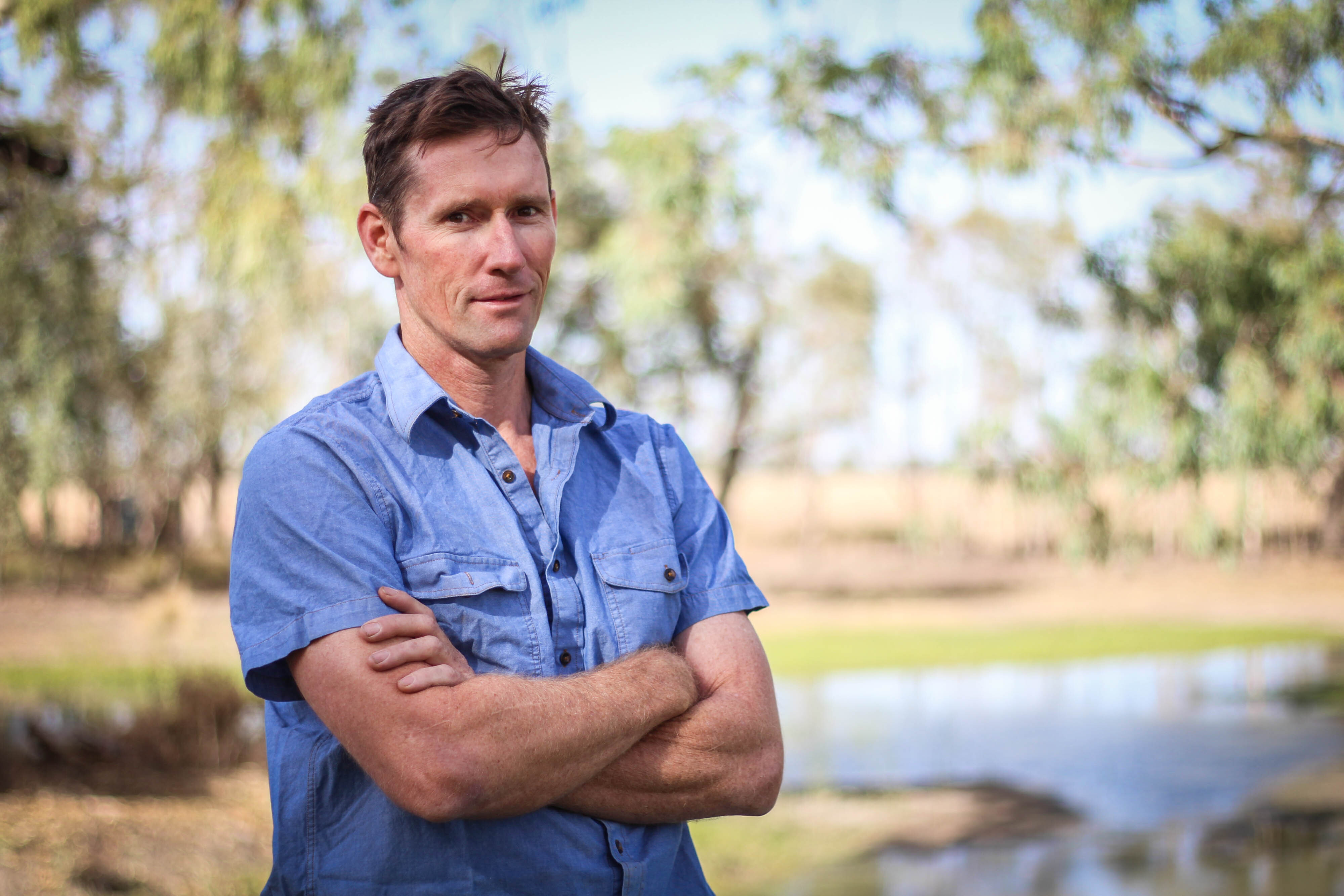 "We grow cotton because it gives us the best return for the water we have. I'm not married to cotton; I would grow the next crop if another crop came along that had a better return, I would happily grow it.

"I would happily grow hemp if there was a profit in it and there was a market for it, but right now there's not.
"Cotton is the best crop to grow on an annual basis because when there's no water, we don't grow it. Permanent plantings in this valley just do not work without high security water.
"Due to the drought this year, our acres are down to about half from the last two years, and all the water that we're using this year is carryover water from 2016 and 2017 allocations.
"We could have grown more acres last year and used all that water, but we chose not to, to try and even out our income and our business and try and maintain our staff numbers.
"Next year we're not going to be growing any cotton whatsoever if there's no in-flow into the dam.
"Dryland farming is another big part of our family business, and at the moment, our dryland profile is completely dry; so we're looking down the barrel of another failed winter crop, and that is our potential to generate any cash-flow for our business.
"I think the biggest misconception about the cotton industry is that a lot of people think we can just take water when it's on offer, and it's definitely not the case.
"We're committed farmers; we do the best with our resources; we make the best use of our water; we strive to always improve our yields and improve our water use efficiency.
"If people believe that we should have irrigation in this country, then cotton clearly has a part in that irrigation process."
Peter Winter, Moree, NSW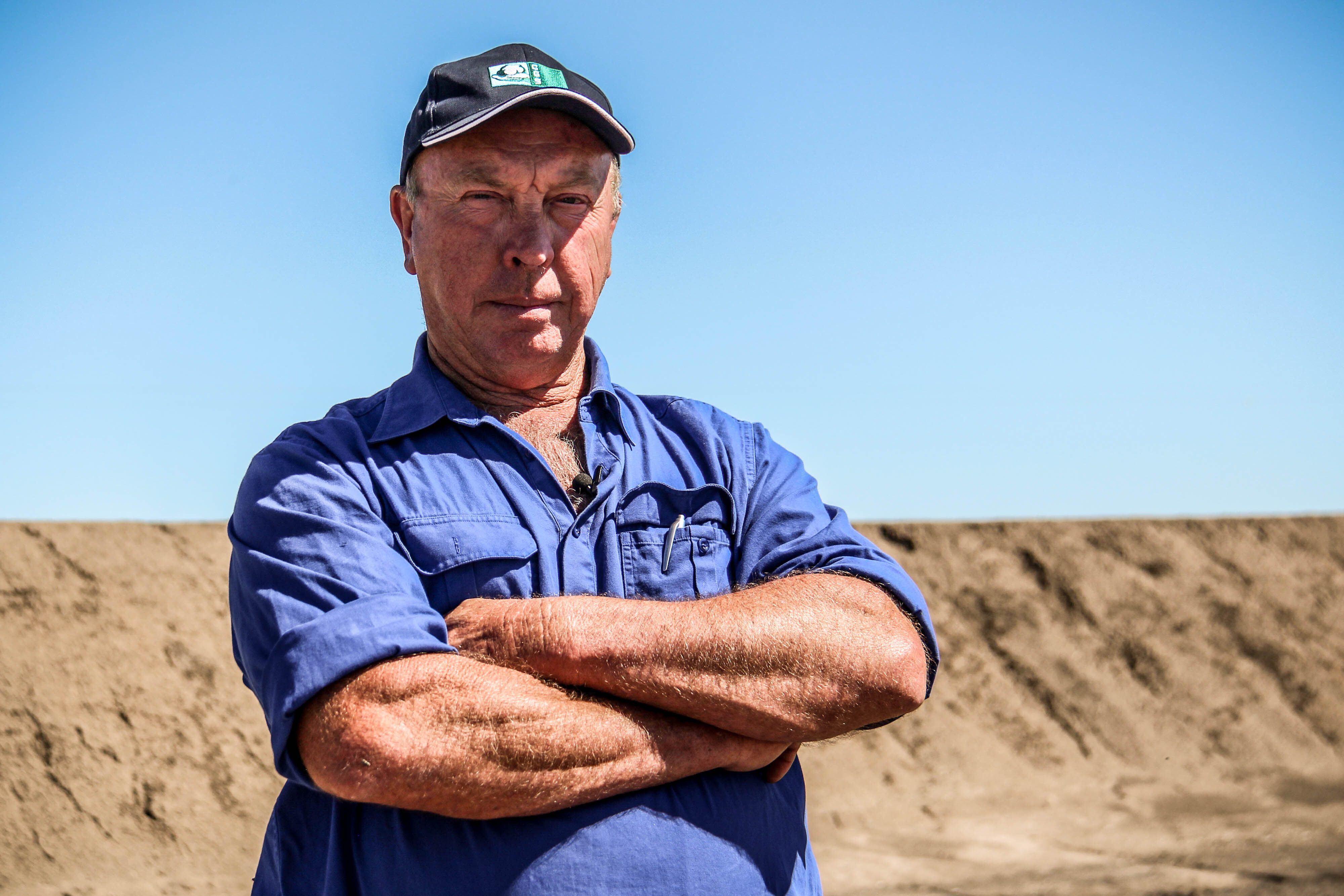 "[I'm a] fifth generation farmer and been in the cotton industry for 30-plus years.

"Cotton - I grow because it's probably the pinnacle of my business. The other rotational crops of pulses and cereals are grown in rotation with that.
"The big misconceptions at the moment are just the falsities that are out there in the issues of water, cotton itself, its usage. It's just not factual.
"The community relies deeply on the industry itself. It's charitable and very much in the workplace – there's a lot of people employed. Charity-wise, there's a lot of not-for-profit organisations, plus sports clubs that rely on the industry. It's very giving to the community.
"If the cotton or water were taken away, examples like Collarenabri – 20 per cent of the labour force would just drop straight out of the community. We wouldn't like to see that in this region here.
"There are other crops, but they're not the drivers that cotton is. Substantially, there'd be big losses to the community and the district."
Sam Coulton, Boggabilla, NSW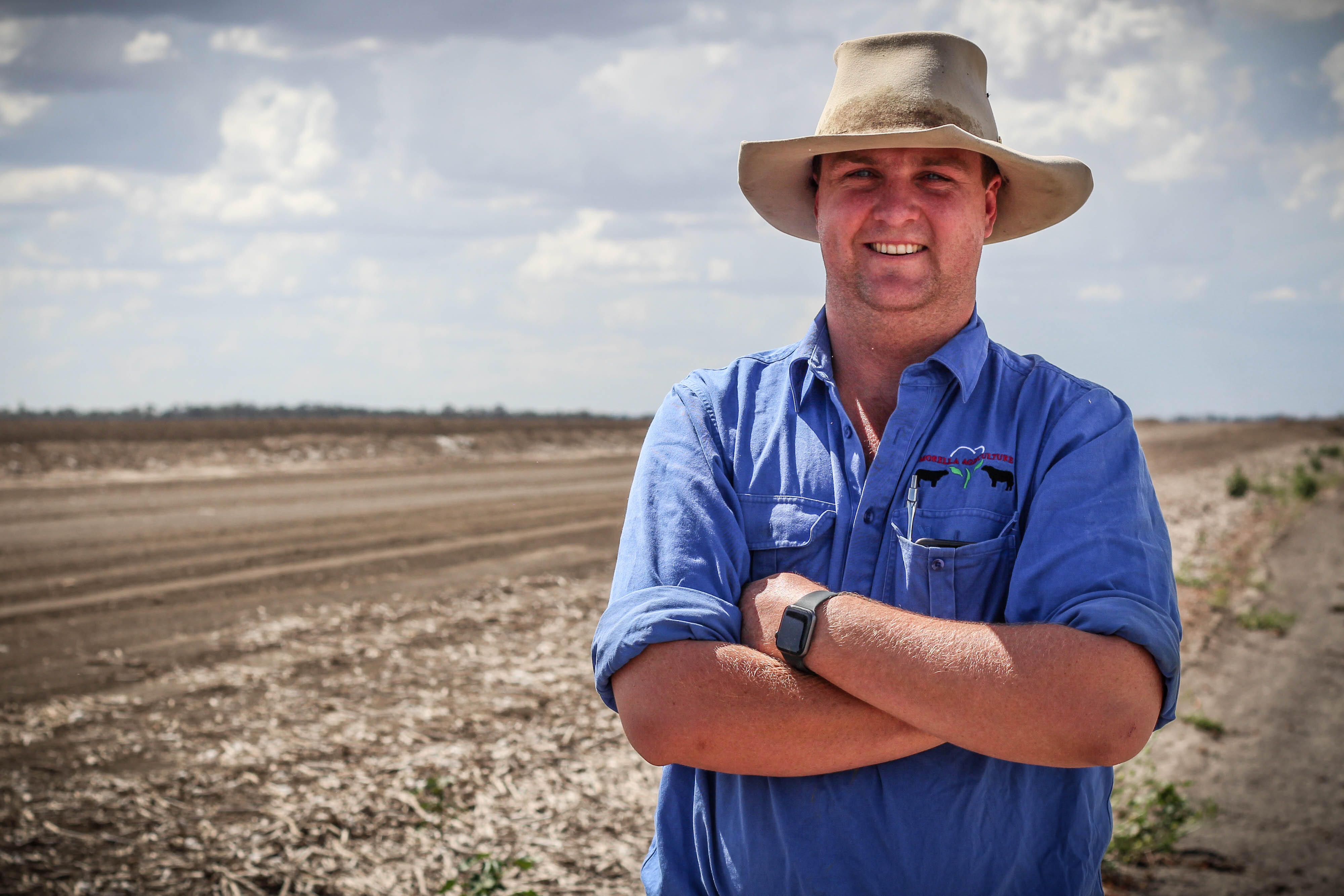 "My journey in the industry really started when I was pretty young; we were always starting siphons from the time we could walk.

"I grow cotton because, firstly, it's the most economical thing to grow with water use, and secondly, there's such a good supply chain in our valley and surrounding valleys for growing cotton, and support networks for growing cotton.
"The cotton industry is very, very important for the local economy. It's pivotal for little towns to have an industry like that because it's reliable. It's normally year-on-year, and that just keeps businesses going.
"The drought's been pretty shocking this year. We're lucky we still have carryover water from 2016-17; but we have a quarter of our farm in this year. We've been able to budget, and we've cut our areas back in the last two years, so we've been able to spread our crop across three years and spread the water that was in that dam over threes. It does two things – it helps our cash flow and it also helps our crop rotation systems going forward.
"Next season we will not plant one single acre of cotton if it doesn't rain.
"What really upsets me the most is that divide between the city and the country, where people just don't understand what we do here, and how passionate we are about conservation and about being sustainable.
"I want my kids, and my grandkids, great-grandkids to live on this property and farm it the same, if not better, than I do."
Cotton is the best crop to grow on an annual basis,

Gus O'Brien

because when there's no water, we don't grow it.

Gus O'Brien
Tony Quigley, Nevertire, central NSW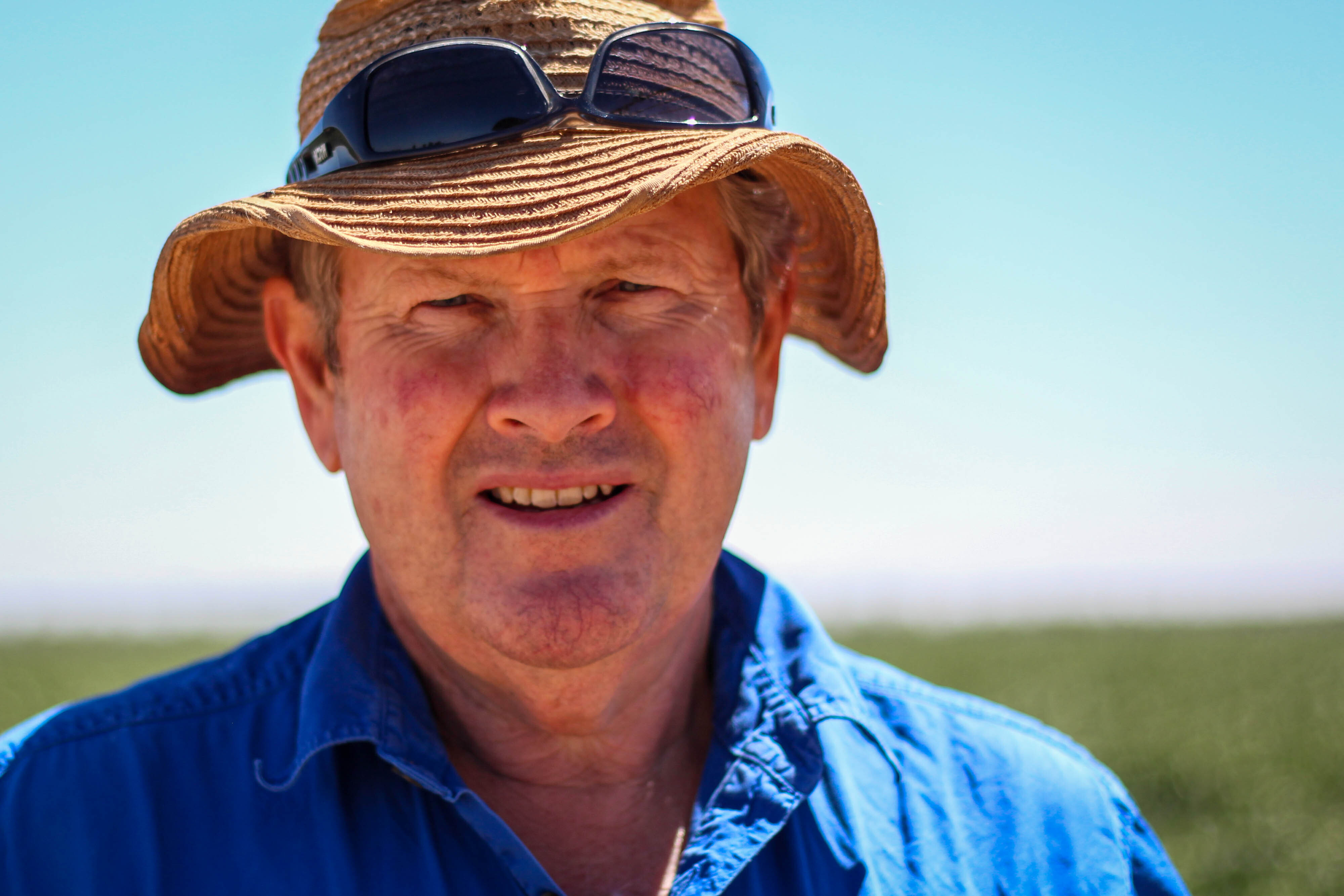 "We are more than just cotton growers.

"We farm with our sons. Apart from cotton, we also grow dryland wheat, canola, chickpeas and run sheep and cattle.
"Cotton growing is like a Meccano set – there's a whole lot of pieces to it, and you've got to get them all right. It's about timing and doing the simple things well to grow high-yielding crops.
"In years of low or no [water] allocation, we don't grow cotton – we simply don't have the water to do it.
"[This year's crop] is actually grown on water that ran into Burrendong Dam in 2016 in the floods that we've retained so we've got continuity of production over three seasons.
"The way we're sitting right now, I think it's very unlikely we will grow any cotton next year; and that's the beauty of being an integrated farm, that we'll have other crops to fall back on.
"The biggest misconception is that cotton's a thirsty crop. Any summer crop will use eight or nine megalitres to the hectare, and in fact, we've focussed very hard on water use efficiency over the last 15 years and are now producing 50 per cent more cotton than we were, per megalitre of water.
"I think the call to ban cotton exports is silly. It won't reduce water use at all – we will go to the next profitable crop; so what it will actually do is take money out of these rural and regional economies because there won't be as many people employed.
"Get your feet on the ground. Don't complain from city areas about what we're doing, come and have a look for yourself."
Trini Coupland, Condobolin, NSW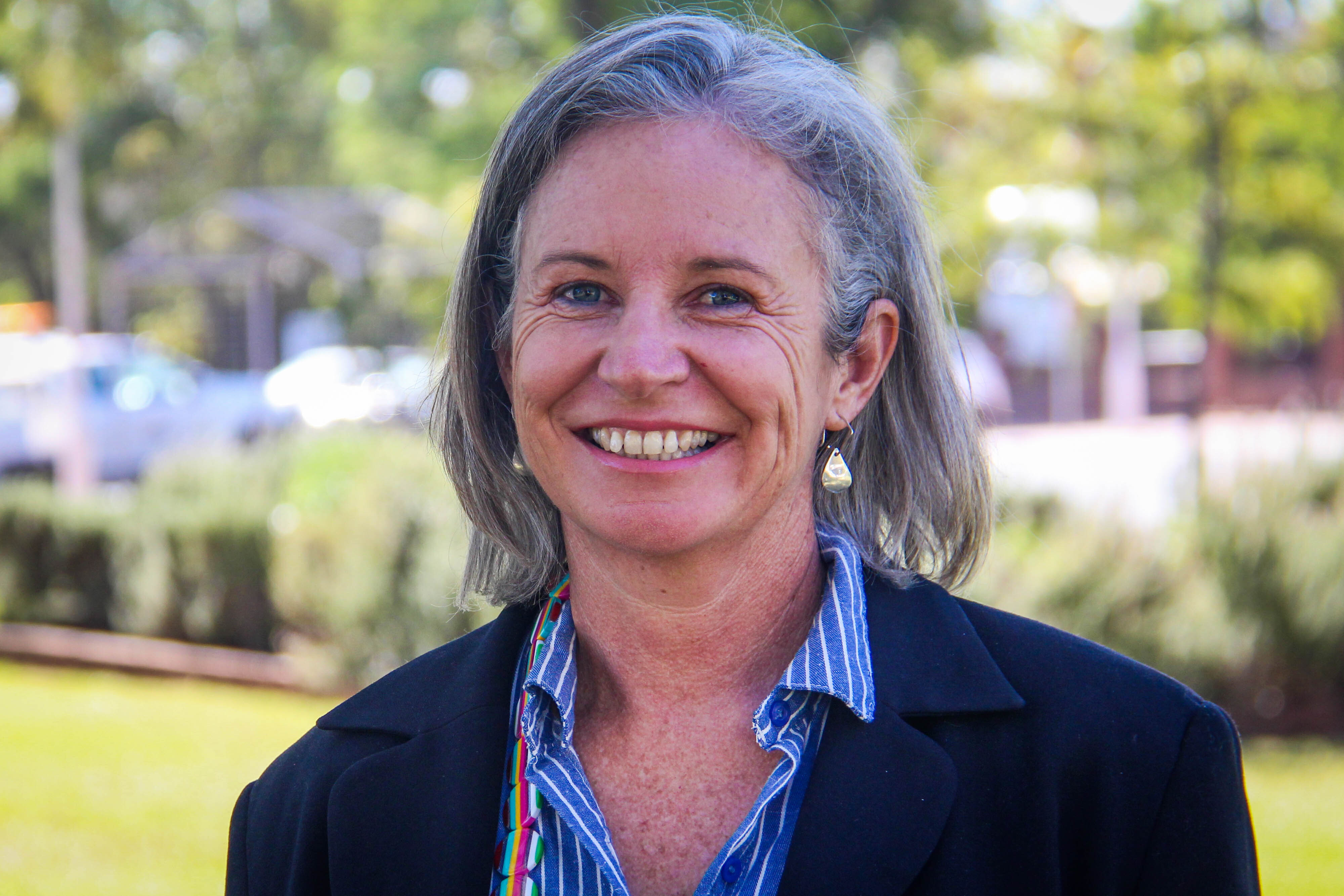 "I'm a farmer, and we choose to grow cotton.

"My husband's an agronomist, and we decided to grow it because we love it, and it gives us the best return per megalitre of water. We've got a bank to keep happy and we want to be able to pay our bills and not rely on taxpayers for help during dry times.
"The biggest misconception that I notice in the cotton industry is people think that we can just take as much water as we like out of the river. That's not the case. We're given an allocation based on our water licence, and we can only use that amount of water in any given year, so we can really choose what we want to grow. We've grown other irrigated crops like corn and irrigated wheat as a rotation.
"The cotton industry has been great for our local area. I think Condobolin has really picked up since cotton has been grown in the area.
"We had drought for 10 years between 2000 and 2010, where there was no cotton grown and a lot of businesses shut up shop and it was really depressing to see.
"If cotton was banned in Australia, we'd just grow another crop with our allocation, the water that we're allocated against our licence.
"The only trouble with that is the profits would be reduced greatly and there'd be less money being spent in town. So, it wouldn't make any difference – we'd still be using the same water, but for other crops."
Mick Humphries, Moree, NSW
"I'm a fifth generation cotton farmer from Moree. I farm in the Moree area with my cousin and my father.

"This year we have around 400 hectares of irrigated cotton growing. The crop has been grown this year using 50 per cent ground water, which has come from our ground water allocation, and 50 per cent from water which was carried over from Copeton irrigation water from 2016.

"We choose to grow cotton because it is the best return of dollars per megalitre for our water.

"We don't exclusively grow cotton; we also grow irrigated wheat, barley, sorghum and chickpeas.

"The biggest misconception about the cotton industry is that we just have unlimited access to water, basically whenever we like we can turn our pumps on and take water out of the creek – which is 100 per cent not true.

"The local cotton industry – we try to support our local community as much as we possibly can. We raise a lot of money for the local schools and the Westpac helicopter; we have a medical scholarship to encourage graduate doctors to spend time in the bush.

"The impact to us if cotton was to be banned – is we'd still use our water allocation, we'd grow crops, and those crops wouldn't be as profitable for us, which would flow on to the community.

"Every dollar we spend to grow our crops becomes less dollars returned to the community. Less dollars returned to the community means less people in the bush, less people in our town."
Scott Vincent, Narromine, NSW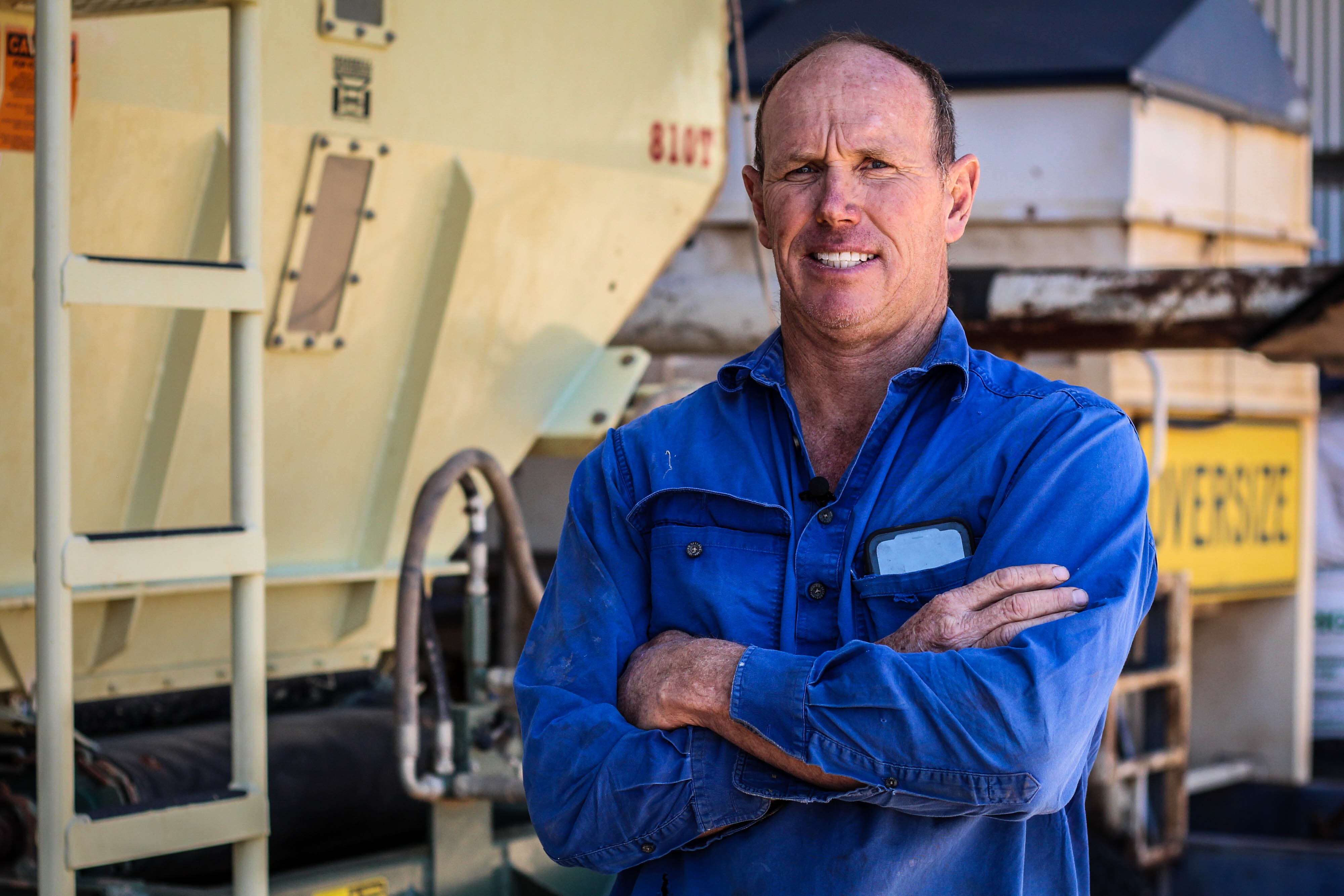 "We're normally growing cotton, also broad-acre crops, cattle as well.

"We, this season, are not growing any cotton due to the price of water being too high. We irrigated wheat right through this season, rather than growing cotton this summer.

"It is cotton farmers in general that are making the headlines at the moment - that people are trying to lay blame to. We're not just cotton farmers, we grow anything and everything.

"Whatever we can grow to get the best value per megalitre of water – that's what we're doing.

"To ban cotton is very, very narrow-minded, from the fact that we're growing whatever we can make the best money out of.

"We're doing that long-term – we're not just growing a crop for one year, we're looking at five, 10 years down the track, as far as rotations and things like that go.

"Next thing, you ban cotton, so we all start growing corn. It's the same thing – we're using the same amount of water to grow cotton.

"We're in it for the long-term, and we've got to be for the environment that we run in."
Meet A Grower - video series